Rs 10,000 cr Startup India fund: Who actually benefitted from this ambitious scheme?
The biggest lacuna about the ambitious 10,000 crore startup fund is that it did not lay out any steps on how it was going to achieve its objective.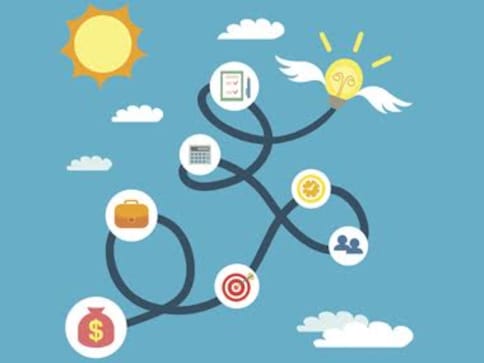 It has been a year since the Rs 10,000 crore Start Up India fund was announced with much fanfare to promote entrepreneurship. The government announced its completion with full page advertisement in some newspapers.
What did the initiative achieve? Not many are wiser a year later on who got the funds or which startups benefitted from it. On account of the limited visibility of the programme, no one is in the know of what the program achieved. "The 10,ooo crore fund started off on a bang with its announcement but one does not really know what the initiative did for the sector," said Ankur Bisen, Senior Vice President, Teknopak Advisors.
The intention of the government vis-a-vis the fund was laudable though. When it was announced, the government said that the fund is "expected to generate employment for 18 lakh persons on full deployment... A corpus of Rs 10,000 crore could potentially be the nucleus for catalysing Rs 60,000 crore of equity investment and twice as much debt investment." However, it did not mention how the funds were to be disbursed.
"Who are the beneficiaries," asks Manish Taneja, Co-Founder, Purplle.com, beauty and grooming e-commerce platform, which raised Series A investment in 2015 and an undisclosed amount recently. "Nothing much has changed for startups," he said.
A year down the line there is an advertisement in newspapers today quoting a flurry of numbers: That it has recognised over 500 startups, 118 incubators, 257 tinkering labs were sanctioned under the Atal Innovation Mission, over 170 startups were mentored for incubation and funding support. That it was easier to access funds through relaxed rules for angel funds and foreign venture capitalists, etc. However, no names of the startups or any other beneficiaries is still known in the public domain. An entrepreneur and a mentor who spoke on condition of anonymity remarked the announcement generated a lot of hype but the government did not give any guidelines on who or what kind of startups qualified to apply for these funds. "A year later, no one knows which agency/body is disbursing the funds, so one does not know how the programme can be termed a success," he said.
Many were skeptical when the programme was announced and said as much to Firstpost then. And the skepticism continues. "It would have helped if the government were to create more visibility instead of just saying that it has disbursed some funds," a fund manager said.
That the government was getting into a realm that it did not have any 'business' to be in the first place, was an overwhelming feeling of most investors and entrepreneurs. The government should instead create an environment that creates opportunity for generation of funds and not go about disbursing money to foster entrepreneurship, said Harish HV, Partner, Grant Thornton India LLP, adding that there is a tax break given to VCs and HNIs who invest in the startups if they were to invest money in the government's startup fund. "But who will put money unless they are assured of returns or know who is running it?" he asks.
The biggest lacuna about the ambitious startup fund is that it did not lay out any steps on how it was going to achieve its objective. No existing incubators or VCs were reported to have been spoken or met with. "The government could have been proactive and met with VCs and incubators and liaised with them," says Paula Mariwala, Partner, Seedfund and Co-Founder, Stanford Angels.
The government's recently announced demonetisation has dealt a blow to startups, said Mariwala. With digitisation the new name of the game, Mariwala feels that in the future fintech startups may be the beneficiaries of this fund.
In 2016, the startup sector was plagued by fund crunch (42.7% fall), shut downs (over 200 startups shut shop). In these circumstances, could the govt have done anything to better the situation? The government can do more for investors to help the situation, says Professor Siddharth S Singh, Associate Professor of Marketing at the Indian School of Business. He feels that the government can make it easier to invest in and exit from startups, along with lower tax burden. "The government should reduce the tax burden of entities involved in supporting and managing a startup. A longer period for tax concessions and lower corporate taxes would help. The government must also increase expenditure on infrastructure to support startups," suggests Singh.
All concur that the government can make the startup ecosystem healthier by making the process of starting up a business, running it, and closing it easier. One way would be to carefully study the experiences of startups that are shutting down or trying to grow and then respond via appropriate actions to help them and reduce the unnecessary roadblocks in their path. Is the government listening?
News & Analysis
The Agnikul launchpad (ALP) and the Agnikul mission control centre (AMCC) are the two parts of the privately built launch facility and has been built inside ISRO's campus at Sriharikota.
India
n an exclusive interview to News18, Dr Pawan Goenka said the government now has over 100 space start-ups registered with it compared to just 30 two years ago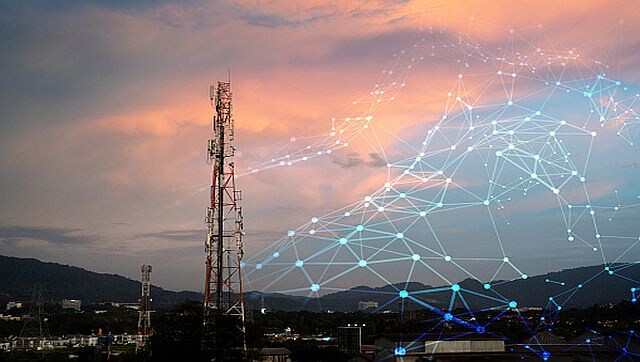 World
Abu Dhabi has identified priority sectors including agritech, tourism, healthcare, pharma and financial services, where Indian enterprises can invest