RP-Sanjiv Goenka Group to restructure CESC, company to split into four
The business restructuring scheme aims to simplify the present corporate structure, Group Chairman Sanjiv Goenka said.
Power utility CESC Ltd, a flagship company of RP-Sanjiv Goenka Group, on Thursday announced a business restructuring scheme based on demerger of certain existing businesses.
"This (the restructuring scheme) will lead to four entities focusing on generation, distribution, organised retail and other ventures," Group Chairman Sanjiv Goenka said.
All four entities will be listed with stock exchanges and the appointed date is 1 October, he said.
The business restructuring scheme aims to simplify the present corporate structure, Goenka said.
He said that after the demerger, one company will house all the power generation which is now at 2,550 MW while CESC Ltd will handle power distribution business in Kolkata, Noida, Bikaner, Kota and Bharatpur catering to about 35 lakh consumers.
According to him, the third entity will house Spencer's and retail while the fourth company -- CESC Ventures -- will house non-power and retail businesses.
The restructuring scheme is, however, subject to regulatory approvals.
"This is a mirror-image demerger. Every shareholder of CESC will get shares of all these four companies. They will get same proportion of shares in each of the four companies," Goenka said, adding that there will be no holding company.ution and generation companies, six shares in the retail company and two shares in the company for other ventures.
Speaking about the debt distribution, Goenka said CESC Ltd's debts are very low. Whatever debt has been taken for distribution will go to the distribution company and whatever debt was taken for generation will go to the generation company.
Spencer's is debt-free, he said.
He said two thermal power stations in Haldia and Maharashtra -- each with 600 MW capacity -- are in operation now.
CESC Ltd's net profit for the quarter ended March 31, 2017 stood at Rs 281 crore as compared to Rs 277 crore in the year-ago period.
Its net profit for 2016-17 was at Rs 824 crore as against Rs 812 crore in the previous fiscal.
Find latest and upcoming tech gadgets online on Tech2 Gadgets. Get technology news, gadgets reviews & ratings. Popular gadgets including laptop, tablet and mobile specifications, features, prices, comparison.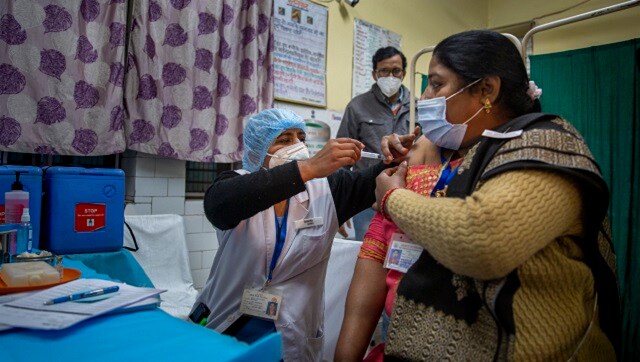 India
The recommendation for Bharat Biotech's vaccine came a day after the COVID-19 expert panel cleared the Serum Institute of India's emergency use authorisation application for the Oxford-AstraZeneca vaccine 'Covishield'
India
The Delhi government has chosen 89 sites in the national capital, including government and private hospitals, for the first phase of the immunisation drive.
Sports
Dinwiddie will begin rehabilitation next week but there was no timetable announced for a possible return to the court for the Nets.