Reliance Industries to hold AGM in mid-September
RIL had called last AGM on 12 June, 2015
New Delhi: Reliance Industries Ltd (RIL), operator of the world's biggest oil refinery complex, will hold its annual shareholders meeting in mid-September.
The company, which is close to commercially launching 4G telecom and high-speed internet services, has in the past held annual general meetings (AGM) in June or July.
When contacted, RIL spokesperson said: "The AGM is being planned to be held prior to the middle of September, which is the time stipulated under the Regulation.
"The notice for the meeting including the detailed annual report is in any case required to be sent 21 day before the meeting."
As per law, AGM is a statutory requirement for private limited company and limited company. In the AGM, the audited accounts of the company are approved, appointment of auditors and directors are finalised as also compensation of officers and confirmation of proposed dividends.
The first AGM of the company must be held within 18 months from the date of incorporation of the company. Subsequent AGM should be held 15 months of the date last AGM, he last day of calendar year (December 31) or 6 months from close of the financial year (September 30), whichever is earliest.
RIL had called last AGM on 12 June, 2015.
Shareholders, the spokesperson said, have received the full dividend for the year 2015-16 financial year, which is three months earlier than in the previous years.
"The media release at the end of the FY16, has all the relevant business and financial highlights," he added.
Disclosure: Firstpost is part of Network18 Media & Investment Limited which is owned by Reliance Industries Limited.
Business
In 40 years, Reliance Industries' turnover rose 4,700 times to over Rs 3,30,000 cr, profit 10,000 times to Rs 30,000 cr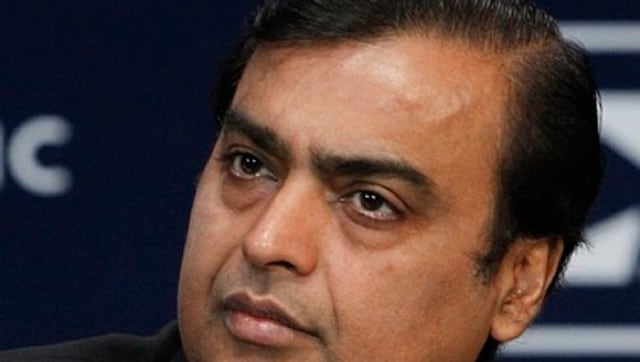 Business
For easy onboarding of its shareholders, RIL has launched an educative Chatbot via Whatsapp number +91-79771-11111 to nuance processing of logging in, asking questions, and voting on the resolution.
India
The RIL chairman also announced that his group''s digital arm Jio is developing a homegrown 5G telecom solution.