Reliance Industries Q3 net rises 8.8%; first Indian private company to post Rs 10,000-cr profit in a quarter
Reliance Industries Ltd (RIL) on Thursday reported an 8.8 percent rise in its October-December quarter net profit at Rs 10,251 crore compared to Rs 9,420 crore of the year-ago quarter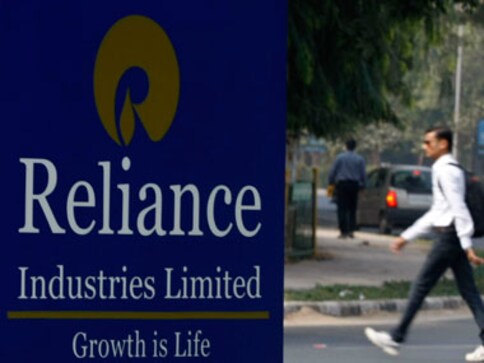 RIL is the first Indian private company to post Rs 10,000 crore profit in a quarter

Its revenue rose by 56 percent to Rs 171,336 crore in the third quarter of the current financial year

During the quarter under review, Reliance Jio has sustained its pace of underlying subscriber additions with net addition of 27.9 million (as against previous four-quarter average of 28.4 million)
New Delhi: Reliance Industries (RIL) Ltd on Thursday became the first Indian private sector company to report a quarterly profit of more than Rs 10,000 crore after record earnings from petrochemical, retail and telecom business offset a dip in refinery margins.
The oil-to-telecom conglomerate reported an 8.8 percent rise in its consolidated net profit to Rs 10,251 crore, or Rs 17.3 per share, in the third quarter ended 31 December, 2018, as compared to Rs 9,420 crore, or Rs 16 a share, in the same period of the previous financial year, the company said in a statement.
This is the highest quarterly profit by any private company. State-owned Indian Oil Corp (IOC) holds the distinction of posting highest ever quarterly profit by any Indian firm when it had reported a net profit of Rs 14,512.81 crore in January-March 2013.
IOC net profit in the fourth quarter of 2012-13 fiscal was abnormally high because of receipt of fuel subsidy for the full year in one quarter. Its annual profit that fiscal was Rs 5,005.17 crore as it had posted losses in the previous quarter on failing to get fuel subsidy support.
Reliance Industries saw its revenue jump by 56 percent to Rs 171,336 crore in October-December 2018.
The company opened more retail stores and added almost 28 million new subscribers to its Jio mobile phone service that helped increase the profitability of the venture as its traditional oil refining business witnessed margin pressures on falling international oil prices.
Commenting on the results, Mukesh Ambani, Chairman and Managing Director, Reliance Industries Limited said: "In our endeavor to consistently create more value for our country and stakeholders, our company has become the first Indian private sector corporate to cross ₹ 10,000 crore quarterly profits milestone. I am proud to be part of the committed and talented team at Reliance that has helped achieve many milestones in our continuing growth journey."
He futher said "In our wireless business, our customer-centric offerings and strong ubiquitous network are helping to digitalize India at an unprecedented rate. As we execute on our strategies to deliver superior products and services to Indian consumers, I am confident, Reliance is well-positioned for the future and for the next cycle of growth."
During the quarter under review, Reliance Jio  reported a jump of 65 percent in its net profit to Rs 831 crore, mainly on account of a rise in customer base. The company had recorded a net profit of Rs 681 crore in the corresponding period a year ago.
The operating revenue of Reliance Jio increased by 50.9 percent to Rs 10,383 crore during the October-December 2018 period, compared with the Rs 6,879 crore it registered in the corresponding period a year ago.
While average revenue per user of Reliance Jio continued to decline, the impact seems to have mitigated with a sharp increase in customer base to 28 crore by the end of December, from 16 crore in the year-ago period. It has sustained its pace of underlying subscriber additions with net addition of 27.9 million (as against previous four-quarter average of 28.4 million).
Reliance said standalone revenue of Jio was up 12.4 percent at Rs 10,383 crore while petrochemical production was at highest ever of 9.7 million tonnes. Retail business revenues surged 89 percent to Rs 35,577 crore.
"The Jio family is now 280-million strong and growing on one of the world's largest mobile data networks, in line with our vision of connecting everyone and everything, everywhere – always at the highest quality and the most affordable price. We are similarly working on re-inventing the connectivity solutions market for Homes and Enterprise with our next generation FTTX services," Ambani said.
(With PTI inputs) 
(Disclosure - Reliance Industries Ltd. is the sole beneficiary of Independent Media Trust which controls Network18 Media & Investments Ltd)
To keep watching India's No. 1 English Business News Channel – CNBC-TV18, call your Cable or DTH Operator and ask for the Colors Family Pack (inclusive of 24 channels), available for Rs. 35/- per month, or subscribe to the channel for Rs. 4/- per day.
To keep watching the Leader in Global Market & Business News – CNBC-TV18 Prime HD, call your Cable or DTH Operator and ask for the Colors Family HD Pack (inclusive of 25 channels), available for Rs. 50/- per month, or subscribe to the channel for Rs. 1/- per day.
World
The economy in Nepal which was on the path of recovery following the Covid-19 pandemic has further been hit by the Ukraine crisis
World
There are signs that Western controls imposed in December — an embargo on most sales to Europe and a price cap on Russian crude sold to other countries — are having a significant impact on Russia's energy earnings
World
Starbucks' interim CEO Howard Schultz said China's decision to end its zero-COVID policy in December caused a spike in infections that closed nearly 30% of Starbucks' 6,000 stores at its peak