Realty stocks nosedive on fears of lower demand for housing
In the quarter ended June 2011, Mumbai home sales fell 11 percent to 8 million square feet, the lowest since the quarter ended December 2008, according to Bloomberg
Smart investors in India book profits in the stock markets and invest in real estate. Hence, when stock markets rally, property prices run up in tandem. However, when share prices fall sharply, investors have to either bring in more capital or cut their positions in the stock market at a loss. This automatically takes the investor community out of the property market in times of stock market slumps.
To add to that, over the past few weeks, we have witnessed a fall in registration of new home deals. In the quarter ended June 2011, Mumbai home sales fell 11 percent to 8 million square feet, the lowest since the quarter ended December 2008, according to Bloomberg.
The BSE Sensex fell over 1.8 percent on Monday. The BSE Realty index slumped 4.46 percent on Monday after falling by 3 percent on Friday. The index is now down by 48 percent over the past one year.
Real estate sector is extremely sensitive to macro-environmental factors. Hike in interest rates and an increase in inflation is enough to dampen investors sentiments, the current US rating cut and high debt in Europe will only make matters worse.
Anuj Puri, chairman and country head, Jones Lang LaSalle India feels that the cut will lead to a reduction in foreign institutional monies, especially those targeted at real estates. Also, a reduction in IT spend by the US govt could have an impact on the IT outsourcing business, thereby affecting real estate companies in India. A large chunk of commercial demand for the real estate sector comes from the IT business.
Also, the residential outlook does not look too rosy unless prices start to correct significantly. India companies profitability is getting affected by an increase in input costs like cement, steel and labour costs. High interest cost is also keeping buyers away, thereby affecting topline growth.
A higher sensitivity to the index also causes the index to crash at a steeper pace, said an analyst from PINC research. Most of the realty stocks are highly sensitive stocks and therefore are high beta stocks, which essentially means that stocks in this index respond to swings in the market.
Find latest and upcoming tech gadgets online on Tech2 Gadgets. Get technology news, gadgets reviews & ratings. Popular gadgets including laptop, tablet and mobile specifications, features, prices, comparison.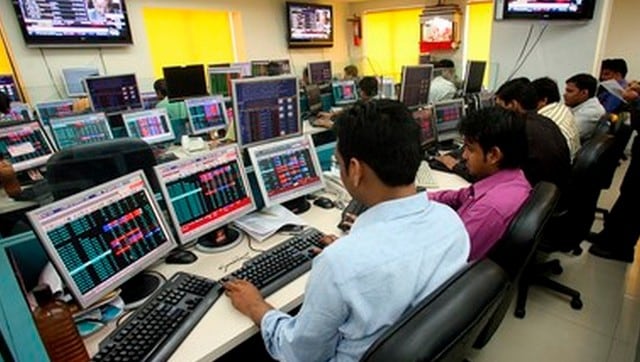 Business
Bajaj Finserv was the top gainer in the Sensex pack, rising around 4 percent, followed by Bajaj Finance, Reliance Industries, IndusInd Bank and Axis Bank
Business
Unlike 2020-21, the government cannot afford for disinvestments to be a flop-show in 2021-22 as well.