Re-imagine agriculture: Here are 8 points Krishi Budget wants Jaitley to emphasise on the big day
Going by the last two budgets and the string of anti-farmer legislations and policies of this government, farmers' movements have held that this is the most farmer unfriendly government of Independent India
Farmers' body Jai Kisan Andolan, a movement of Swaraj Abhiyan, in association with various farmers' organisations and unions has sought a complete overhaul of policy framework related to agriculture and all segments of rural primary production.
In a first-of-such-kind effort in the country, Jai Kisan Andolan, led by Yogendra Yadav, will present an alternative budget called 'Krishi Budget' on 1 February—the Union Budget Day-from a public platform called 'Kisan Sansad' at Jantar Mantar in New Delhi. This budget would take up issues like agricultural policy, farmers' income, minimum support price, and measures to mitigate the effects of demonetisation.
Yadav has urged the Finance Minister Arun Jaitley to address agriculture in a holistic and composite manner as it touches all sectors of rural economy; recognise agriculture and all segments of rural primary production, and ensure that the quality of food consumed by citizens meets the highest standards of safety and health.
"Agriculture policy is whimsical, as exemplified by the decision to import pulses at Rs 60 to Rs 90 per kg, while offering minimum support price (MSP) of Rs 50 per kg to Indian farmers. Finally, demonetisation has had the greatest impact on farmers – there was severe cash crunch to purchase inputs for winter planting, prices of produce reached rock-bottom levels and unsold perishable crops had to be thrown away in a country that suffers food shortage," Yadav, president of newly formed political party – Swaraj India said.
"The GDP growth in agriculture is in free fall in the last three years of NDA government. Going by the last two budgets and the string of anti-farmer legislations and policies of this government, farmers' movements have held that this is the most farmer unfriendly government of Independent India. This government has been paying only lip service to remedy the acute distress of farmers by announcing fanciful schemes like universal crop insurance as a remedy for crop loss due to natural calamity and doubling of income of farmers. We expect the FM to have a fresh thinking and complete overhaul of policy framework," added Yadav, co-founder member Jai Kisan Andolan.
What Krishi Budget wants from FM?
Raising farm income and income guarantee to farmers: In Budget 2017-18, the government should spell out a mechanism for doubling the nominal income of farmers and all primary producers in the rural sector in three years. Enact a Farmers' Income Guarantee Act to tackle long-term agricultural crisis. There should be budgetary allocations made in 2017-18 to set up a permanent and statutory National Farmers' Income Commission for income assessment of farm households and implementing the income guaranteeand a full-fledged income security mechanism from 2018-19.
Remunerative and Universal Price Yield Assurance (RUPYA): The Income Guarantee Act should spell out the mechanism for ensuring and achieving income guarantee for all farmers. Such a mechanism should have-- the prices should be remunerative, its benefits should be available to all farmers, it must cover farmers against all forms of crop loss and price deficiency.
Compensation for losses from demonetisation: Demonetisation has severely impacted Kharif marketing and Rabi sowing and cultivation. The farmers suffered multiple trauma: harvested crop were piling up with the traders unable to pay in cash, farmers were hard pressed to pay for inputs and wages of agricultural workers. Potato, Tomato, vegetable growers suffered from sharp fall in price, forcing many of them to dump their crop. This state-induced calamity is something the government must compensate the farmers for.
Increase in allocation for agriculture sector: In real terms, the allocation to Department of Agriculture, Cooperation and Farmers' Welfare (DACFW) in 2016-17 was only Rs 20,984 crores (after taking into account the shift in budget heads), which was lower than the allocations of 2013-14 and 2014-15. To adequately address all fundamental and structural issues relating to agriculture and all segments of rural primary production, there has to be substantial increase in allocation for agriculture, especially to implement the proposed income guarantee scheme. Allocations to agriculture have to be treated with the same alacrity and respect as allocations to defense, since food sovereignty and security are as important as security of our borders from external invasion.
Overhaul of Disaster Relief System and creation of National Disaster Mitigation Fund: Farmers reeling from two consecutive years of drought got very little timely support from the Government, despite orders of the Supreme Court for a slew of relief measures and several long-term reforms. A serious overhaul of the disaster relief system is urgently required, including the institutional machinery between Finance, Home and Agriculture Ministries. Meanwhile, outlays for disaster relief to farmers need to be increased to respond promptly to extreme weather events.
Higher allocation for irrigation with special focus on rainfed areas: In 2016, the Finance Minister had made grand and unsubstantiated claims about allocation of Rs 80,000 crore for irrigation. It turned out that much of this was non-budgetary support. Only Rs 12,000 crore was allocated to Pradhan Mantri Krishi Sinchai Yojana (PMKSY), which combined several existing irrigation schemes. There should be a clear prioritization for minor irrigation projects and watershed development, with the aim of providing protective irrigation to irrigated dry crops in rainfed areas. The rainfed areas which constitute 60% of the cultivated area are most distress-prone. Watershed investments need full attention and cannot be scaled down in any way.
Tenant farmers' access to credit and credit guarantee fund: Ensuring that tenant farmers or lessee farmers get access to bank loans on high priority, Bhoomiheen Kisan Credit Scheme and NITI Ayog report highlighting the need to support lessee farmers, there should be a 'Credit Guarantee Fund' to increase the bankers' confidence in lending to non-land owning licensed cultivators, both as individual farmers and in joint liability groups.
Farmer Producer Organizations (FPOs): FPOs should be the focus of a really meaningful Startup India mission. All the incentives being provided under Startup India mission should be extended to FPOs, including tax exemptions, provision of capital and infrastructure. Though agricultural income of farmers is exempt from income tax, the income of FPOs is taxable at 30% from the very first year – this is a major disincentive for farmers to come together to establish collective business entities. Government should provide investments into working capital, decentralized storage infrastructure, processing and value addition facilities for farmer collectives, for more direct and branded marketing by producer collectives etc.
Besides, Jai Kisan Andolan's budget wish list include implementation of recommendations of Ramesh Chand Committee report on MSP fixing formulae should be implemented; market intervention scheme for perishables and products not covered under price support schemes; MSP should be effectively implemented for pulses and oilseeds, operationalizing the new MSP concept articulated in Economic Survey 2016-17 and implementation of universal crop insurance and use of public distribution system to procure pulses and millets for poor consumers.
Subscribe to Moneycontrol Pro at ₹499 for the first year. Use code PRO499. Limited period offer. *T&C apply
Lifestyle
Through this fortnightly column, Tales From TJ Road, Bachi Karkaria tells the story of Mumbai's metromorphosis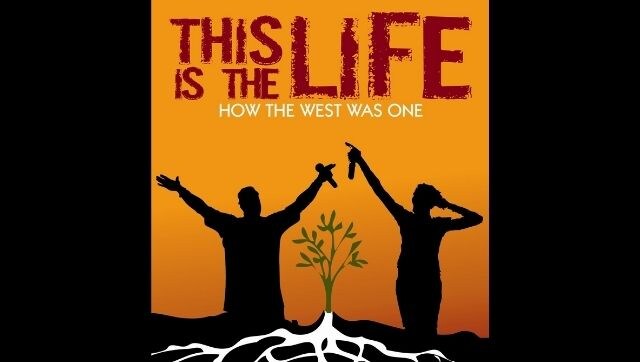 Entertainment
Ava DuVernay's This Is the Life is a refreshing portrait of a 1990s California hip-hop subculture that thrived separately from gangsta rap
Entertainment
Films like Tribhanga and Shakuntala Devi have shown mothers, and women overall, as full and complex human beings — not melodramatic side characters, but outspoken, independent leads who are in charge of their own fates