RBI holds rate on inflation fears, surprises with change in stance: What experts said
The RBI monetary policy committee on Wednesday voted 6-0, its third unanimous decision in a row since being established in September.
The Reserve Bank of India (RBI) kept its repo rate on hold at 6.25 percent for a second straight policy meeting, opting to wait for more clarity on inflation trends and on how a radical crackdown on "black money" is impacting economic growth.
The RBI monetary policy committee on Wednesday voted 6-0, its third unanimous decision in a row since being established in September.
Some economists and corporate heads called the policy announcement a 'big surprise'. Anjali Verma, economist, PhillipCapital India said that it was a 'big surprise'. "It looks like going ahead there are no chances of further rate reductions. The commentary is in line with the decision they have taken but it is probably not in sync with the reality. They are still saying that there is upside risk to the 5 percent inflation number, which is very shocking because across the street everyone is talking about definitely a below 4.5 percent CPI number."
Tushar Arora, senior economist, HDFC bank said that with a 'borderline inflation estimate of around 4.5 percent for FY18,' RBI doesn't want to be accommodative any more. "Moreover, the RBI seems to have passed the baton to the government, for bringing down interest rates further from the current levels. As indicated in the statement, the RBI believes that further transmission would be dependent on recapitalisation of the banking sector, resolution of the NPA problem and calibration of interest rates on the small saving schemes. Time to yet again shift the focus from monetary policy to financial sector measures of the government for further relief in the lending rates."
Samrat Dasgupta, CEO, Esquire Capital Investment Advisors said that the market is already pushing the rates down. "The prospect of US raising interest rates is also there on the horizon. So investors want to see how the rate cycle in the US phases out. In India, because of excess liquidity, the rates have anyway come down."
VS Parthasarathy, Chief Financial Officer, Mahindra Group said with compelling reasons for both sides of the debate, the MPC was left with an 'unenviable' task. "What finally weighed on their minds were uncertainties about sticky core inflation, commodity prices; possible FED rate hikes. Using cricket parlance; the Budget had kept the pitch ready with Bold fiscal target, conservative and effective spending besides realistic revenue targets; giving an environment to stimulate growth without being profligate. Patel took to the set pitch and let go the ball, to avoid the risk of flashing outside the off stump."
The real headline of this policy is change of RBI stance  from 'accommodative' to 'neutral', leaving further rate cut hopes contingent on future inflation and other prints, Parthasarathy said.
Bhupinder Singh, CEO, Incred Finance said that with the final effects of demonetisation not clear yet and with rapid remonetisation taking place, the 'demand as well as business confidence data' are showing signs of improvement. "The RBI is clearly also keeping a close watch on inflation numbers with a bounce back likely in food prices and a hardening trend visible in crude oil. For the NBFC sector the funding environment is anyway positive with large banks flush with cash and already having lowered their lending rates," he said.
RBI in its sixth bi-monthly review  has maintained status quo by keeping the Policy Repo rate unchanged at 6.25 percent, said Melwyn Rego, MD and CEO, Bank of India. "Since RBI has changed its stance from accommodative to Neutral, the prospects of further cuts in policy rate in near future have receded.  Clearly, the primary objective of inflation targeting has played a major role here as the move seems to be wary of hardening global commodity prices, strengthening the dollar and stickiness in domestic core inflation.
"The statement remains committed to maintaining headline inflation closer to 4 percent in a calibrated manner, as RBI remains watchful of transient impact of demonetization on price levels and output gap. As per the statement, the neutral stance will continue as it sees surplus liquidity easing out with progressive remonetisation of the economy. At the same time, RBI has lowered its GVA estimates from 7.1 percent to 6.9 percent for FY17," Rego said.  In a sense, RBI has moved into a cautious mode due to uncertainties in specified data points, he added.
Sachin Sandhir, Global Managing Director – Emerging Business, RICS said that he was a 'little disappointed' that the RBI did not cut repo rates. "We understand their position of keeping rate cuts on hold to assess impact of demonetization on inflation. A reduction in repo rate could have helped in bringing down home loan interest rates. The real estate sector could have benefitted with a rate cut. Banks may have passed on the rate cut to home loan borrowers. Nevertheless, considering that home loan rates are the lowest that they have been in six years, the status quo in repo rates will not hurt the real estate sector," Sandhir said.
The policy announcement is in line with expectations, said Ashwani Kumar, Chairman andManaging Director, Dena Bank. "The RBI has rightly indicated that it would watch growth trends, the fiscal approach that is articulated in the Budget, factors impacting inflation while also making room for inclusive growth policies in the coming months. In the light of improved system liquidity, the focus is set to restore the short-term disruptions due to demonetization, rather than lowering the rates. RBI has also kept in view, the effective transmission of rates by banks through MCLR which has eased as an after effect of demonetization. Overall, the policy statement is a comprehensive and a well-balanced articulation of inflation projections at less than 5 percent and GVA at 7.4 percent."
Dhaval Kapadia, Director Portfolio Strategist, Morningstar Investment Adviser India said that cixed income markets were taken by surprise with the change in the RBI monetary policy stance from accommodative to neutral, indicated by the jump in yields (10- year benchmark G-Sec yield moved up by 25bps to 30bps from 6.40% to 6.73%). "The change in stance appears to indicate that further rate cuts in the near term (atleast next 3 to 6 months) are quite unlikely given the RBI's outlook for inflation over FY17-18, with expectations of headline inflation (CPI) rising to a level of 4.5 to 5 percent in Q3 and Q4. RBI also reiterated their commitment of bringing / maintaining inflation closer to 4% on a sustained and calibrated basis. In terms of growth, although RBI has reduced its GVA forecast for FY 2017 from 7.1 percent (previous policy) to 6.9 percent due to demonetization effects, they believe that growth should recover in the next fiscal to 7.4% on the back of revival in consumption demand (remonetisation), recovery in cash sensitive sectors (retail trade, transportation, hotels, etc.), lower lending rates due to surplus liquidity with Banks (demonetization effect) and the emphasis of the Union Budget 2017-18 on capital expenditure, affordable housing and the rural economy," said Kapadia.
"The shift in stance to neutral from accommodative with a status quo on policy rates should allow RBI, going forward, the flexibility to ease rates to push for stronger growth, amidst Government's fiscal rectitude", said Rana Kapoor, MD and CEO, Yes Bank. While Vishwavir Ahuja, MD and CEO, RBL Bank said, the RBI "has been guided by expectations of higher inflation and international volatility and has changed its stance to neutral. RBI has preferred to keep the powder dry as there may not be too much room in the future."
As expected by, RBI kept key rates unchanged, said Bekxy Kuriakose, Head - Fixed Income, Principal PnB Asset Management, adding that what was unexpected was the change in stance from 'accommodative' to 'neutral'. "Gilt Market has reacted sharply with yields rising by more than 25 bps across the board presently. While in the previous policy review concern was on sticky core inflation and global uncertainty, this time concern has been expressed on rising fuel , base metal prices as well as concern on rising dollar strength which can feed into further imported inflation. The MPC also noted that the full effects of HRA under 7th Pay Commission is yet to be accounted in headline inflation.
"Going forward we do not expect any more rate cuts in CY 2017 as the stance has shifted to neutral. Long term gilt and corporate bond yields to remain elevated as market repositions to new reality. Short term corporate bond and money market yields to also rise however ample banking system liquidity to keep prices supported." said Kuriakose.
(With inputs from Reuters)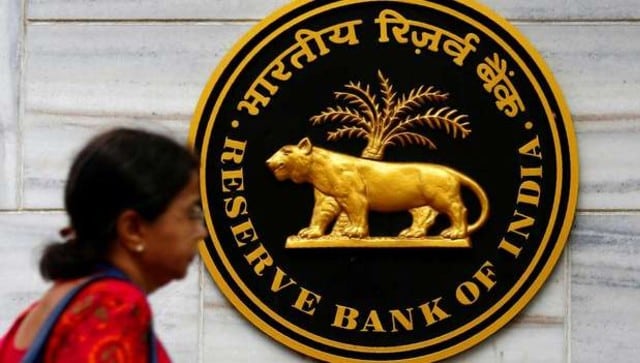 Business
The firm has failed to comply with a specific direction issued by the RBI with respect to its statutory audit of a Systemically Important Non-Banking Financial Company (NBFC), leading to the prohibition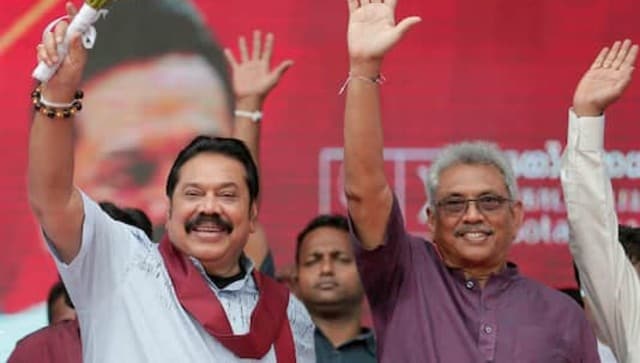 World
A shortage of foreign currency has hindered the ability of the island nation of 21 million people to import goods, prompting the government to declare a state of emergency and impose rationing.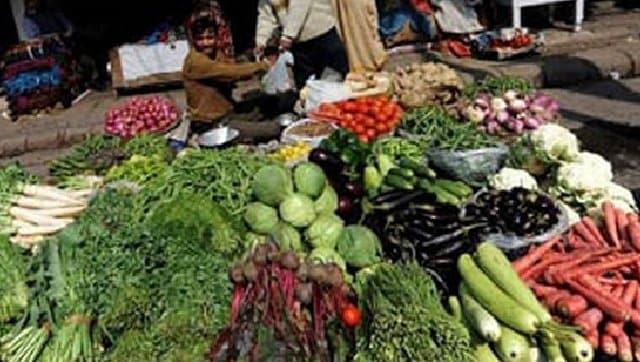 Business
The Consumer Price Index-based (CPI) inflation was at 5.30 percent in August and at 7.27 percent in September 2020