Ratan Tata launches 'Moonshot Wheels' to spread awareness about first private moon mission
Moonshot Wheels is a bus which will traverse nine states, 12,500 kms in 12 months, across India impacting 36,000+ students in government schools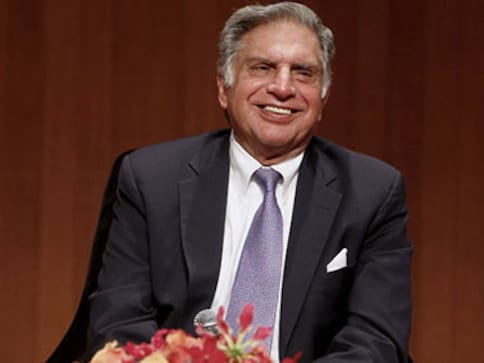 Bengaluru: Tata Group patriarch Ratan Tata on Tuesday launched TeamIndus Foundation's 'Moonshot Wheels' - a bus which will traverse the country with an aim to inspire the next generation about India's first private moon mission.
TeamIndus Foundation is the CSR arm of TeamIndus, the only Indian team competing for the Google Lunar XPRIZE of USD 25 million that requires privately funded teams to land their spacecraft on the surface of the moon, travel 500 metres and broadcast high definition video,images and data back to Earth.
Moonshot Wheels is a bus which will traverse nine states, 12,500 kms in 12 months, across India impacting 36,000+ students in government schools, the foundation officials said.
They said the bus will carry 16 science experiments, live satellite tracking, moon rover, spacecraft-scaled model and an experience zone.
This programme is curated and administered by TeamIndus Foundation with on ground implementation by Agastya International Foundation, which has been dedicated to bring STEM (Science, Technology, Engineering and Mathematics) alive for children.
Tata, Nandan Nilekani (Infosys), Sachin Bansal and Binny Bansal (Flipkart) and Venu Srinivasan (TVS Group), K Kasturirangan (former ISRO chief) among others are supporting TeamIndus as its advisers.
Tata, who unveiled the bus, did not make any comments on the initiative to the media.
However, Kasturirangan lauded the efforts, calling it "great work" and a fantastic initiative". "They are up to a big experiment, a very ambitious experiment-carrying out a lunar mission."
"What is interesting about these youngsters is besides being adventurous and excited about that mission, they are using the opportunity to spread the message among the still younger generation so that there is no disconnect," he told reporters here.
Asked about the landing mission coming ahead of ISRO's second moon mission (Chandrayaan-2) he said " I'm a neutral man, I'm an Indian and proud of any good things that happen in the country. Don't make distinction between ISRO or non-ISRO efforts, to me ultimately what succeeds is good for the country and we are all proud of it."
Giving details on 'Moonshot Wheels' initiative, Priyanka Narayan, chief functionary of the foundation, said each child will get an opportunity to experience and understand the making of a Space Mission and its underlying technologies.
They will interact with rocket scientists as well as the rest of the team behind India's first private Moon Mission, she said.
India
The industrialisation of space activities is gaining momentum in India.
India
This will help Agnikul, based in IIT-Madras, to avail technical expertise of ISRO for testing and qualifying its space launch vehicle systems and subsystems.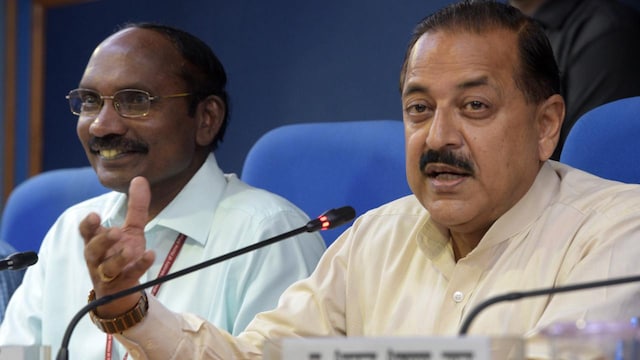 India
World today is enamoured of Chandrayaan, Mars mission and upcoming Gaganyan," the Minister added.