Ransomware attack: 120 Gujarat govt computers affected by WannaCry virus
120 computers of the Gujarat State Wide Area Network (GSWAN) were infected by the WannaCry virus, but no valuable data was lost
Ahmedabad: Around 120 computers connected to the Gujarat government's information technology network were hit by the ransomware WannaCry virus, though no "valuable" data was compromised, a senior government official said on Monday.
"As per our information, so far the virus has affected around 120 computers in different government departments linked to the Gujarat State Wide Area Network (GSWAN)," said Dhananjay Dwivedi, secretary of the state government's science and technology department.
"But none of the affected computer has any valuable data or important information that could adversely impact the government's functioning," said Dwivedi.
Many computers linked to the district collectorate across Gujarat were affected by the WannaCry virus even though no major data loss was reported. Following the attack, computers that were functioning were shut down as precautionary measure, crippling the work, officials said.
Six computers at Mehsana district collectorate were affected by the ransomware attack with the message reflecting on the screen saying that the data of the computer has been "encrypted" and one will have to pay a certain amount in bitcoins to get the data back, said an official of National Informatics Centre.
Mehsana collector Alok Pandey said following the attack, all computers connected to the district collectorate were shut down as precautionary measure. "All computers have been shut down after the attack was reported in some computers. These were the computers operating independently and there is no data loss as such due to the attack," said Pandey.
Several collectorates across Gujarat reported instances of computers getting affected by the virus. At least three computers of Jamnagar Regional Transport Office were also affected by the virus, leading to shutting down of the RTO's entire operation. The computers which were linked to the works related to the registration certificate (RC) books were affected by the virus, which sent out the message that the data have been encrypted, said Assistant RTO F.U. Jakhra.
The affected computers, however, were not linked to GSWAN network, and were being handled by a private agency, added Jakhra. State's Crime Records Bureau (CRB) issued advisory for the police stations and public to take precautionary measures to prevent the attack and said reports have been sought from individual police stations where computers were affected by the virus.
India
Tesla will have the support of the authorities if it manufactures vehicles in India, said Nitin Gadkari.
Entertainment
"Proud to have the opportunity to lead the incredibly talented and passionate team," K Madhavan said in a statement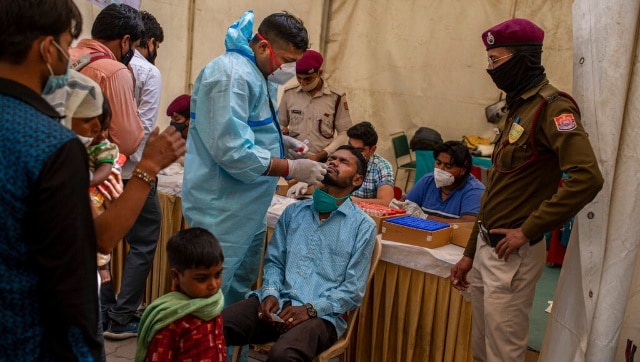 India
A division Bench of Chief Justice Vikram Nath and Justice Bhargav Karia also raised doubts over the govt's claims about the availability of beds, testing facilities, medical oxygen, and Remdesivir