Q3 GDP at 7%: How agriculture, with a robust output, saved the day for Narendra Modi
The government data shows the rabi sowing is at record high despite demonetisation. So even in the fourth quarter the support from the agriculture sector is likely to continue for the overall GDP
A closer look at the sectoral data of the GDP will prove that Prime Minister Narendra Modi's 'thank-you note' for the farmers in his Mann Ki Baat on Sunday may be a bit too less. For, had there not been the record production in the sector, the prime minister would not have been in a position to make the claims he made at the election rally in Maharajganj early this week.
"Well-known intellectuals from Harvard and Oxford (universities), who have been at key positions in the Indian economic system, had said the GDP would go down by two per cent, some others said it would go down by four percent," PM Modi said at an election rally in Maharajganj, adding, "In fact, hard work is much more powerful than Harvard."
The comment has been viewed as a dig at renowned economist Amartya Sen, who has termed the demonetisation a despotic measure.
Essentially, what PM Modi said at the rally was that demonetisation, which has drawn a lot of flak from many economists, has not had the expected negative impact as is evident from the GDP figures.
However, a look at the sectoral break-up of GDP figures show that the sector that has boosted the numbers was in fact agriculture which registered a record output of foodgrains this year due to good rains.
According to the data released, gross value added for current financial year for the sector is at Rs 16.87 lakh crore, a record high. It is estimated to have grown 4.4 percent in the current year compared with just 0.8 percent last year.
In comparison, industry and services sectors have been estimated to have shown a slower growth in output. For industry, the GVA growth has slowed down to 5.8 percent from 8.2 percent, while that of services to 7.9 percent from 9.8 percent.
On the quarterly basis too, the trend is similar. The agriculture sector GVA for October-December stood at a record high of Rs 5.42 lakh crore, a growth of 6 percent on year. This compares with 3.8 percent growth in July-September and a decline of 2.2 percent in the year-ago period.
Meanwhile, growth of the industry GVA slowed down to 6.6 percent in October-December from 9.5 percent in the year-ago period and that of services to 6.8 percent from 9.4 percent.
During the quarter, the contribution of the agriculture sector to overall GVA stood at 19.3 percent against 11.6 percent and 13.8 percent in the previous two quarters. While industry sector saw a marginal decline in its share to overall GVA to 30.1 percent 30.4 percent, the decline in services contribution is sharper - from 58.1 percent to 50.6 percent.
Clearly, the agriculture sector has come as a saviour for the GDP figures this fiscal.
However, the question now is will this trend continue. To be sure, the government data shows the rabi sowing is at record high for wheat and pulses despite demonetisation. So even in the fourth quarter the support from the agriculture sector is likely to continue for the overall GDP. So, even if other sectors show a subdued growth due to the note ban, the farm sector is likely to hold the ground.
But there is uncertainty beyond that. There are fears of an advancement of El Nino to May this year. El Nino is a weather phenomenon resulting from a warming of Pacific Ocean, impacting climatic conditions across the globe. In India, it impacts the crucial monsoon, with potential to reduce the farm output.
According to Australia Weather Bureau, there are 50 percent chances of El Nino this year. This is unprecedented. Usually, this phenomenon happens every 2-5 years. It has to be remembered that the Godzilla El Nino, which had impacted the rainfall in India last year, ended only in May 2016.
As Reuters columnist Karen Braun wrote in a recent article, "A record-breaking El Niño surfaced in mid-2015 and lasted through early 2016, after which SSTs (sea surface temperatures) dropped off and gave way to the relatively weaker La Niña event to cap off the year. But following the previous occurrences of strong El Niño – 1997/98, 1982/83, 1972/73 – the warm cycle did not appear again until three or four years later. So the possible return of El Niño this year would present a unique situation against which there is not much comparable data."
However, as of now nobody expects a devastating impact on Indian climates even if El Nino returns. However, all ears waiting for what IMD has to say. The department will make its first forecast of monsoon in April.
As of now, its is a wait and watch.
With inputs from Rajesh Pandathil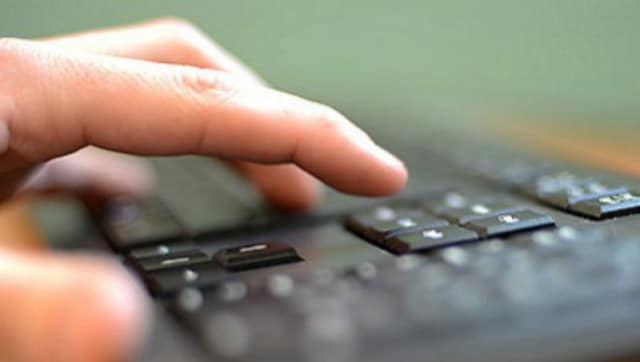 India
The new dates will be announced by the commission after reviewing the coronavirus situation
India
If in case any candidate is not satisfied with the answer keys, then they can raise objections against till 5.45 pm on 3 May
India
The decision has been taken as the candidates were facing problems due to COVID-19