Provident fund rules tweaked: Subscribers can buy house, pay home loan EMIs from retirement savings
Other measures such as Pradhan Mantri Awas Yojana (Urban) was also recently introduced by the government giving a boost to the housing sector aimed at middle-income groups
In order to give a boost to its 'Housing for all' scheme, the government has tweaked the rules pertaining to Employees' Provident Funds scheme, enabling over 4 crore subscribers to pay equated monthly installments of home loans.
In addition to paying EMIs of home loans, the new rules also allows PF subscribers to use their retirement funds to purchase or construct house or purchase of land. Other measures such as Pradhan Mantri Awas Yojana (Urban) was also recently introduced by the government giving a boost to the housing sector aimed at middle-income groups.
Key details of the provident fund rules aiding the housing sector
1) The new rules allow subscribers to pay monthly instalments towards home purchase from their provident fund deposits.
2) Provident fund subscribers will get to withdraw around 90 percent of their deposits in their PF accounts, either towards purchase of land, house or for construction of house purpose.
3) A PF subscriber looking to purchase a house under this scheme should first be a member of a cooperative society or a society registered for housing purpose having at least ten members. Previous rule allowed EPFO subscribers to withdraw savings for purchase of house/flat or purchase of land etc only after completing five years of service. But the rule allowed them to withdraw only three years of their basic salary for this purpose.
4) To avail this facility, the subscriber needs to first apply to the EPFO under the new scheme.
5) The funds to be used for EMIs will directly be paid to the government, housing agency or primary lending agency, the NDTV report says.
6) The member has to contribute to the provident fund for at least three years to getting eligibility to use funds under the new scheme.
7) Last week, the rate of interest on employees' provident fund was fixed at 8.65 percent for 2016-17 following the finance ministry's approval, thereby aiding over four crore members.
8) Earlier this month, the government said EPFO's subscribers will get loyalty-cum-life benefit of up to Rs 50,000 at the time of retirement for contributing to the scheme for 20 years or more. It further said, the benefit will also be provided in case of permanent disability even if the members have contributed for less than 20 years.
Business
According to the proposal, loyalty-cum-life benefit will be provided to all those members on retirement at 58 or 60 years who have contributed to the scheme for 20 years or more
Business
The 8.65% rate is better than most bank FDs which are offering lower rates than this for various tenures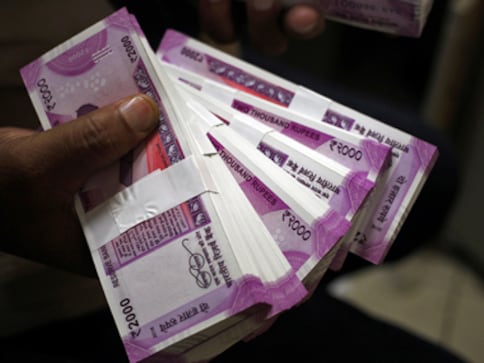 Business
Retirement fund body EPFO is expected to keep interest rate unchanged at 8.65 percent on provident funds for its about 5 crore members for 2017-18 at its trustees' meet on 21 February, 2018