Post demonetisation cheer: Housing demand bounce back sharply in Jan-Mar qtr, sales jump 13%
The affordable housing segment is likely to make sizable gains after getting infrastructure status and both sales and launches are expected to improve from the current level
New Delhi: Housing sales rose by 13 percent to 51,700 units in the January-March period in nine major cities over the previous quarter as demand revived post demonetisation, says a study.
Housing sales stood at 43,500 units in the October-December quarter, according to a report by realty portal PropTiger.com, which is part of Elara Technologies that also owns Housing.com and Makaan.com.
"The market has witnessed a revival after demonetisation, with sales across top 9 cities of India increasing by 13 per cent in Q4 FY17 compared with 22 per cent fall in the previous quarter," the portal said in its Realty Decoded Report for January-March quarter.
These nine cities are -- Ahmedabad, Bengaluru, Chennai, Gurgaon, Hyderabad, Kolkata, Mumbai, Noida and Pune.
Mumbai, Pune and Bengaluru contributed nearly 57 per cent to the total absorption witnessed in the fourth quarter of 2016-17 financial year.
The new launches increased by 19 percent, the highest in the last eight quarters. Around 51,500 units were launched in Q4 of FY17 as compared to 43,250 units during the preceding quarter.
"Residential markets seem to have recovered from the demonetisation lows with sales and launches showing healthy levels in Q4 FY17," said Anurag Jhanwar, Business Head (Consulting and Data Insights), PropTiger.com, Housing.com and Makaan.com.
"Large part of the recovery is driven by the affordable housing segment which has found favour after getting infrastructure status," he added.
Jhanwar said there might be realignment of supply and demand with the implementation of RERA (real estate regulatory Act).
"While we might see some turbulence over the next couple of quarters, the long term outlook remains positive.
The pressure of inventory overhang eased during the quarter to 38 months in Q4 FY17 from 46 months in Q3 FY17.
Mumbai, Bengaluru and Pune together accounted for over 55 per cent of the unsold inventory.
"Prices remained range-bound in top 9 cities across all the segments. However, Bengaluru, Hyderabad and Chennai witnessed a marginal appreciation in the range of 3 to 5 percent per annum," the report said.
The affordable housing segment is likely to make sizable gains after getting infrastructure status and both sales and launches are expected to improve from the current level, the report said.
"Developers are likely to face further cash crunch as RERA will prohibit the pre-launch sales advertisements before all necessary regulatory approvals are in place. Earlier developers used to collect significant amount of revenues through pre-launch sales," it added.
Biztech
The Dataquest Semiconductor Inventory (DASI) Index will continue to fall in the third quarter of 2009
Biztech
The application will provide a real-time, unified view of customer, service and resource inventory.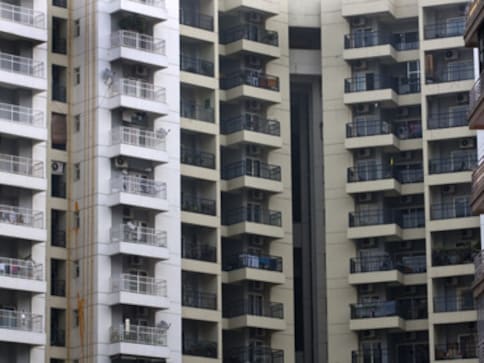 Business
New launches also fell by 22 percent at 22,745 units from the previous quarter, while unsold stocks declined by 3 percent