PNB scam: Lender's submissions to RBI peg fraud-related loss at Rs 14,500 crore for FY 2017-18
PNB expects a Rs 14,500 crore loss in current financial year resulting due to frauds allegedly perpetrated by Nirav Modi and Mehul Choksi
State-owned Punjab National Bank (PNB) expects a Rs 14,500 crore loss in the current financial year, which ends on 31 March, following a fraud allegedly perpetrated by jewellers Nirav Modi and Mehul Choksi, according to a media report.
The bank has pegged the amount involved in the scam involving Modi, Choksi and their companies, at almost Rs 14,000 crore, according to The Economic Times. "PNB has apprised that the total loss reported by it due to frauds was Rs 341.03 crore in financial year 2015-16, Rs 2,633.82 crore in FY2016-17, and Rs 14,506.39 crore (including contingent liability) in FY 2017-18 (till date)," the newspaper quoted the government as saying in a statement, which cited PNB's submissions to the Reserve Bank of India (RBI).
Meanwhile, PNB has blamed the concurrent auditor at its Brady House branch, in south Mumbai, for not detecting the Rs 14,000 crore scam related to fraudulent letters of undertaking (LoUs) issued to Modi, Choksi and their firms, the Business Standard reported.
Concurrent auditors scrutinise financial transactions at the branch level and push out daily reports. They are reportedly a part of a lender's early warning system, and help ensure timely detection of irregularities and lapses. At PNB, concurrent auditors are usually former employees of the bank with over 20 years of experience.
On 15 March, PNB detected a new fraud at the Mumbai branch that is at the centre of the Rs 14,000 crore scam being probed by authorities. A Reuters report, which cited a Central Bureau of Investigation (CBI) complaint, had said that the new alleged fraud, amounting to around Rs 91 million, involved officials of a company called Chandri Paper and Allied Products Pvt Ltd.
Hit hard by Nirav Modi fraud, PNB has embarked on Mission Parivartan, a 10-pronged transformation strategy to strengthen processes at one of the oldest state-owned banks. The strategy includes profit maximisation, improvement of asset quality and recovery, increasing productivity, new ideas for augmenting retail business, innovative vigilance practices and reducing error and complaints.
Earlier in March, news agency PTI had quoted Finance Minister Arun Jaitley as telling the Lok Sabha that PNB encountered 158 fraud cases that caused a loss of Rs 2,808.27 crore during FY 2016-2017.
Enlisting the bank-wise details of cases of fraud reported by public sector banks (PSBs), involving an amount of Rs 1 lakh and above for 2016-17, Jaitley had said that country's largest lender SBI had reported to be hit by fraud of Rs 2,422 crore in 544 cases, out of which 83 were cases in which bank employees were also involved.
Collectively, all 27 public sector banks (PSBs) - when the five associate banks of SBI and the Bharatiya Mahila Bank were not amalgamated with the SBI - had incurred losses of Rs 19,533 crore in fiscal 2016-17.
Among others, Bank of India took a hit of Rs 2,774 crore (162 cases); Bank of Baroda Rs 1,165 crore (224 cases); Indian Overseas Bank Rs 1,372 crore (95 cases); IDBI Bank Rs 1,137 crore (107 cases); Union Bank of India Rs 921 crore (111 cases): Allahabad Bank Rs 895 crore (60 cases) and Central Bank of India Rs 868 crore (146 crore).
With inputs from PTI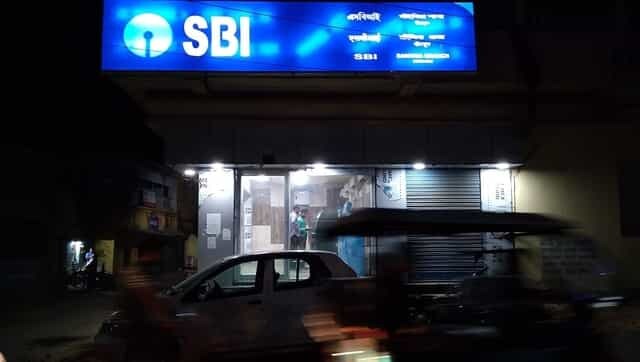 Business
Introduced by the Reserve Bank of India in 2016, MCLR is the minimum interest at which banks can lend to their customers. MCLR is generally revised on a monthly basis
First Cricket News
The CBI received information that "a network of individuals involved in cricket betting are influencing the outcome of Indian Premier League (IPL) matches based on inputs received from Pakistan", the FIR alleged.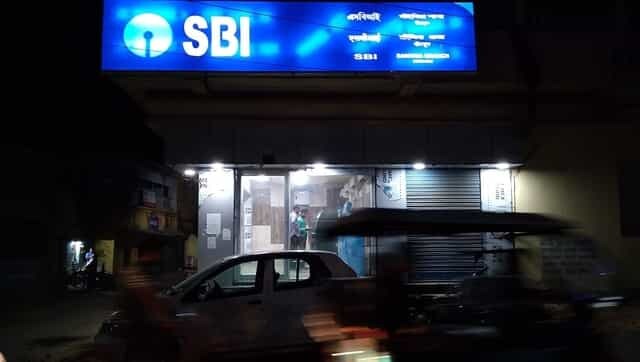 Education
SBI has shared a detailed notification regarding the recruitment process on their official website. Aspirants are advised to go through the notification and check the steps to apply below