PNB fraud: Assocham calls for privatisation of public sector banks, asks govt to surrender majority control
Assocham said that the government should surrender its majority control of banks, which should be allowed to function like private sector lenders.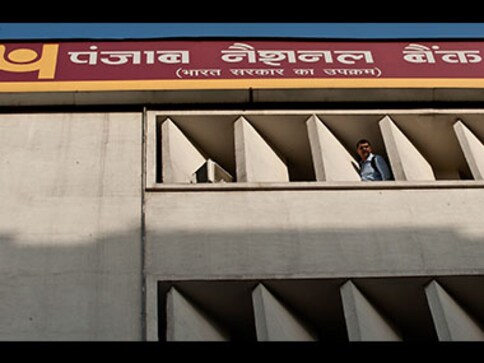 New Delhi: In light of the massive Rs 11,300 crore ($1.8 billion) scam allegedly involving jeweller Nirav Modi that has hit state-run Punjab National Bank (PNB), industry chamber Assocham said on Sunday that the government should surrender its majority control of banks, which should be allowed to function like private sector lenders.
In a regulatory filing earlier this week, PNB said it had detected the gigantic fraud in one of its Mumbai branches, putting the quantum of fraudulent transactions at $1,771.69 million. The amount is equivalent to eight times the bank's net income of about Rs 1,320 crore ($206 million).
"The PNB's fraudulent transactions worth Rs 11,300 crore should act as a strong trigger for the government for reducing its stake to less than 50 percent in the banks which should then be allowed to work on the lines of private sector lenders with a full sense of accountability to their shareholders protecting interest of depositors," Assocham said in a statement in New Delhi.
"The public sector banks (PSBs), ironically, are slipping from one crisis to the other and there is a limit the government can keep bailing them out at the cost of taxpayers' money, even if it is the principal shareholder in these lenders," it said.
The industry body said PSB senior managements spend bulk of their time "receiving and implementing directions from the bureaucrats even for innocuous issues."
"In the process, the core banking functions, including all important risk mitigation and management, take a back seat."
"The problem has become more grave with banks adopting new technologies which can prove both boon and bane," it added.
In this connection, a Special CBI Court in Mumbai on Saturday remanded to police custody till 3 March three accused persons in the case.
The three includes a retired PNB deputy manager Gokulnath Shetty, Single Window Operator Manoj Kharat and an authorised signatory of the prime accused Nirav Modi's group companies.
Besides these, the Central Bureau of Investigation (CBI) has named 10 other directors and officials as accused in the scam.
"Once the government equity in the banks is reduced below 50 percent, there would be much more autonomy along with accountability and responsibility of the senior management," Assocham said.
"The boards should then be truly taking the policy decisions while the CEOs would run the banks with full authority, coupled with the commensurate responsibility, instead of looking towards the bureaucrats for directions," it added.
Assocham Secretary General D.S. Rawat in a statement urged the Reserve Bank of India (RBI) to take the lead to "engage with the industry in finding ways to do clean business in the entire financial sector, be it the public sector or private sector banks or even the non-banking finance companies."
In this regard, Chief Economic Advisor (CEA) Arvind Subramaniam has also advocated more private participation in public sector banks.
Speaking at an event in Chennai on Saturday, Subramaniam said while the government was going for recapitalisation of public sector banks, the scrutiny, monitoring and disciplined deployment must be ensured only through greater private participation in banks.
According to him, there should be less public lending to private sector and the mode to achieve that is to have higher private participation in the banking sector.
He said more privatisation could be the way forward since there was no guarantee that better governance recommendations of banks, instead of privatisation, would be implemented effectively.
India
The raids, part of Operation Megha Chakra, were launched after the agency registered two cases based on inputs from the Crime Against Children unit of Interpol, based in Singapore, which had received it from the New Zealand Police
India
Capable of supporting ultra-high-speed internet, the fifth generation or 5G service is expected to unleash new economic opportunities and societal benefits, serving as a transformational force for Indian society
Business
Notably, the RBI retained its inflation projection for FY23 at 6.7 per cent amid geopolitical concerns triggered by the Russia-Ukraine war and expected inflation to be under control from January