PM's digital dream: Why Amravati should be the pilot smart city
Though the government's heart is at the right place insofar as smart cities are concerned, its actions have been incremental, small and unfocused.
Both Prime Minister Modi and Finance Minister Jaitley are possessed by missionary zeal to catapult India into the digital world. Their enthusiasm for digital payments and smart cities is palpable. While demonetisation has fortuitously provided the impetus for digital payments, Amravati - the new capital city in the making of the truncated state of Andhra Pradesh could be the inspiration for other states to follow and emulate.
Barcelona, Washington DC, San Francisco, etc., have been the front runners in the race for smart city status. These cities have had a head start thanks to their relatively small population, modernity, good infrastructure and high-speed internet. In contrast Indian cities are bursting at their seams and characterized by poor infrastructure. 4G internet technology, crucial to the success of the idea of smart city especially for the monitoring and guidance providing apps to work, is not available on a scale that can cater to the entire country. In the event, it would be better if we identify a few cities as pilot cities for the hallowed status of smart cities instead of spreading ourselves thin.
We must start with a clean state, so to say. In other words cities that are either in the anvil or being created should be focused on. Amravati could be the ideal choice not the least because the Andhra Chief Minister is a high-tech enthusiast. A new city comes without a historical baggage and is uncluttered. A city like Delhi has a baggage and its infrastructure development has been in fits and starts. It has multi-power centers with the Delhi government and its municipalities is often not on the best of terms. So much so, they do not cooperate with each other. Its streets stink periodically with sweepers not being paid regularly and the two power centers blaming each other for the financial crunch that purportedly is at the back of them not being paid.
It is not as if Amravati would be immune from such politicisation of civic issues but being new it can learn its lessons from the trials, travails and tribulations of mega cities like Delhi. Its buildings can be green and its electricity, water and sewage connections digitized so as to keep a constant track of bottlenecks and fault lines. Constant monitoring of infrastructure is crucial to a city remaining smart. Amravati and may be Jhansi the possible capital of the putative Bundelkhand state that might be carved out of UP if the BJP comes to power in UP can plan for smartness right from the beginning.
Smartness superimposed on a somnolent and congested city would be a herculean task if not a disaster in the making. Incidentally, the accent on smaller states by the BJP has a spinoff---decongestion of big cities. The states in the US set the lead in this regard by having two capitals so to say---economic and political. San Francisco is the business capital of California but its state or political capital is the relatively obscure Sacramento. Decongested cities indeed make for smart cities.
Though the government's heart is at the right place insofar as smart cities are concerned, its actions have been incremental, small and unfocused. Budget 2016-17 allocated Rs 3,205 crore for 100 smart cities across the country and Rs 4,091 crore for Atal Mission for Rejuvenation and Urban Transformation (AMRUT) -- a supplemental thrust to the idea of smart cities. This is the typical please-all approach that ultimately ends up pleasing none. We should not dissipate our resources in smallness and unfocused efforts just to keep every party and every part of the country pleased.
We must instead think big and be focused. An Amravati could be the pilot smart city. It is not this writer's case that Delhi or Mumbai should not aspire for the hallowed smart city status but given our resource constraints, we must prioritise. Starting with a clean state always has advantages and focus.
For full coverage of Union Budget 2017, click here
Find latest and upcoming tech gadgets online on Tech2 Gadgets. Get technology news, gadgets reviews & ratings. Popular gadgets including laptop, tablet and mobile specifications, features, prices, comparison.
India
While 15 people died in Hyderabad following incessant rainfall, 10 people were killed in rain-related incidents across Andhra Pradesh in the last 48 hours. In Maharashtra, six people died in a wall collapse triggered by heavy rains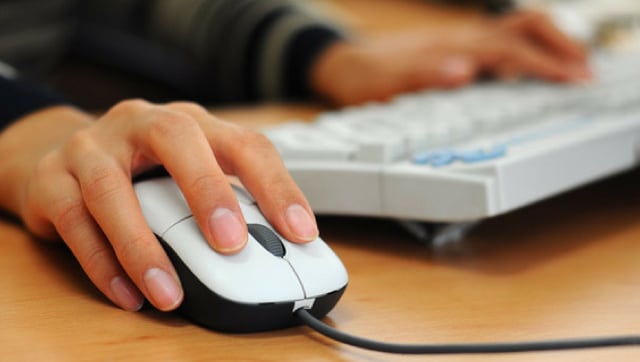 India
The rank card mentions candidate's name, hall ticket number, date of birth, total marks secured, branch rank, integrated rank among other details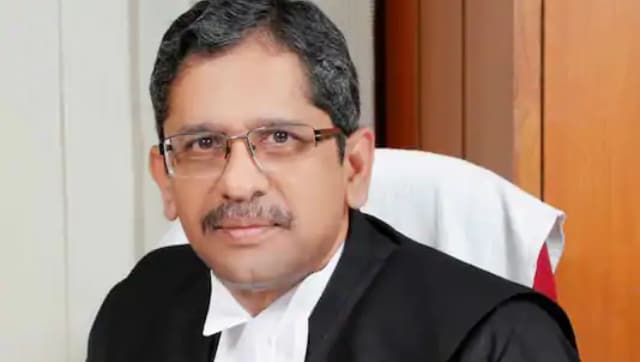 India
Justice Ramana's remarks come amid allegations of corruption levelled against him by Andhra Pradesh Chief Minister YS Jaganmohan Reddy in a letter to CJI SA Bobde