Pepsi, Coca-Cola boycott: Tamil Nadu trade bodies' move unhealthy; goes against free-market spirit
It is not right for traders to use coercive measures to stop others from selling what they deem fit as long as it adheres to the law of the land
The exhortation by trader associations in Tamil Nadu to their members to boycott Pepsi and Coca-Cola for contaminating groundwater resources is a sham. It is a weak attempt at regional protectionism and goes against the spirit of free market economics.
Tamil Nadu Traders Federation (TNTF) and Consortium of Tamil Nadu Traders Association (CTNTA) have urged the traders in the state to shun Coca-Cola and Pepsi, and promote regional brands, Kali Mark, Bovonto and Torino, which are 'mildly carbonated' from 1 March. They even intent to meet the chief minister to press for a ban on the multinational brands, say media reports. The move, they claim, is partly inspired by the jallikkattu protests, which have also been viewed as assertion of the state's cultural freedom.
Bovonto is now available across the state while Torino is confined to the southern parts of Tamil Nadu. "When there is demand, the brand owners will beef up their supply chain and retailers will go for them," said A M Vikrama Raja, president, CTNTA. The associations' aim is to force more than 20 lakh shops affiliated with them to boycott both the brands, highlighting the health and environment reasons.
However, these claims by the traders' bodies need to be taken with a pinch of salt.
Environment activists do agree that any move that brings into focus the harm inflicted on groundwater resources by MNCs is welcome and must be appreciated. "These are industries that use water for processes. There is a moral issue involved here as Coke and Pepsi are harmful to health," says Nityanand Jayaraman, a Chennai-based activist.
Coke and Pepsi, the poster children of water abuse and commodification of water, say activists, use two main components – water and sugar. Excessive exploitation of ground water resources and also discharge of toxic wastes into the groundwater are hazardous to those who live around their factories. Sugar, another ingredient used in the making of such drinks, is a silent killer. Its harmful effects on health is well-documented and much debated.
Viewed in this context, it is ironical that TN traders' associations are boycotting Pepsi and Coke and promoting home-grown brands as alternatives to the two big global cola brands.
As Jayaraman says replacing Coke and Pepsi with local brands of 'mildly carbonated' drinks does not solve the issue of exploitation of groundwater resources. "How will the situation improve by replacing an MNC with a local looter," he asks. It is merely switching an MNC with local companies that too to exploit the groundwater, he said.
He reminds that the state has been reeling under water scarcity for years now. "The scarcity is so extreme that we are even willing to kill neighbouring states for water. It is indeed strange that in such a situation the local traders are promoting a local option which is a fizzy drink too," Jayaraman said.
Even from the health perspective, their arguments fall flat. As C R Neelakandan, another activist who has taken part in many agitations in Kerala, says it would have been realistic if the traders had said switch to traditional drinks like coconut water or buttermilk.
If, as the activists suspect, health and environment are just a pretext to promote the local brands that may be equally hazardous as Coke and Pepsi, it amounts to protectionism of a more regional kind. And, as advertising guru Piyush Pandey, says this is bound to fail.
"You can't achieve anything by force," says Pandey, who is also executive chairman and national creative director of Ogilvy & Mather India and vice-chairman of O&M Asia-Pacific. (As of now, he is being proved right as only 50 percent traders have heeded the call of the associations).
He reasons that the MNCs are here only because they have been allowed an entry by the government to operate under the FDI rules. "So what are the traders complaining about," he asks.
Such moves are harmful for the economy especially at a time when prime minister Narendra Modi is inviting the world to India to do business.
"It is not right for traders to use coercive measures to stop others from selling what they deem fit as long as it adheres to the law of the land," he says.
However, traders are adamant that the 'foreign brands' are more harmful. "We are not opposing it just because these products are made by the MNCs. But it does more harm than good to the body. We decided to boycott because of the harmful content," Vikrama Raja of CTNTA has been quoted as saying in a report in the DNA.
Kerala experience
The boycott in Chennai echoes what happened in 2000 in Kerala when the bottling units of Coca-Cola (under its Indian subsidiary Hindustan Coca-Cola Beverages) and PepsiCo India came under criticism for causing serious hazard to groundwater resources.
Coke had its bottling plant in Perumatty panchayat in Plachimada taluka and Pepsi in Pudusseri panchayat in Kanjikode. Both the units were accused of groundwater exploitation and polluting the ground water, affecting the livelihood of the people in the area.
In Plachimada, the Coca-Cola unit was forced to shut down by the state government in January 2006 after the affected local populace launched a long agitation. The unit was even accused of palming off its industrial waste as manure to the farmers who used it at the base of coconut trees and banana plants, which then seeped into the wells and polluted the well water and other water bodies in the area.
However, the Pepsi plant in Pudusseri continues to operate. According to Neelakandan, the government has let the Pepsi plant continue along with other beer manufacturing units in the area. The reason for the victory of the Plachimada was the unity of the local people against acute water scarcity unlike the industrial city of Pudusseri, where the locals were not united, he points out.
The ground water levels at Plachimada taluka in particular and Palakkad district in general have depleted. The area gets very less rainfall and with climate change, the situation is worsening. The Malampuzha dam water to be used primarily for agriculture is being used by the Pepsi plant in Pudussery and other beer units in the area, said Neelakandan. The damage caused to groundwater resources in Plachimada will take two decades or more to be sustainable but it will never regain its earlier status, he said.
The agitation at Plachimada had helped highlight the health hazards of fizzy drinks in general. The successive governments even came out with their suggestions of promoting coconut water and neera as alternative beverages in the state. But none of this really took off, says Neelakandan.
Find latest and upcoming tech gadgets online on Tech2 Gadgets. Get technology news, gadgets reviews & ratings. Popular gadgets including laptop, tablet and mobile specifications, features, prices, comparison.
Entertainment
Theatre owners claim the audience followed all safety protocols while turning up in huge numbers to lap up the two mid-sized Tamil films that released on Diwali.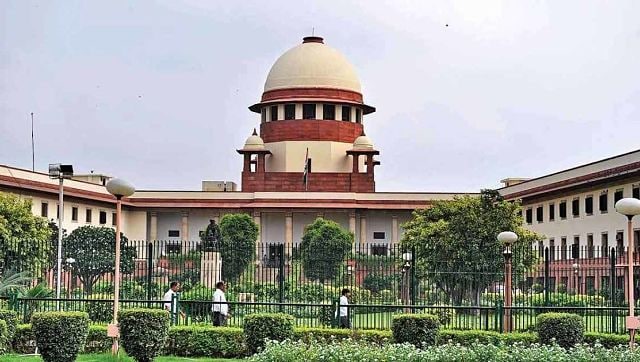 India
A bench of justices L Nageswara Rao, Hemant Gupta, Ajay Rastogi also directed Tamil Nadu govt to provide a police escort to AG Perarivalan during his visit to the hospital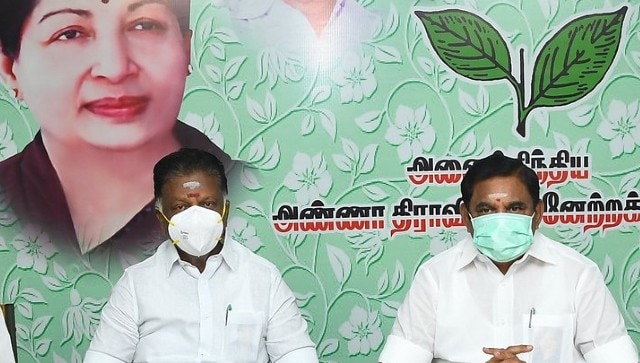 Politics
The AIADMK and the BJP had aligned for the 2019 Lok Sabha polls along with other parties, however, the alliance could win only one of the 39 Parliamentary segments in Tamil Nadu