Paytm Payments Bank to start operations from 23 May: Here's what happens to your wallet
If your account has been inactive for last six months or has zero balance, then it will be transferred to PPB only if you give consent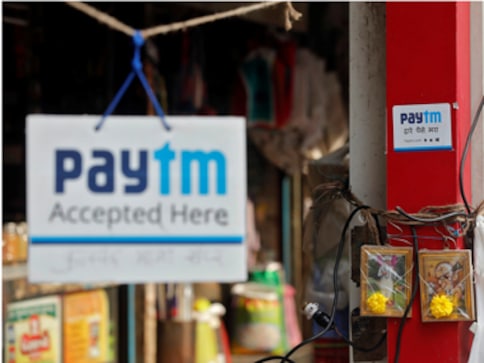 With PayTM, an e-wallet company, getting the Reserve Bank of India's final go ahead, the company is now gearing up to start its payments bank operations. The company has said the bank will start functioning from 23 May
The company's e-wallet business, which has seen its business increase exponentially after the demonetisation of Rs 500 and Rs 1,000 notes, has 218 million customers. The e-wallet business will be transferred to a new entity, PPBL, as per the directions of the Reserve Bank of India.
So what should you do with your money in the Wallet? Here are the options:
What happens to your money which is already uploaded in your Paytm wallet?
The money from your Paytm wallet will be automatically transferred to the Paytm Payments Bank Ltd. The KYC compliance status of your wallet -- minimum or full -- will also be retained. Remember, if you need an account that will have to be opened separately.
Do you need to download a new app?
No, there will be no changes in the app. It will work the same way as it is now.
How about if you want to open an account with the bank?
You cannot keep more than Rs 1 lakh in a payments bank. All RBI rules relating to inoperative accounts, unclaimed deposits including transfer of such deposits to the Depositors Education and Awareness Fund maintained by the RBI on regular basis, nominations, cheques/drafts, etc., will be applicable to the PBs.
Will you get a loan?
No. This is a payments bank not a full service bank. Payments bank are not allowed to give loans or advances to customers. Nor is the bank allowed to give customers credit cards.
What should you do if you don't want to continue with Paytm?
1) You can send a mail to help@paytm.com or stating you don't want to continue using Paytm.
2) You can redeem your balance as one-time transfer to your bank account. You will need to give details of your savings account, such account holder name, account number, IFSC code.
3) You need to give them these details within 15 days of notifying them about your desire to opt out.
What happens when you opt out but don't give details in time?
Your money will be kept in a specially designed account in Paytm Payments Bank. The fund will be made available to you only after you give your details.
Important point
If your wallet is inactive for last six months or has zero balance, then it will be transferred to PPBL only of you give consent.
News & Analysis
Payments banks are niche banks that were allowed by the Reserve Bank of India in a bid to expand access to financial services in Asia third-largest economy.
News & Analysis
Here are all the FAQs you may have about the new Paytm Payments Bank that was launched today in India.
News & Analysis
With the PPB Digital debit card, customers will now be able to transact at all merchants who accept credit and debit cards.