Paytm Payments Bank starts operations: Check out what's on offer for the customers here
The customer will have to spend Rs 100 for a 10-leaf cheque book, i.e. Rs 10 per leaf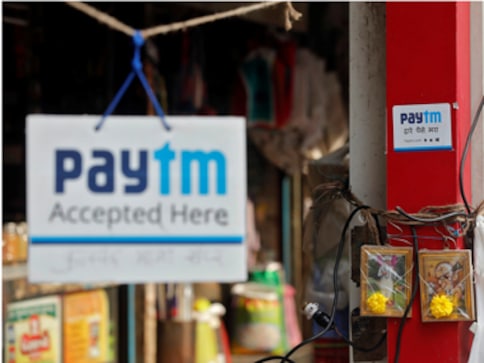 Paytm Payments Bank has launched its operations today, making it the third such bank in the country after Airtel and India Post.
Here's what it offers:
You will get an annual interest of 4 percent for all savings accounts. You need not keep a minimum account balance, as these will be zero-balance accounts.
The maximum you can park in your account is Rs 1 lakh.
The account also comes with zero fees as far as online transactions go. That means, the customer can make unlimited number of transactions via IMPS, UPI, and NEFT free of charge. Every customer who open a payments bank account will get a cashback of Rs 250 as soon as they bring deposits of a total of Rs 25,000 in their bank account.
Since it is a bank account, you will get both a debit card and cheque book. The debit card will come with Rupay as a service provider. You won't get the option of Visa or MasterCard, like with other regular banks. You will have to shell out Rs 100 for the card. You will also get a 10-leaf cheque book, again you will have to bear Rs 100 for the same. This means you pay Rs 10 per leaf.
As far as ATM transactions are concerned, you get five free every month in non-metro kiosks. Beyond five, you will be charged Rs 20 per cash transaction and Rs 5 for non-financial transactions like balance inquiry and account statement. In metro locations, three transactions are free. Beyond that, the non-metro charges apply.
Online passbook and statements are free. But for physical copies, you have to pay Rs 50. For women and senior citizen, there are no charges for the same.
Keep in mind, currently, they are inviting limited customers to open an account with Paytm Payments Bank. You can request an invite at paytmpaymentsbank.com or through the latest Paytm app.
To know what happens to your existing wallet account, read this.
Remember, to use the wallet, you need not open an account with Paytm Payments Bank.
India
Internet banking services and ATMs will be available throughout the festive season. Some of the holidays will be region-specific only
India
Justice Yogesh Khanna issued notice on Jain's plea and asked the investigating agency to file a "short reply" while listing the case for further consideration on 28 September.
How To
WhatsApp has now made it simpler for users to send and receive money from friends, family, and anybody they know by combining messaging and payments on one platform.