Painful integration: Sun Pharma sees profit hit as it sets the record straight at Ranbaxy units
On growth plans, the company said it will continue to strengthen and build leadership position in key markets and business segments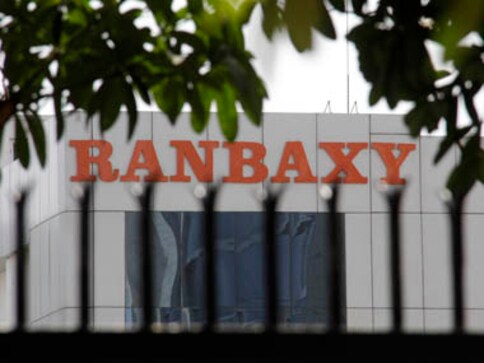 New Delhi - Drug major Sun Pharma expects to take a hit on profit for the fiscal due to the charges related to the ongoing integration with Ranbaxy Laboratories.
As part of the integration process with Ranbaxy, the company expects to incur certain integration charges in order to generate long-term synergies from this merger, Sun Pharma said in a statement on Monday.
Also as part of the integration processes, the company may decide to discontinue certain non-strategic businesses, it added.
As per the company's estimates, the consolidated revenues would remain flat or show a decline over FY15. Also the consolidated profits "may also be adversely impacted due to certain expenses/charges arising out of integration as well as remedial actions."
The initiatives like adhering to current global manufacturing practice (cGMP) norms and provision of certain integration charges in order to generate long-term synergies from the merger with Ranbaxy are some of the measures that are likely to adversely impact the overall revenues and profits of the company for FY16, it said.
"Post this consolidation, we believe that the company will be better placed to pursue higher than industry growth in subsequent years," the company said.
The company, which completed the $4 billion merger deal with Ranbaxy Laboratories in March this year, however, expects that the integration initiatives like strengthening and building of leadership position in key markets and business segments, will help the company revert to a more sustainable growth trajectory post FY16.
The company also expects synergy benefits from the Ranbaxy acquisition to increase by up to 20 percent by 2018.
"Our target for the synergy benefits from the Ranbaxy acquisition has increased by 15-20 percent compared with our original target of $250 million by FY18," it said.
This will be achieved by focusing on overall profitability improvement driven by revenue and procurement synergies, manufacturing rationalisation and various additional cost-management measures, it added.
For the year ended March 31, the company posted a net profit of Rs 4,540.60 crore, while the same stood at Rs 3,141.47 crore in the previous year.
Net sales of the company stood at Rs 27,286.50 crore for the entire fiscal. The same stood at Rs 16,004.39 crore in 2013-14.
Elaborating on the cGMP compliance, the company said it is "a key priority for us is to ensure continued 24x7 cGMP compliance by continuously enhancing systems, processes and human capabilities to meet global regulatory standards at all our manufacturing facilities".
As part of this process and in order to address the cGMP deviations at its Halol facility, the company has undertaken various remedial measures, it said.
"These remedial measures have resulted in supply constraints for some of the products. We expect this situation to continue for some more time till all the remedial steps at Halol are completed," it added.
The Mumbai-based firm said the remedial action at Ranbaxy's Mohali, Dewas, Poanta Sahib and Toansa facilities is on track.
"We are working towards the fulfilment of the requirements of the US consent decree and will try to expedite the resolution for at least one of these facilities," it added.
Ranbaxy has been facing issues raised by the FDA and other American authorities and health regulators in the European markets.
On growth plans, the company said it will continue to strengthen and build leadership position in key markets and business segments.
"As part of our focus towards enhancing share of specialty/branded business and targeting differentiated product offerings, we have recently strengthened our ophthalmology and OTC teams in the US as well as formed a dedicated team for MK-3222, our IL-23 anti-body which is currently undergoing Phase-III clinical trials," it said.
PTI
Find latest and upcoming tech gadgets online on Tech2 Gadgets. Get technology news, gadgets reviews & ratings. Popular gadgets including laptop, tablet and mobile specifications, features, prices, comparison.
Corporate
The Competition Commission of India (CCI) is still investigating the deal, but has formed a "prima facie opinion that the combination is likely to have an appreciable adverse effect on competition", according to a government statement on Thursday and a document posted on the regulator's website.<br />
Corporate
Sun Pharmaceutical Industries today slumped as much as 6 percent, heading towards its biggest single day fall since March 16, 2012
Corporate
The regulator, which has ordered Ranbaxy to sell six products and Sun to divest one, will also appoint a monitoring committee to oversee compliance to the conditions