Oil Minister Dharmendra Pradhan invites RIL, BP to invest in fuel retailing
While RIL already has a fuel retailing license and has some 1,400 petrol pumps on the ground, BP last year got approval to set up petrol pumps in India
New Delhi: A day before India shifts to a market dynamic system of daily revision of petrol and diesel prices, Oil Minister Dharmendra Pradhan today invited BP plc, Europe's third-biggest oil company, and Reliance Industries to invest in fuel retailing.
While RIL already has a fuel retailing license and has some 1,400 petrol pumps on the ground, BP last year got approval to set up petrol pumps in India.
"Received CEO of BP Bob Dudley & RIL Chairman Mukesh Ambani. BP and RIL have invested in KG Basin. Invited them to invest in retail as well," Pradhan said in a Twitter post after an 80-minute meeting with the partners.
RIL and BP are partners in oil and gas exploration but have no such collaboration in downstream fuel retailing business.
BP is the tenth player to enter the lucrative fuel retailing business that is seeing double digit growth, not seen anywhere in the world.
Last evening at an industry event, Pradhan had stated that BP as also Haldia Petrochemicals Ltd have been given nod to set up petrol pumps.
BP had in January last year won in-principle approval to retail aviation turbine fuel (ATF) to airlines in India. RIL too operates aviation fuelling services separately.
RIL and BP are partners in four oil and gas blocks, including the flagging KG-D6 gas block. BP holds 30 percent interest in the block operated by RIL.
For a licence to retail auto fuels petrol, diesel and ATF, a company should have invested a minimum of Rs 2,000 crore in exploration or production of oil and gas, oil refining, gas or product pipeline or terminals leading to additionality to the existing assets or creation of new assets in the eligible activities.
BP, which had in 2011 bought 30 percent interest in 21 exploration blocks of Reliance Industries for US $7.2 billion, had cited investment of nearly US $500 million in oil and gas exploration and production for gaining the licence.
India currently has about 59,595 petrol pumps, with public sector firms operating a majority of them.
Private sector operators are limited to Essar Oil and Reliance Industries, which between them have some 4,900 petrol pumps. Royal Dutch Shell operates 85 petrol stations.
Numaligarh Refineries Ltd (NRL) and Mangalore Refineries and Petrochemicals Ltd (MRPL) are late entrants and have six outlets between them.
State-owned Indian Oil Corp (IOC) owns 26,212 petrol pumps, Hindustan Petroleum Corp Ltd (HPCL) 14,412 stations and Bharat Petroleum Corp Ltd (BPCL) 13,983 outlets.
In ATF or jet fuel retailing, there are 211 aviation fuel stations, 104 of which are owned by IOC, 42 by BPCL and 37 by HPCL. RIL has 27 aviation fuel stations at airports, while joint venture of Shell and MRPL owns one.
India is currently the ninth largest aviation market in the world. Its jet fuel market is circa 7.3 million tonnes per annum and is expected to continue to grow at over 8.6 percent to support the growth of the Indian economy.
(Disclosure - Reliance Industries Ltd. is the sole beneficiary of Independent Media Trust which controls Network18 Media & Investments Ltd)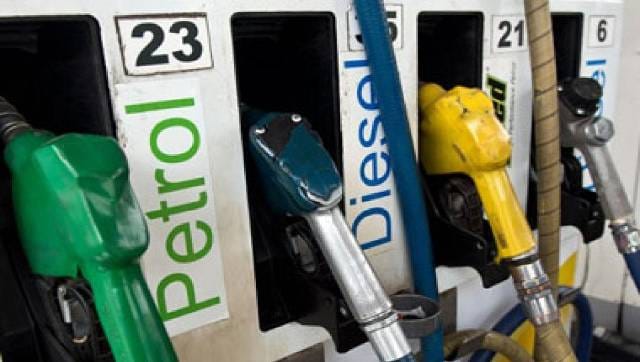 Business
Petrol and diesel prices on 10 January 2022: Petrol price in Delhi stands at Rs 95.41 per litre while diesel is available for Rs 86.67. In Mumbai, petrol is retailing at Rs 109.98 while diesel costs Rs 94.14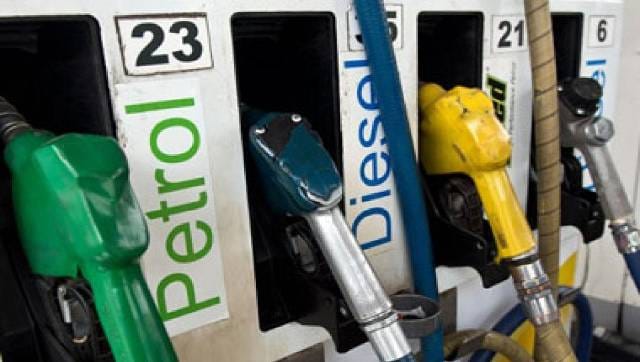 Business
Petrol and diesel prices on 7 January 2022: Petrol price in Delhi stands at Rs 95.41 per litre while diesel is available for Rs 86.67. In Mumbai, petrol is retailing at Rs 109.98 while diesel costs Rs 94.14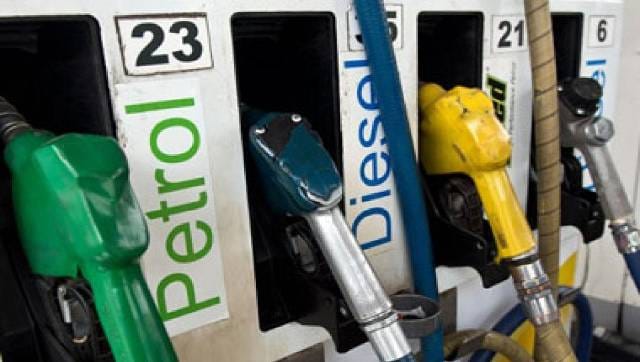 Business
Petrol and diesel prices on 6 January 2022: Petrol price in Delhi stands at Rs 95.41 per litre while diesel is available for Rs 86.67. In Mumbai, petrol is retailing at Rs 109.98 while diesel costs Rs 94.14