Oct-Dec GDP at 7%: Was demonetisation demonised by critics? Wait until Q4 numbers come
The biggest mystery is about the surge in private consumption.
So what exactly does one make of the estimates of gross domestic product (GDP) growth for the current fiscal released on 28 February? Figures put out by the Central Statistical Office (CSO) say that the economy will grow 7.1 percent, when even the Economic Survey kept it rather subdued at between 6.5 percent and 6.75 percent. The general consensus across the community of economists – at think tanks, rating agencies, banks – was also that the 7 percent mark would be barely touched.
This after one of the most disruptive developments in India's economic history – Operation Demonetisation? The mind certainly boggles. What boggles it even more is the much-awaited estimate for the third quarter (Q3, October-December). This was supposed to give the true picture of the economic impact of demonetisation and one which the sceptics were eagerly awaiting.
But Q3 GDP growth is pegged at 7 percent, marginally lower than the Q1 and Q2 growth of 7.2 percent and 7.4 percent. A marginal drop, when economic activity was dislocated for close to two months of the quarter? Most economists were expecting Q3 growth to print at around 6 percent. Gross value added (GVA) growth, at 6.6 percent, is also just a notch below the Q2 figure of 6.7 percent.
The reactions to the data are going to be predictable. The government and its supporters will indulge in chest-thumping, mocking at those who predicted doom and pointing out that this was proof that demonetisation was not bad for the economy at all.
The equally large community of this government's opponents are going to mock these figures as fudged and call into question the very credibility of the CSO. Both these extreme reactions are uncalled for. There's a lot puzzling about these numbers, but there could be some valid explanations as well.
The biggest mystery is about the surge in private consumption. When people were left cashless for much of Q3, how could consumption have increased 11 percent over Q2? How could private consumption as percentage of GDP have gone up to 60.7 percent in Q3 when it had been slipping in other quarters?
There's also the robust growth in gross value added (GVA) in the manufacturing sector – 8.3 percent in Q3, against 6.9 percent in Q2 (though this is lower than the 12.8 percent growth in Q3 of 2015-16). This does not quite reconcile with the index of industrial production (IIP) figures, which showed a 2.3 percent decline in factory output in October, a 5.5 percent growth in November, followed by a 2 percent decline in December. Now it is well known that the IIP is not the most robust of measures and the IIP and GVA tracks different data sets, but the difference cannot be so stark, surely?
Could the construction sector have really grown at 2.7 percent in Q3, as Aditi Nayar, principal economist, ICRA, points out, given that this was expected to be hit hugely by the cash crunch?
Sunil Sinha, principal economist, India Ratings, admits he is slightly surprised by the figures but feels the data may not have adequately captured the impact of demonetisation. The dampening impact of demonetisation on consumer spending happened only around and after mid-November, which means the first half of Q3 was not affected. Spending, he points out, was normal in that first half (October to mid-November).
That was also the festival season and both urban and rural consumer demand would likely have been quite robust, the former because of the Seventh Pay Commission payouts and the latter because of good monsoons and a good kharif production. That's why, he says, the manufacturing sector appears to have been insulated from the demonetisation effect. Since month-on-month figures are not available, this seems to be the best explanation going.
The fact that the construction and financial, real estate and professional services sectors showed lower growth in Q3 are testimony, says Sinha, to the negative effect of demonetisation. Normally, he points out, construction activity picks up in Q3 over Q2, since the rains in July and August lead to a slowdown. The 2.7 percent growth in construction in Q3 is lower than the 3.4 percent growth logged in Q2, as well as the 3.2 percent growth in Q3 of the previous fiscal.
This appears to be borne out by data for January on output in eight core industries – growth in cement offtake came down from 6.2 percent in October to 0.5 percent in November and declined by 8.7 percent in December.
Growth in financial, real estate and professional services came down by more than half between Q2 (7.6 percent) and Q3 (3.1 percent). Growth in this sector in Q3 of 2015-16 was 10.4 percent. This, says Sinha, is evidence of the crushing effect of demonetisation.
ICRA's Nayar also feels the quarterly GVA numbers may not have captured the full impact of demonetisation. The early estimates of quarterly GVA, she points out, rely heavily on available data from the formal sector, which is expected to have weathered the note ban better than the informal sector. She expects later revisions to peg this growth lower. Clearly, then, Q4 (January-March will be the key), a point that Sinha had been making even earlier. For the economy to grow 7.1 percent as the CSO estimates, Q4 growth will have to be 6.7 percent. Will that happen?
Early figures coming out do not presage a very optimistic scenario. The core sector data for January shows that the offtake of cement declined by 13.3 percent. A State Bank of India Ecowrap report points out that bank credit growth is still at December 2016 levels. But one will have to wait till May 31 for that data. And what if the Q4 figures also show healthy growth? What if the economy does buck predictions of doom and grow 7.1 percent? Well, the sceptics will just have to reconcile to being wrong and, as Sinha says, "let the data speak for itself".
Lifestyle
Through this fortnightly column, Tales From TJ Road, Bachi Karkaria tells the story of Mumbai's metromorphosis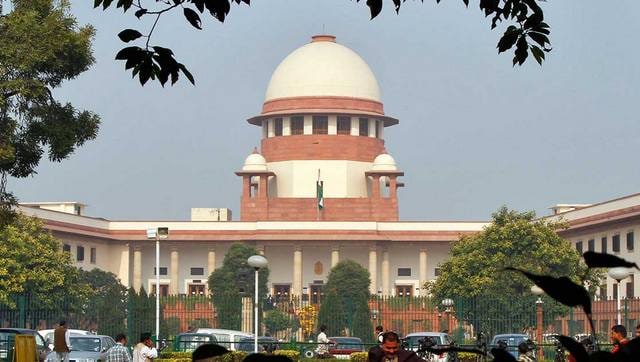 India
A Bench of Justices DY Chandrachud and MR Shah also said that West Bengal's law has failed to include valuable safeguards for homebuyers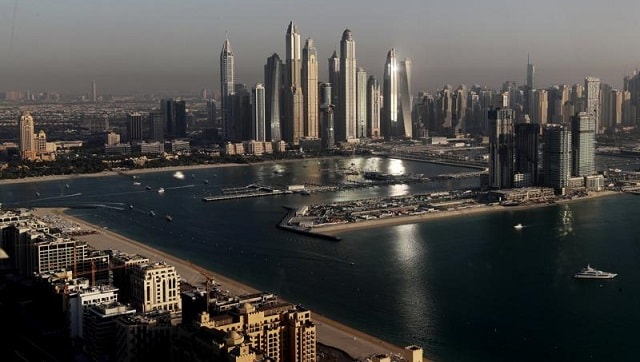 World
As vaccines roll out unevenly worldwide and waves of infections force countries to extend restrictions, foreign buyers flush with cash have flooded Dubai's high-end property market, one of the few places in the world where they can dine, shop and do business in person.