NSE crisis: Will Sebi initiate a deeper probe into the alleged unfair trade practices?
The probe, claim those in the know, will look into Narain's proximity to top officials in Sebi including former chairman CB Bhave
The Finance Ministry's push for a detailed probe into allegations of unfair practices at the National Stock Exchange (NSE) could throw up many red-faces within the bourse and delay its much-hyped IPO planned for this summer.
On Wednesday, 7 June top bank officials who met to discuss investment plans for a host of corporate entities, were unanimous that the alleged scandal and the subsequent probe against 14 top officials could trigger many "uncomfortable moments within NSE" and push the IPO till the end of year, maybe early 2018.
"The listing can happen only after a thorough clean up, the top resignations at NSE are indications that serious violations happened with total knowledge of some higher ups. Some heads are likely to roll. People are discussing how to save their skins, no one is talking about the IPO," said a senior bank official in know of developments in the bourse.
In its IPO papers NSE said that revenues from the co-location services since September 2016 are placed in a separate account. But Securities and Exchange Board of India (Sebi), the market regulator, has already made it clear that it will not release the funds currently frozen in the escrow account till its investigation is complete. It means NSE may need to restate its financials because the co-location server facility stream accounted for nearly 35-40 percent of NSE's core revenues.
"Now, the investors aren't excited about the exchange's public offering, a big chunk of its revenues are under dispute," said the bank official.
Two top NSE bosses have resigned within a gap of five months, decisions unprecedented in the Indian stock markets. Ravi Narain, one of the founding members of NSE and current Vice Chairman, submitted his resignation to NSE Chairman Ashok Chawla on the night of 2 June amidst rumours that he was on the verge of being removed by Sebi if he had continued even for a day.
Chitra Ramakrishna, resigned in December 2016, when she was MD and CEO of NSE. Her resignation came 15 months before the end of her term, triggering widespread speculations and a demand for CBI investigation.
"The two resignations were directly linked to manipulation in the algorithmic trading platform and co-location facility," says a top Mumbai-based broker.
The Finance Ministry is keen for a thorough probe of the alleged scandal, more importantly, whether the top officials of the bourse violated market guidelines because of their proximity to Finance Ministry officials during the two term UPA regime.
The ministry probe into the bourse, which once proudly carried the tagline "Stock of the nation", follows the 350-page show cause notice slapped on 14 top management officials of NSE by Sebi. Besides Narain, notices have also gone to Ravi Varanasi, present Chief of Business Development, Suprabhat Lala, present Chief of Regulation, Ravi Apte and Umesh Jain, both former Chief Technology Officers, and Subramanian Anand, former NSE CEO.
Interestingly, the Sebi notice came almost seven years after an anonymous whistle blower listed examples of mismanagement in NSE's algorithm (Algo) or high frequency trading (HFT) segment without the regulatory clearances.
Co-location in a stock exchange refers to trading members locating their servers on the premises of the exchange. It reduces the time it takes for an order to travel to the exchange, giving them a speed advantage over those farther away.
The 14 officials slapped with the show cause notice are charged with failure to ensure 'fairness', 'transparency' and 'equitable' dealing, without fixing responsibility even after two detailed investigations by Sebi's technical advisory committee (TAC) and a forensic audit by Deloitte Touche Tohmatsu India.
"The Sebi notice is the tip of the iceberg. NSE is now under the scanner, the resignations of top officials does not mean they will escape the probe," says Aman Aggarwal, director of Delhi-based Indian Institute of Finance (IIF). Aggarwal, a seasoned tracker of financial markets, said Ravi Narain's resignation as vice chairman of NSE looked to many in the markets more like an "eye-wash because he should have resigned in 2015, when the probe for co-location had started."
In a written reply, Minister of State for Finance, Arjun Meghwal told the Lok Sabha last year: "The architecture of NSE with respect to dissemination of tick-by-tick through transmission control protocol (TCP) or internet protocol (IP) was prone to manipulation or market abuse. And this system has been discontinued by NSE from 3 December, 2016."
"Preferential access was given to stock broker(s), wherein it was possible for stock broker to log into multiple dissemination servers through multiple internet protocols assigned to him. It was also possible for a single member to have multiple logins to a single dissemination server through multiple IPs assigned to it. It was observed that stock broker(s) had multiple advantages by logging in first or even second and third," Meghwal said, quoting a Sebi report.
Sebi's technical advisory committee (TAC) examination and a forensic audit by Deloitte India of the NSE trading systems showed that its algorithmic trading platform and co-location facility were "prone to manipulation" and allowed "potential preferential access" to some brokers. The NSE admitted it in its draft prospectus.
Narain is under the heat. So are his confidants.
Days after the Sebi notice was served to the 14 top NSE members, it was revealed that Narain, as head of a NSE sub-committee, had chosen Deloitte for the forensic audit of NSE, knowing very well that Deloitte was doing a huge project for NSE's disaster recovery centre. "The decision to award Deloitte was a total conflict of interest," claimed Finance Ministry sources in Delhi.
The probe, claim those in the know, will look into Narain's proximity to top officials in Sebi including former chairman CB Bhave, the previous Finance Minister of the UPA regime, P Chidambaram and KP Krishnan, the longest serving Joint Secretary and Additional Secretary for the Capital Market.
Market observers claim policy makers often turned a blind eye to some big buck lapses at NSE, while punishing the other exchanges heavily. And it happened because of some "strong political patronage". The observers cite the example of the 2001 stock market scam resulting in the entire Bombay Stock Exchange (BSE) board being sacked and the NSEL payment crisis in 2013 resulted in forced sale of multiple exchanges of the FT group. But dealings in the Automated Lending and Borrowing Mechanism (ALBM) segment at NSE were never probed thoroughly. The ALBM started as a pure stock lending scheme, and then tweaked to incorporate features of a carry forward system like the Badla on BSE. The Sebi approval for modification came nine months after NSE informed the market regulator. Worse, the mechanism carried on uninterrupted even when it was awaiting the green light.
"It reflected NSE prowess with both Sebi and the Finance Ministry," said the former Sebi chairman.
Interestingly, Sebi has already listed in its probe how NSE officials had installed dark fibre through non-ISP private entities between the two exchanges – BSE & NSE - with the purpose of giving privileged information and facility to its select members. "There are charges that for long, the NSE top brass managed to get away because of its proximity to Sebi and Finance Ministry officials, and this needs to be investigated, it is happening. Worse, Sebi once investigated major wrong doings in NSE but buried the report at some one's pressure," added the former Sebi chairman.
NSE insiders claim top officials of the board were cooperating with the market regulator. They also argued that the allegations of installed dark fibre for the purpose of giving privileged information and facility to its select members was "untrue". "The difference was less than two micro seconds and it did not help anyone as mentioned in the investigations and forensic reports," said top NSE sources.
But people tracking the case in the Indian Capital claim charges will not die overnight. Gopal Aggarwal, economic affairs head of the ruling Bharatiya Janata Party (BJP), says the law will take its own course. "There have been reports of mismanagement in NSE during the previous regime and the law will take its own course, Sebi is on top of the issue."
Among those in the dock for alleged violations is OPG Securities, a broking firm whose name is in the forefront of getting the preferential access. Interestingly, it is now revealed that the technology in OPG Securities was offered by Infotech Financials where one of the directors was Sunita Thomas, wife of Lala, NSE Surveillance head. For sometime, the address of Infotech Financials was allegedly same as the residence of Lala, claimed the whistle blower.
When contacted, Sanjay Gupta, head of OPG Securities, said he had no comments to offer in the case.
The management of NSE data centre was been done by one Omnesys Technologies in which NSE had a 26 percent stake and Chitra Ramakrishna was a member on the board of Omnesys Technologies despite the parent of Omnesys being a broker of NSE. Worse, NSE reportedly got 26 percent stake at a huge discount for unknown reasons, which now could be up for investigation by Sebi.
Preliminary investigations have revealed that Sunita is the sister of Susan Thomas, the wife of one Ajay Shah, who, along with Susan Thomas, got a hefty royalty every year from NSE of a certain percentage out of income generated of Nifty trading. NSE officials said Shah and Thomas are academicians/researchers and their association with NSE was "purely professional which existed many moons ago". But investigators claim it is unprecedented in the Indian stock markets to give such annual royalty in form of research. This crucial piece of information has been suppressed from the Red Herring prospectus of NSE's forthcoming IPO, they claim.
Investigations are on to check whether Shah, also associated with the National Institute of Public Finance and Policy (NIPFP), lobbied for NSE because of his clout in the Finance Ministry and whether he benefitted by influencing FIIs and Participatory (PN) Note activities on NSE. And also, whether he had profit sharing contracts with OPG Securities and Omnesys.
Also being investigated is the whistle blower's charge that the Finance Ministry gave a project of minimum value of Rs 1 crore per year to NIPFP for Ajay Shah's group since KP Krishan became the Joint Secretary for Capital Markets.
Repeated attempts to reach Shah proved futile.
On paper, it is estimated that the NSE co-location scandal, allegedly benefited a handful against the whole market - it had a trading volume of roughly Rs 2-3 lakh crores a day - for a number of years. This, in turn, allegedly affected brokers, investors as well as listed companies on NSE who were allegedly robbed of the opportunity to get transparent price discovery.
NSE on Tuesday, 6 June, said it was keen to settle any issues, without admitting a wrong-doing and accept a penalty tied to the disclosure that some brokers may have been given unfair access to NSE servers, and move on.
It is now for Sebi to respond. The crisis is, arguably, big.
Business
NSE co-location facility allows stock brokers to take on rent specific racks and co-locate their servers and systems within the exchange premises.
Business
SEBI has been probing co-location facility provided by the NSE, including issues of preferential access to certain trading members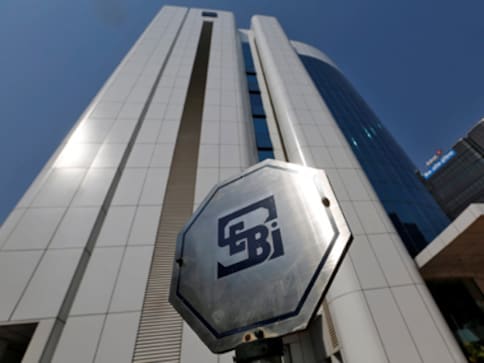 Business
The Securities and Exchange Board of India (Sebi) was probing the alleged lapses in high-frequency trading offered through NSE's co-location facility.