Note ban too weak and misdirected to root out corruption, says Austrian economist
Not well-thought out policies such as the demonetisation project have the potential of affecting Indian economy badly, said the economist.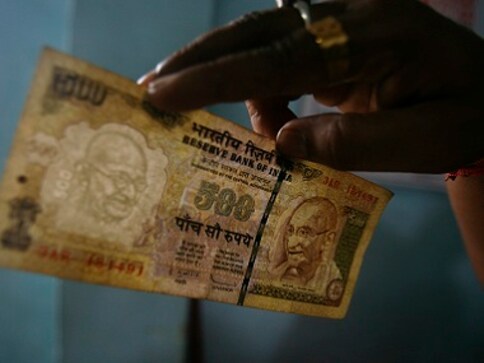 New Delhi: Describing demonetisation as an attempt 'akin to striking a rock with an egg', eminent Austrian economist Heinz D Kurz has said it is 'much too weak and misdirected an instrument' to root out corruption. Actually, he said, the Indian government's move opened up new avenues of corruption.
"As far as I understand the situation, the policy of demonetisation has already been abandoned by the government, because it turned out to be an attempt akin to striking a rock with an egg. "I strongly doubt that the demonetisation exercise will root out corruption and engender more transparency. It is much too weak and misdirected an instrument to achieve these goals," Kurz told PTI in an interview.
"By introducing the Rs 2,000 banknote, a currency of twice or even four times the value of the banknotes that have been declared illegal, in the system... This can hardly be called demonetisation," he added.
Kurz is a professor of economics at the University of Graz, Austria. Noting that while the goal of fighting corruption is laudable, he said: "I consider it to be singularly naïve to think that this can be done by banning some banknotes. "There appears also to be evidence that the policy of demonetisation opened new channels of corruption."
Kurz pointed out that whoever was informed about the demonetisation policy ahead of its introduction (sort of insider trading) could have used the information and laundered money.
Also, he further said Rs 500 and Rs 1,000 banknotes brought to banks were apparently counted, but not scrutinised as to whether it was 'counterfeit money'.
Asked about impact of demonetisation on India's economic growth, Kurz said that "first, it is much too early to assess already the impact of demonetisation, which will show up only later. Secondly, the data published are rough estimates that do not, and could not possibly, take account of this impact". "It would therefore be wrong to infer that demonetisation had no effect on the economy," he noted.
The Indian economy is going pretty strong, Kurtz said, adding however that not well-thought out policies such as the demonetisation project have the potential of affecting it badly. He said rising social tensions between different strata of society and different religious beliefs, environmental degradation and pollution, unequal access to information, knowledge and learning, and a highly uneven distribution of income and wealth are the main problems India is facing, which all affect economic performance of the country.
"Policies that improve the situation in these regards deem to me to be favourable for a more prosperous and just society," he said. Prime Minister Narendra Modi on 8 November scrapped high value notes of Rs 500 and Rs 1,000, pulling out 86 percent of the total currency in circulation.
Business
While the economy has shown signs of recovery after contracting in the first two quarters of the 2020-21 financial year, experts say the road to complete recovery would be a long one
World
The highly publicised creation of al-Qaida "franchises" in Iraq and elsewhere including Egypt, North Africa and Yemen, among others, seemed to indicate the revival of al-Qaida.
Photos
Following the 2001 attacks on US soil, world affairs reordered abruptly; it fuelled a 20-year abroad and sparked anti-immigrant sentiment, primarily directed at Muslim countries