Nisaba takes over from Adi Godrej to become executive chairperson of Godrej Consumer Products
In the last decade, Nisaba has played key role in GCPL's strategy and transformation and has served on the GCPL Board of Directors since 2011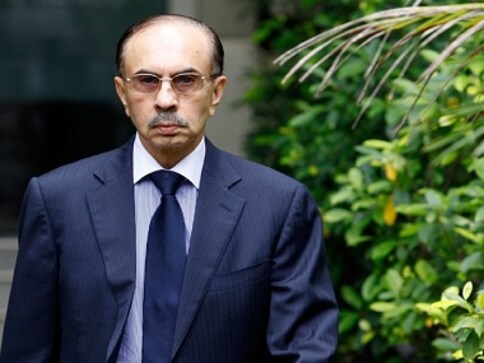 New Delhi: Veteran industrialist Adi Godrej on Tuesday handed over the baton of Godrej Group flagship firm Godrej Consumer Products to his daughter Nisaba, who at 39 years is among the youngest women to head a large-sized Indian firm.
Adi Godrej, 75, will become Chairman Emeritus after leading the company for 17 years as Nisaba, currently Executive  Director of the company, assumes the new role of Executive Chairperson on 10 May, 2017.
Nisaba is the second among three children of Adi Godrej.
Eldest daughter Tanya Dubash is Executive Director and Chief Brand Officer of the Godrej Group, while youngest son Pirojsha Godrej is the Executive Chairman of Godrej Properties.
Adi Godrej said he would continue to serve the GCPL Board.
Vivek Gambhir will continue as Managing Director and CEO, GCPL said in a statement.
"The foundations of GCPL are extremely strong. This is an opportune time to transition to a new Chairperson, who will lead the company in its next phase of growth," Adi Godrej said.
GCPL is the flagship firm of the diversified Godrej Group which has presence in consumer goods, real estate, appliances, and agriculture sectors, among others.
In the last decade, Nisaba has played key role in GCPL's strategy and transformation and has served on the GCPL Board of Directors since 2011.
She was the brain behind the company's Project Leapfrog initiated in 2007 under which GCPL accelerated domestic organic growth through innovation and consolidation and at the same time went global by investing in emerging markets outside of India.
During the period, GCPL's market capitalisation increased 20-fold from Rs 3,000 crore to Rs 60,000 crore.
Currently, almost half of the company's revenue comes from overseas markets.
In the fiscal ended 31 March, 2017, GCPL posted total income from operations of Rs 9,608.08 crore as compared to Rs 8,753.06 crore in 2015-16.
Nisaba has also been credited with institutionalising design-driven thinking in the company and she directly leads product development.
She has also been hands on in identifying and developing in-house talent for the group with an oversight of the Group HR function for Godrej Industries and associate companies.
Nisaba's previous assignments within the Godrej Group include successful turnaround of Godrej Agrovet and the creation of a group strategy function to oversee the groups portfolio.
A graduate from The Wharton School at the University of Pennsylvania and an MBA from Harvard Business School, Nisaba is married to Kalpesh Mehta, a real estate entrepreneur, and has a son.
Commenting on her elevation, she said her father's disciplined, results driven and humble approach will always be the core of the group's DNA.
Business
The book chronicles Adi's growing-up years, his university days at Boston and MIT and later on to his joining the family business at the age of 21 years and turning the company around.
Business
For many years, Nisaba Godrej worked behind the scenes to transform Godrej Consumer