Narendra Modi on 4-nation tour: India's economic relations with Germany, Russia, France, Spain in charts
India's economic relationship with the four European countries in six charts
Prime Minister Narendra Modi has embarked on a four-nation tour of Germany, Spain, Russia and France with the aim of boosting India's economic engagement with these nations and inviting more investments.
The prime minister's tour comes after he celebrated his three years in office with much fanfare last week. Despite the incidence of rising violence against minorities in the last few months, Modi has been able to ride high on a favourable political wave due to lack of a credible and strong opposition. The trend has been evident in the recent elections, where Modi's BJP party has been able to cash in on the failure of the opposition.
This indeed has given the prime minister more confidence and is likely to reflect in his current tour abroad. After all, foreign tours are all about showcasing the country's best prospects to prospective investors.
In the context of the prime minister's four nation tour, here is a look at India's trade relations with all the four countries he will be visiting.
With Germany, India has had robust trade relations. However, over the last six years, the total trade between the two nations has been on a decline. From a high $23.5 billion in 2011-12, the total trade has come down to $18.73 billion in 2016-17. India has a trade deficit with Germany. As trade is on a decline, the deficit too has declined from $7.6 billion to $4.2 billion over the last six years.
According to the India government, textiles, metal and metal products, electro-technology, leather and leather goods, food and beverages, machinery, pharmaceuticals, auto components, chemicals, gems and jewellery, and rubber products are the main exports to the country. The key items imported from there are machinery, electro-technology, metal and metal products, chemicals, auto components, measurement and control equipment, plastics, medical technology, pharmaceuticals, paper and printing materials.
With Russia too, India has a trade deficit. From 2011-12 until 2015-16, total trade between the countries had been on a decline. In 2016-17, there had been an increase to $7.5 billion. However, this is much lower than the $30 billion target set by the countries in December 2014. Major items of export from India to Russia are pharmaceuticals, tea, coffee and tobacco, nuclear reactors and boilers, machinery and mechanical appliances, organic chemicals, electrical machinery and equipment. Meanwhile, the key import items are pearls, precious and semi-precious stones, metals, nuclear power equipment, electrical machinery and equipment, mineral oil and products, iron and steels, optical, precision and surgical equipment.
With Spain, India has a trade surplus. The country is India's seventh largest trading partner in the European Union. The key export items to Spain from India are organic chemicals, textiles and garments, iron and steel products, automotive components, marine products and leather goods. Meanwhile, the imports are machines and mechanical appliances, vehicles and automobiles, plastic manufactures, electrical appliances, rubber and rubber products, olives/olive oil.
With France too, India has a trade surplus. The total trade between the countries has remained more or less steady. India's key export items to France are textile and textile articles; mineral fuels and oils; machinery and mechanical appliances, and electrical equipment; chemical and allied products; animal, vegetable and food products, vehicles and aircraft, footwear, metals and articles thereof, leather articles, gems and jewellery. India's imports from the country include machinery and mechanical appliances, electrical equipment, vehicles and aircraft; chemical and allied products, optical, photographic, cinematographic, measuring, checking, precision, medical or surgical instruments and apparatus; metals and related articles, plastics, rubber and related articles, and animal, vegetable and food products.
As of 2016-17, India's exports to these four countries accounted for 6.5 percent of the country's total exports - $18 billion. Meanwhile, the total imports from these countries at $23.62 billion accounted for 6.2 percent of total imports to India. The total trade ($41.62 billion) was 6.3 percent of India's total global trade and trade deficit stood at 5.3 percent.
Now comes the most important data: FDI flow. As per the data with Department of Industrial Policy and Promotion data, Germany is the seventh biggest FDI source for India. From April 2000 to March 2017, various German companies have invested about $9.7 billion in India, which is about 3 percent of total FDI flows the country has witnessed. France, with $5.72 billion, stands at 9th position; Spain ($2.42 billion) at 12th; and Russia ($1.2 billion) at 21st spot.
Find latest and upcoming tech gadgets online on Tech2 Gadgets. Get technology news, gadgets reviews & ratings. Popular gadgets including laptop, tablet and mobile specifications, features, prices, comparison.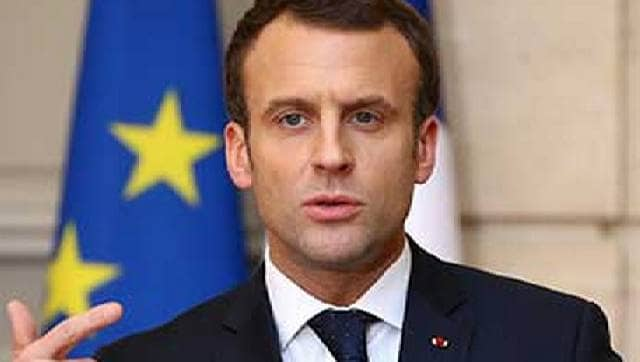 World
The measure from 9 pm to 6 am will come into effect from Saturday and last for at least six weeks, said the French president in a televised interview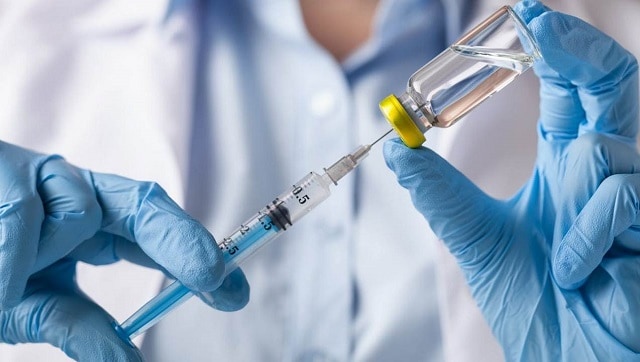 World
The WHO prequalification assesses the quality, safety and efficacy of medicines. Accelerated registration will make the Russian vaccine available globally in a shorter time frame than usual procedures, said an official statement.
Sports
Sports minister Roxana Maracineanu's announcement came just hours after French President Emmanuel Macron said a new coronavirus lockdown would be introduced until at least 1 December.