Mobile can help financial services brands to tap into $327 bn in sales by reducing media friction: Facebook Zero Friction Future Report
Credit cards are one of the fastest growing financial products with transactions expected to touch $143 billion by 2022, a growth of almost 20%.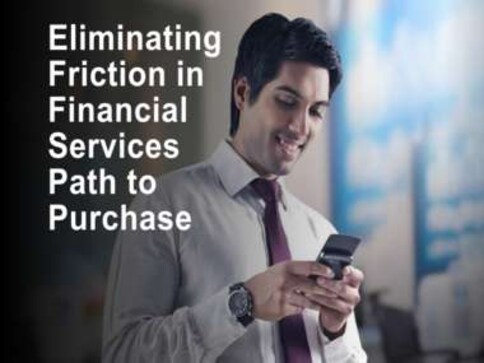 It's a great time to be in the financial sector in India. It is boom time thanks to key structural reforms and the sector is poised to take off. Digitisation and banking reforms are pushing Indians to adopt financial products at a much faster pace today. Indian customers are making a beeline for retail financial products: Credit cards, insurance and loans.
While purchasing financial products is a high involvement process, Indians have clarity on how they want their purchase journey to be. They want clear information on the products and a clear path to purchase. When either or both of these conditions are not met, the Indian customer drops off. This is called friction.
A report commissioned by Facebook, authored by KPMG and Nielsen, titled- 'Eliminating Friction in Financial Services Path to Purchase' covers credit cards, insurance and loans.
Swipe that Card
Credit cards are one of the fastest growing financial products with transactions expected to touch $143 billion by 2022, a growth of almost 20%. Almost 40% of respondents actively plan to buy a credit card. The problem: Only one out of every four people who start their purchase journey completes it. 11% of friction in the credit card purchase journey is caused by media.
Almost 80% of friction in the credit card journey occurs at the awareness and intent stages. Men face problems because they want prompt responses to their queries but rarely get any.
The report says that nearly 80% of credit card purchases in 2022 will be influenced by mobile if companies play their cards right. Mobile reduces purchase journey time by almost 22% in the credit card space. It also reduces cost acquisition per customer by 21% for companies.
If credit card brands can optimise mobile in their media mix, they can reduce friction by up to 3 percentage points and create a potential market of $38 billion. Coupled with an organic growth at $46 billion, the potential credit card market influenced by mobile is estimated at $84 billion in India by 2022.
Insuring India
Financial companies are leaning in heavy on the insurance front in India. Consumers are getting bombarded with ads selling them insurance.
While it improves awareness to some extent, sometimes one gets the feeling that it's just too pushy. While 50% of respondents decide to buy insurance, only 1 out of 5 people who think about buying insurance actually end up buying it. 37% of customers drop out of the insurance buying journey, and media accounts for nearly half of this friction.
The Zero Friction Future Report says mobile is going to play an important role in the insurance journey in the next five years. 80% of insurance purchases in 2022 are going to be influenced by mobile. Mobile will also reduce the purchase journey time wise by 17% in the insurance category.
Mobile, if used efficiently, has the potential to reduce friction by 5 percentage points each in the life insurance and other insurance journeys. This can translate into a potential premium income opportunity of $54 billion and $16 billion, respectively. Mobile will bring down the cost of customer acquisition by 30%. The total mobile-influenced opportunity will be around $200 billion in the insurance category.
Active Loan Selling
Indians are taking loans for all sorts of products: Phones, travel, shopping et al. Loans are a high involvement financial product in India.
More than 60% of friction occurs at the top of the funnel between the awareness and consideration stages, and media accounts for nearly 25% of the total friction, with more than 60 per cent of the media friction occurring at the awareness stage itself.
By 2022, mobile will influence 60% of personal loan purchases and 70% of other loan purchases. Mobile loan purchase journeys are around 8% shorter than traditional ones.
Mobile could help brands tap into a sales opportunity of $219 billion ($38 billion in personal loans and $181 billion in other loans), while bringing down customer acquisitions costs by 21% (personal loans) and 24% (other loans) respectively.
Every problem that customers face while purchasing financial products has multiple solutions in the digital world. For example, Women and men both have different ways of looking at credit cards. It's easy to create differentiated ads for each depending on their preferences. When prospects find it difficult to find information, mobile can use canvas ads and carousels to display detailed information.
When it comes to insurance women's choices are triggered by life events like childbirth. Women want experts to clearly explain what they are getting into. Mobile can help address this problem with customisations like a chatbot that can take numbers and have experts call back the customer.
Mobile has the ability to provide relevant, engaging content that can convert and convince more customers to complete their purchase journeys instead of dropping out. Finance brands have to realise that customers in this segment are no longer a homogenous lot with decisions being made by the head of the household. There are multiple people making money in the same household, and all of them have different financial goals. Mobile is the way forward to target and close them.
To read the full report, click here.
This is a partnered post. 
Opinion
The upcoming budget is an opportunity for the government to take further steps to support the growth of the industry and make electric vehicles more accessible to Indian consumers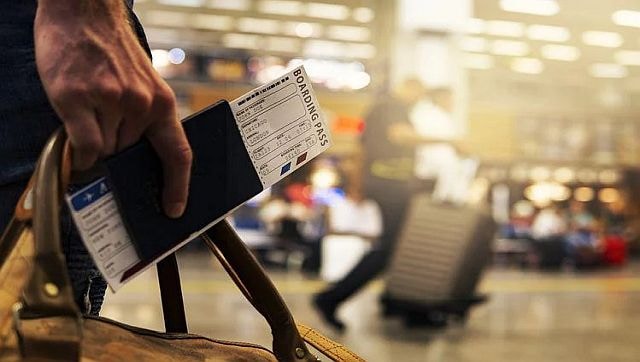 World
The United Nations may proclaim that 'everyone has the right to leave any country, including one's own, and to return to one's country,' but the fact is, not all passports are created equal or treated with equal respect
World
Meta Oversight Board made the recommendation based on Instagram's ban of two posts by a couple - a transgender and a non-binary - who posed topless but covered their nipples to enhance awareness around top surgery