Maharashtra govt's VAT hike on petrol: No efficiency in reducing expenses but spending binge continues
Despite successful attempts to shore up revenues, there has not been a single revenue-surplus budget in half a decade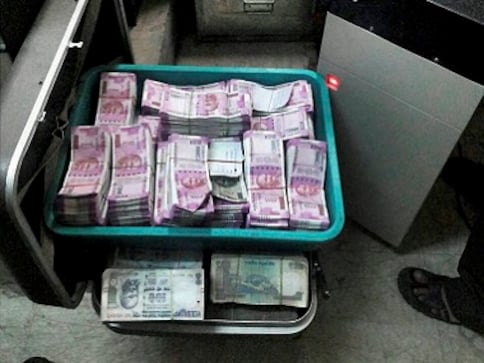 When Maharashtra government imposed Rs 3 additional VAT on every litre of petrol sold in the state, it was meant to raise funds for meeting drought contingency ahead in time, and god forbid, in the months after the current unusually hot summer. It can be explained away as foresight. Equally, as a penchant for taxation.
It makes petrol the most expensive in the country. The belief is the consumer would pay up without a grumble for drought relief is humanitarian. But it has to be remembered that this is not the first such hike, the last time being in 2015. It was for the residual fiscal starting October, but we don't know if it was rationalised as promised.
When a state is under fiscal stress because of a huge debt burden, it looks around for quick band-aid fixes without opting for optimal efficiency and leakages in the system. If you take a vote among tax-payers, even voters, and ask if the government made anything efficient to reduce its expenses, there may only be blank stares. For efficiency building is never a government intent.
Efficiency includes appropriation of funds only for productive purposes and cutting down slack in the system but Maharashtra is on a spending binge, no less. It has committed an estimated expenditure of Rs 425 crore one for Ambedkar, and another for a statue of Shivaji off the Mumbai's Marine Drive. Shivaji's statue would cost a lot more.
The lowest bid is higher than the cost of the project. If all goes as intended, the world's tallest statue will come up on the city's coastline by the end of 2020, but at an exorbitant cost. It would be Rs 3,826 crore in the first phase, higher by Rs 1,326 crore of the state's Rs 2,500 crore estimate.
This is not a critique of memorials for two undisputedly great personalities, who find a pre-eminent place in India's and Maharashtra's history but a question about priorities, about scheduling it when the coffers are comfortable. But politics is not rational but built on emotional platforms in India and therefore, these go ahead.
The additional Rs 3 VAT per litre now introduced in the state makes the fuel most expensive in Mumbai but it is not an impost to deter the use of motor vehicles. Parking fees and taxes are meant to be likely ways to deter vehicles cram the roads. Such a consideration has to be ruled out, because motor cars are on the roads because the public transport is grossly inadequate.
However, when a government is saddled with a debt burden, which as of end of last fiscal was Rs 3.71 lakh crore and likely to reach Rs 4.13 lakh crore this financial year, it would be unrealistic to expect them to withdraw imposts, as in this case to fight a likely drought later. Ballooning of debt is not a peculiarity of the present BJP-led Government now. When Manohar Joshi led the Sena-BJP government, it was about Rs 1.7 lakh crore.
Each successive governments have contributed with abandon to this piling up of debt. Despite successful attempts to shore up revenues, there has not been a single revenue-surplus budget in half a decade. That speaks for financial management, and the way funds meant to be deployed on Maharashtra's own Employment Guarantee Scheme (EGS) is spent is a standing testimony.
EGS has been a pioneer without a peer till the Mahatma Gandhi National Rural Employment Guarantee scheme came into being on Maharashtra's model. That scheme is funded by several levies – surcharges on a variety of items like petrol to land revenue and a profession tax itself – but its spending has been inversely proportional to the collections.
The accumulated surpluses in EGS is sufficient to wipe out any year's budgetary deficit but curiously enough those funds have been deployed for many other purposes. Not only that, the state has to match the funds collected from several surcharges, and by admission in Mumbai High Court during a PIL hearing, the state has admitted to their use for other purposes.
All these point to one single fact that governments do not opt for efficiency, elimination of leakages which is misspending or simple plain thieving in the common man's language or at least reduce it substantially. They find the raising of funds by newer taxes or increasing existing ones such as the Rs 3 per litre hike in VAT on petrol. Maharashtra Government is not alone in this kind of governance.
News & Analysis
If all cars on the road became powered by renewable electricity, almost one-fifth of emissions would be cut. It would also help to weather spikes in oil prices linked to war, and enjoy cleaner air and quieter cities
Opinion
Prime Minister Narendra Modi's recent visit to three European countries — Germany, Denmark and France — and participation in the Indo-Nordic Summit at Copenhagen have prompted much celebration and speculation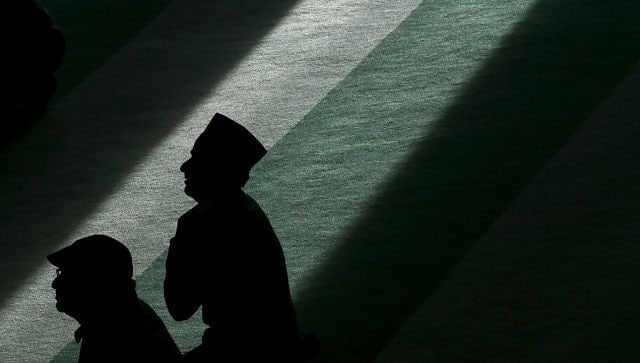 Opinion
We need to realise that religion is a map that helps bring us to the door of spirituality; we can either open the door or wander aimlessly looking for God