Maggi fiasco behind it now, Nestle India is making a strong comeback
Currently, Maggi noodles commands a market share of 60 percent, having regained most of its lost share during the ban days
Swiss parent controlled Nestle India, makers of Maggi noodles, has made a strong comeback to regain its lost ground--nearly two years after it was forced to withdraw its largest selling noodle brand from shops across the country following its failure to meet certain food safety standards.
The ban had resulted a steep fall in the company's market share,particularly in the noodles segment causing immense financial loss over the next few quarters. In fact, Nestle India's top boss and managing director Suresh Narayanan describes the period of ban as "clinically dead", as the company lost its dominant position in the country's noodles segment. The company once commanded a robust 75-80 percent market share during its strong growth phase, which had slipped to around 30 percent post the ban.
For Nestle parent, India contributed a mere 2 percent to its global revenue of 88.7 billion Swiss franc in 2015. The company improved its share to 35.2 percent in December, according to a Nestle India presentation made to financial analysts and institutional investors. In March 2016, it climbed to achieve a 51 percent market share, a Firstpost  report said in 2016.
After two years, Maggi noodles now commands a market share of 60 percent, having regained most of its lost share during the ban days.
The brand equity and customer trust has been built over generations and this has helped the brand bounce back after a near 'death' experience, Suresh Narayanan had said in an interview to Firstpost last year.In June 2015, FSSAI (Food Safety and Standards Authority of India) banned Maggi noodles in India following a Bombay High Court order, saying it was "unsafe and hazardous" for consumption after finding lead content beyond the permissible limit. After the five-month ban, in November last year, Nestle India relaunched Maggi noodles in the Indian market.
The company is not just relying on Maggi brand, although it still accounts for a major portion to its overall revenue. In the last few quarters, Nestle has launched several products like Greek yoghurt, kids breakfast cereal Nestle Ceregrow, health food drink Nestle A+ Pro-Grow, Nescafe RTD chilled Latte, everyday masala, Maggi Hot Heads, and variants of Maggi noodles.
Going forwards, the company plans to launch Nespresso (a coffee machine), Dolce Gusto (a coffee capsule system), besides products in pet care, healthcare and skincare. Despite the planned launches, Nestle parent sells just 20 brands in India as against its global bouquet of around 20,000 odd brands, a Mint report said.
The company wants to tap India's top 600 cities that will account for half of the consumption growth over the next 10 years or so.
"That's clearly an opportunity for a company like ours. With the increasing participation of more women in the workforce, the need of the hour is a marriage between nutrition, health and convenience. And, that is the area Nestle is looking at in terms of product innovation as we go forward," Mint report said quoting Narayanan.
Facing some stiff competition from other MNCs and the home-grown Patanjali that made a strong presence in just a year's time, Nestle wants to shift focus to health and nutrition products from the packaged food segment in the next one decade.
India
Communal tensions have long simmered in Bangladesh, whose constitution designates Islam as the state religion but also upholds the principle of secularism.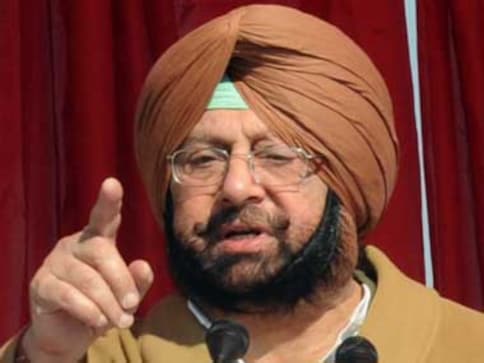 Politics
Amarinder, who was one of the Congress' powerful regional satraps, also said he had never experienced "this sort of interference ever as a chief minister"
India
The project aims to synchronise activities relating to infrastructure building in an area to help Central and state agencies, urban local bodies and the private sector effectively coordinate