Lessons from MakeMyTrip fiasco: Look before you tweet is the new business rule
As part of an organisation, an individual's public statement is perceived as part of the organisation
When MakeMyTrip's co-founder and former Chief Operating Officer (COO) Keyur Joshi tweeted that he was in favour of freedom of food and not in favour of the beef ban, wasn't Joshi aware of the consequences of the current mood in the country?
Was it recklessness or just a 'Trump' moment where he tweeted out his support for a cause without thinking of the repercussions as co-founder of the travel portal, Make My Trip?
The retaliation from Twitter was swift and acidic. More than Joshi, it was the travel portal MakeMyTrip that was targeted with a hashtag #boycottmakemytrip trending on Twitter.
Not surprisingly, Joshi's account has been deleted and later he tweeted out a series of unconditional apologies.
Make My Trip soon distanced itself with its co-founder and put out a tweet to that effect. Not that the critics were buying that either.
Mahesh Murthy, co-founder, Seedfund says that every company wanting to do business in India has to choose between being principled or pragmatic. "It's important to train your leaders - and all your folks who are active on social media - on what they should and should not say. And also on what you may likely do if they say something that they shouldn't." It is not just the new rules of doing business in India. It is the new rules that apply in much of the world, he says.
Notwithstanding Joshi's and MakeMyTrip's tweets, the fury against the portal and Joshi continued unabated on Twitter. Will MakeMyTrip's brand image be damaged by the personal comment of its co-founder? Santosh Desai, managing director and CEO, Future Brands, said: "There are consequences of making public statements. As part of an organisation, an individual's public statement is perceived as part of the organisation."
He cites the example of Anand Mahindra, chairman of Mahindra & Mahindra who is careful about his statements and what he tweets.
The incident brings to mind the controversy surrounding Snapdeal when its brand ambassador Bollywood actor Aamir Khan said at an event that his wife Kiran Rao had asked if they should move out of the country as she feared for the safety of their child in a climate of rising intolerance. The first to drop the actor was the tourism ministry from its signature campaign 'Incredible India'. A month later, Snapdeal chose not to renew Khan's contract as its brand ambassador.
However, the incident holds a mirror to the business environment in India. Though the PM has been forthcoming and has launched programmes to woo investors to come to India and participate in the Make in India programme, the reality is that there is a section among his ardent fans who is damaging that intent.
"Seen through a ground-up lens, it might be disappointing to some that doing business in India has come to this. But to any multinational or Indian business with ambition, it is no different from how it must behave in China - with deep respect to the ruling Politburo and their decisions, or in Russia - where it has no option other than to be openly pro-Putin, or in the Arab world, where the business and its employees have to be deeply deferential not only to the rulers but also to the religion there," says Murthy.
The issue is that any personal remark blowing up in the face of the company when it is has nothing to do with the employee or the brand ambassador or anyone linked to the company is slowly becoming a norm in the country. "The thinking here is pragmatic: that it's more important to live and fight another day than to die today. This is especially true in companies like MakeMyTrip which are publicly listed and have significant Chinese ownership. Chinese firms perhaps understand better than most the need to be deeply supportive of local governments wherever they are," says Murthy.
Some companies who were caught in similar situations in other countries chose to leave that country than do business there. Murthy cites the examples of Google which chose to leave China because it didn't agree to modify search results - and this helped Baidu grow to a market cap of $65 billion - much of that could have gone to Google instead if it was cooperative with the Chinese government. As they say a principle is a principle only if it costs you money. And it can be costly having principles, he says.
Sometimes the effect is positive like in the case of Google. Its employees in their personal capacities played a part in toppling dictatorships in Egypt and elsewhere during Arab Spring. "In those cases Google was clear to differentiate between its official stand and the personal views of their employees. That stand hasn't impacted Google in those territories," points out Murthy.
India is now merely another of the countries on the list where you cannot offend some, so to say, sacred cows, says Murthy. "It's not the first, and it won't be the last. Is this ideal? Probably not. Is this pragmatic? Quite likely yes."
As an ordinary citizen, Joshi would have been battered for this remark by trolls. As a co-founder of an established travel portal, the backlash was vitriolic.
One of the Modi government's poll promises was jobs. In one of his poll campaigns, Modi has said his party would create one crore jobs. But with the angry trolls boycotting companies and uninstalling apps, the bridge between getting a job and being jobless is too far to cross.
Subscribe to Moneycontrol Pro at ₹499 for the first year. Use code PRO499. Limited period offer. *T&C apply
Entertainment
Ravi Kishan shares he had to read many of Osho's books to prepare for the film, directed by Ritesh S Kumar.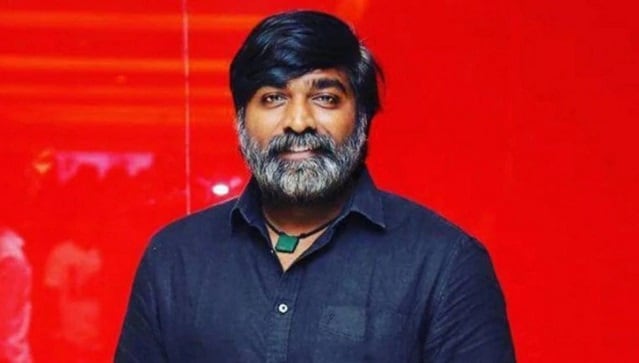 Entertainment
Vijay Sethupathi said that he had several Telugu projects in the production stage after the lockdown lifted and could not accommodate Laal Singh Chaddha's schedule