Kotak Mahindra Bank's zero-balance strategy is all about data science. Because smart is the new big
Banking has come a long way but the current inflection is a grand shift from finance to technology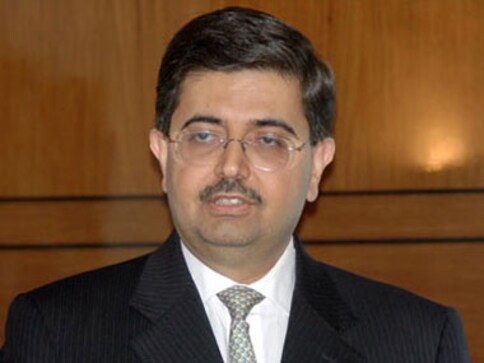 Uday Kotak's bold announcement on Wednesday to launch zero-balance services from Kotak Mahindra Bank's app to double its customer base in 18 months signals a point of inflection in Indian banking. And the reason for the "transformative services" he is talking about can be explained in two words: data science. Or big data, if you will.
What is at stake, as we can see from Reliance Jio's jump into the telecom market last year, is a bottom-of-the-pyramid opportunity in an expanding economy of 1.2 billion people. Today's cellphone holder is tomorrow's home loan or personal loan borrower, who can be offered loans or talked into an investment literally in a few seconds. What web companies like Bankbazaar.com are now offering on a limited scale will in future be on steroids. Uday Kotak is trying to leapfrog into this age.
He has Reliance Jio and the payments bank that Reliance is building with the State Bank of India at the back of his mind. Kotak Mahindra itself is partnering Airtel in a JV for a payments bank. What Kotak can do now is to use Airtel's reach to build not only payments bank customers but potentially draw them into conventional banking services.
Here is the inside story. There was a time when banking meant profits gained from "spread" -- the difference between the price of loans called the lending rate and the cost of borrowing rates called deposit rate. Banking has come a long way since then with various forms of credits and fees for services rendered but the current inflection is a grand shift from finance to technology. In the emerging future will talk to you like relationship managers and algorithms will size you up the way intuitive managers did before deciding whether you are worth lending money to or not.
The news conference addressed by Kotak was something like an anti-climax for those expecting a takeover attempt to gobble up Axis Bank or some non-banking finance company (NBFC) or an attempt to raise a huge amount of borrowings to enable such takeovers. But look at this way, banking is in more ways than one resembling your smartphone: size is not everything. Smart is the new big. The managing director of Kotak Mahindra Bank is clearly recognising it.
So who is the competitor? Old world thinking would suggest that Kotak will want to match up to ICICI Bank or State Bank of India in size. The new thinking would be that the competitor could be PayTM or MobiKwik at one level and big banks at another level. Think of the prospects of 100 million customers that Reliance Jio already has built up in a short time overnight becoming payments bank customers. And think how "data" rather than deposits becoming a leveraged commodity.
Banking profits are often about not about how much money a borrower has but how trustworthy she is in giving cash flows back to the banks at attractive interest rates. Technology has been playing a role in this for decades now, with pioneering companies such as GE Capital slicing and dicing consumer data to decide who is worth lending to or who is worth chasing to offer a loan to.
Remember CIBIL score? That is to a borrower what a GMAT ranking is to a student seeking admission to an MBA course in the US. What new data science will offer to banks or payment banks or e-commerce companies is increasing intelligence on buying, lifestyle and repayment habits of customers. As profitability shifts from "How safe is the bank's money" to "How cool is the borrower" banks will rely more on how much they know about a customer than how much she has right away in bank balance. That entails a shift in strategy of the kind Kotak announced on Wednesday.
(The author is a senior journalist. He tweets as @madversity)
Disclosure: Reliance Jio is owned by Reliance Industries, who also owns Network18, the publisher of Firstpost
also read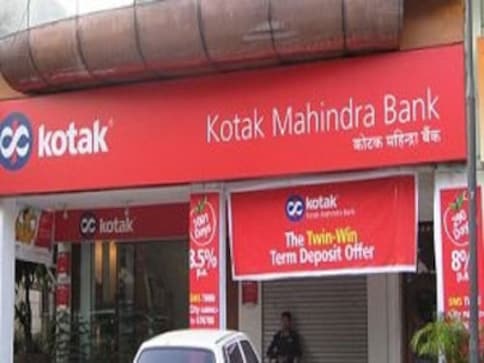 Business
At the end of trade on the BSE, Kotak Mahindra Bank's market capitalisation stood at Rs 2,22,656.33 crore, while that of auto major Maruti Suzuki India was at Rs 2,21,486.61 crore.
Business
At a time when the accent is on digitisation of payments that is impossible without banking support, the regressive moves of these banking biggies would have the effect of repelling people from the banking habit and retreat to the old habit of piling up cash and paying in cash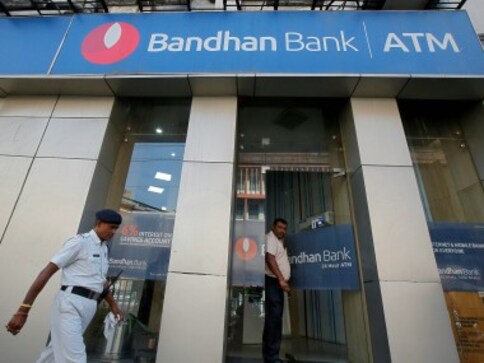 Business
ICICI Bank, Housing Development Finance Corp Ltd, Axis Bank and Kotak Mahindra Bank too on Friday said they will join the SBI-led consortium and invest in Yes Bank.