It's not the IITs, but the IIMs that need re-invention
Neither the IITs nor the IIMs were set up to do research or develop intellectual property. But while the IITs still deliver high quality engineers, it is not so clear that the IIMs are delivering great managers
The debate over whether our IITs and IIMs are world class has been joined by many. The problem is that everyone has got the criticism partly right, but by lumping the IITs and IIMs together, they have confused the issue and compared apples with oranges. The two are different institutions meant to produce quite different results.
Jairam Ramesh says that our IITs and IIMs are good only because of the quality of students getting in, and not the faculty. He also points to the low value attached to research - a key component in any world class educational institution. The first part of the sentence is true; it is the students that make the IITs and IIMs world class. The faculty quality is variable, and their research is sub-standard.
But the key question is why. Why is the faculty quality variable and the research eminently forgettable?
The answer is relatively poor pay, lack of autonomy, and lack of clear goalposts.
Neither the IITs nor the IIMs were intended to deliver cutting-edge research and intellectual property. The former were meant to produce high-quality engineers to man the "temples of modern India," according to Nehru's vision. The latter were meant to provide managers and administrators to run India's public and private corporations. R Krishna Kumar, a professor at IIT, Madras, says the IITs were not set up for research, as Indian industry was more keen on foreign technology in the 1960s, and even till the economy was opened up in the 1990s.
Over time, what has really happened is that the IITs continue to produce great engineers, but the IIMs have become factories for churning out high-cost recruits who know a lot about management functions but very little about the art of managing. If today IIT engineers think they must also get into the IIMs, it is because they want to enhance their pay-packets, not because they want to become better managers.
Unlike the IITs, which focus on technical knowledge, the IIMs have made the mistake of taking in freshers who have no idea what it means to work in a company, or in teams or how to lead people. They are the best of the brightest, but they may not often be managerial material at all.
Reason: management is about people, about attitude, about leadership, about finding a path through uncharted territory. These things cannot be taught in a classroom without real-life experience in managing.
While it would be wrong to state that the IIM faculty and courses add no value, Jairam Ramesh is right when he says most of the value comes from the quality of the students entering their portals. Put a bunch of highly intelligent people in the same environment, and you will probably get a good, recruitable bunch anyway.
Companies that would be willing to invest six months in orienting these students will probably get them cheaper and in a more humble state if they directly recruited the CAT exam toppers.
The fact that the IIMs are not about the practice of management becomes apparent from the CAT exam itself. Students are chosen for their IQ and verbal knowledge, not emotional quotient and people management skills. It's like asking a doctor to do his course by reading books instead of doing a long stint in hospital. Just like medical courses are organised around hospitals, management courses ought to be focused around real businesses.
The IIMs became a brand among recruiters largely because companies have been too lazy to invest in developing managers themselves. Since recruiting from the IIMs has become a matter of honour and statement of corporate virility, IIMs have, over time, become an accidental brand among both recruiters and students.
The problem, of course, is not confined to the IIMs. It may be true for all B-schools that recruit freshers or people with low work experience. The best critique on this comes from Henry Mintzberg, an academic who is currently Cleghorn Professor of Management Studies at the Desautels Faculty of Management at McGill University in Montreal.
Mintzberg's book, Managers, Not MBAs, is probably the ultimate critique of B-schooling as it is practiced in most countries. He believes that B-schools have become too focused on teaching students about the functions of business rather than really managing a business.
He says in a key chapter of the book: "It is time to recognise conventional MBA programs for what they are - or else to close them down. They are specialised training in the functions of business, not general educating in the practice of managing. Using the classroom to help develop people already practicing management is a fine idea, but pretending to create managers out of people who have never managed is a sham. It is time that our business schools gave proper attention to management."
This criticism is most valid for our IIMs, which actually do a better job with their executive MBA programmes for practicing managers than their flagship courses for greenhorns. Maybe, the XMBA programmes are what they should be focusing on. But then, how will the IIMs give up what people think they do best?
Find latest and upcoming tech gadgets online on Tech2 Gadgets. Get technology news, gadgets reviews & ratings. Popular gadgets including laptop, tablet and mobile specifications, features, prices, comparison.
India
GATE 2021 will be held in computer based mode and will be conducted for 27 subjects. Syllabi of all subjects have been revised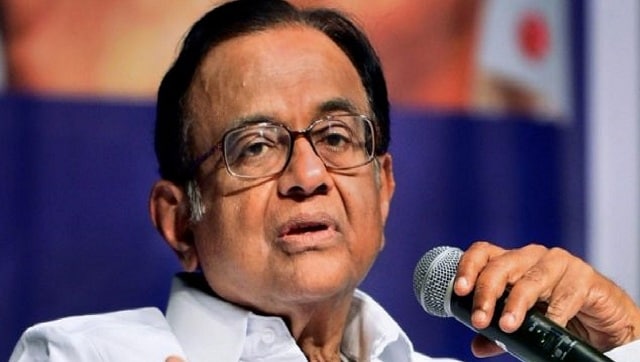 India
The Congress managed to win only 19 of the 70 seats it had contested, down from its previous tally of 27 seats out of the 41 seats it had fought in the 2015 Assembly elections