IT layoffs: NITI Aayog's Arvind Panagariya dismisses fears, says world in grip of 'robophobia'
Anomalies in employment data should get addressed with the just-launched NSSO survey, Panagariya said
New Delhi: The government believes that a heated debate over jobless growth in India, one of the world's fastest growing economies with a dismal record of job creation - is misplaced in the absence of credible data. For some time now, various senior government functionaries have tried to turn the narrative from 'jobless growth' to 'data paucity', to underline the point that in the absence of real data, such a claim cannot be meaningful. Never mind the disastrous anecdotal fallout of the demonetisation exercise in the informal sector or the numbers being churned out each quarter by the government's own Labour Bureau which also show a steep decline in job creation.
The NITI Aayog Vice Chairman, Arvind Panagariya, today not only re-emphasised the lack of credible data to debunk the jobless growth theories, he also sought to dismiss fears of large scale future job losses in the IT sector. Even future job losses due to increasing automation were dismissed by him as he wryly observed that the world was in the grip of 'robophobia' when commercial applications of automation and the cost of replacing humans with robots were still being studied.!
"I have seen statements from Nasscom which say that in the last three years, the Indian IT sector has in fact added six lakh jobs. And Nasscom estimates that 25-30 lakh new jobs will be created in the next eight years. Fears of automation eating up jobs are exaggerated," Panagariya said.
His solution is to devise policies which encourage labour intensive industries to grow across the country. "Look at self driven cars. Though they have been around for 7-8 years, no country has fully adopted these...commercial application of automation will take long. We have 10-15 years with us in which to develop more and more labour intensive industries to tackle the jobs issue".
Panagariya also said that to tackle the paucity of reliable jobs data, the National Sample Survey Organisation (NSSO) has already begun collecting data for the first ever annual household employment survey. This survey will measure rural plus urban employment per household across the country on an annual basis besides also generating data on quarterly urban employment.
Anywhere between 10-15 lakh youth enter the workforce in India every month. Earlier too, NITI has rubbished claims of India powering ahead jobless, saying unemployment rate has been constant between 5-8 percent under the strictest definition of the term. And in its three-year draft action agenda released recently, NITI has shifted gears, talking of under-employment, low productivity and low wages, instead of suggesting ways to generate more employment.
Besides, NITI itself used old data to make assertions against the jobless growth charge in its draft action agenda. It quotes figures for unemployment from the six year old NSSO survey of 2011-12 and for services sector, it goes back further – by a decade – using the 2006-07 NSSO survey of service firms to point out that those who are already employed are under-paid as they are engaged in low productivity jobs.
As per the Labour Bureau data, in the nine months till December 2016, only 2.31 lakh new jobs were created across eight labour intensive sectors. This averages to 0.26 lakh new jobs a month (against at least 10 lakh needed), not even a 1000 jobs a day, or just about 840 new jobs on an average each day of the nine months under review.
And 1.32 lakh new jobs were added in the October-December period of 2016, far more than the 32,000 added in the immediate previous quarter and 77,000 in the April-June quarter of 2016. As per the Bureau's previous surveys, no new jobs were created but there was actually a decline of 20,000 jobs in the December quarter of 2015. The September quarter of the same year had added 1.34 lakh new jobs across the same eight sectors and was still the slowest quarter in the previous six years (barring 2012 where quarter wise data was not available). So total number of new jobs created across the eight sectors between January-December 2015 stood at just 1.35 lakh, making this the slowest pace of new jobs being created since 2009.
Talking about the inadequacy of employment data today, Panagariya went on to say that:
1) The quarterly survey of Labour Bureau only tracks firms which employ 10 or more workers across just eight sectors – which means it tracks only about three crore workers when just the agriculture sector in India employs about 47 crore workers. Inference: this set of data is not adequate to make country wide predictions
2) This survey was even less useful earlier, since till December 2015 it only tracked employment across 11 states
3) It is a non-random survey, which means there are "serious" problems with its multipliers. It should be a random survey
All of these anomalies should get addressed with the just-launched NSSO survey, Panagariya said.
Meanwhile, in the draft action agenda, NITI has suggested enhancing Indian manufacturing to globally competitive levels so that India gets a larger share of the global export basket, ahead of competitors like China and therefore also gets the jobs going China's way. It says companies that create 10,000 jobs within three years of setting up should be given a corporate tax holiday for five years. More importantly, the plan also says we need to improve on product quality in, say, merchandise to be able to wrench a larger share of the global merchandise export basket, pushing China back. India needs a comprehensive strategy for fostering large, labour intensive export firms to take advantage of the export market and improve the quality of jobs.
Other suggestions include setting up coastal employment zones like China and faster labour reforms.
Some labour intensive sectors have been dealt with in detail by NITI, with specific suggestions on how to raise productivity, create more jobs and enable workers to earn more. India's poor track record in the apparel exports area has come in for criticism, with NITI suggesting that India should seize the opportunity provided by rising wages in competing apparel exporting countries to get a larger share of the global export pie. Another important suggestion by NITI is extending fixed-term employment to all sectors. Currently, fixed-term employment had been announced by the government in apparel manufacturing only, as part of the Rs 6,000-crore textile package announced last year.
Find latest and upcoming tech gadgets online on Tech2 Gadgets. Get technology news, gadgets reviews & ratings. Popular gadgets including laptop, tablet and mobile specifications, features, prices, comparison.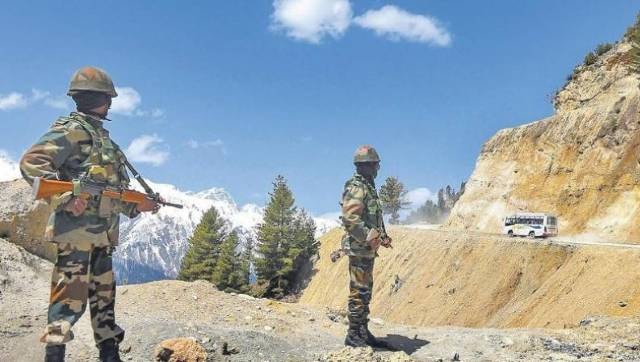 India
MEA Spokesperson Anurag Srivastava said disengagement would require mutually agreed "reciprocal actions", and the way ahead will be to refrain from making any attempts to unilaterally change the status quo at the LAC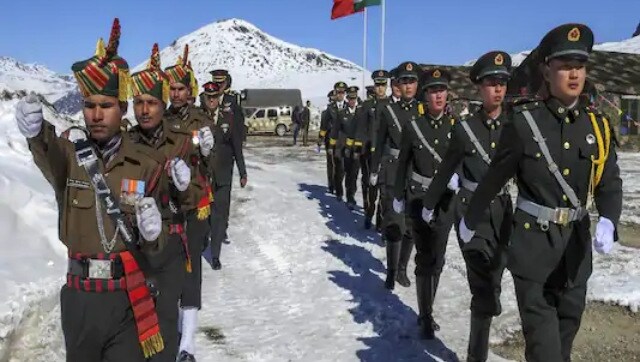 India
MEA spokesperson Anurag Srivastava said both sides should refrain from taking any actions that may lead to an escalation in the situation, and focus on easing tensions in the friction areas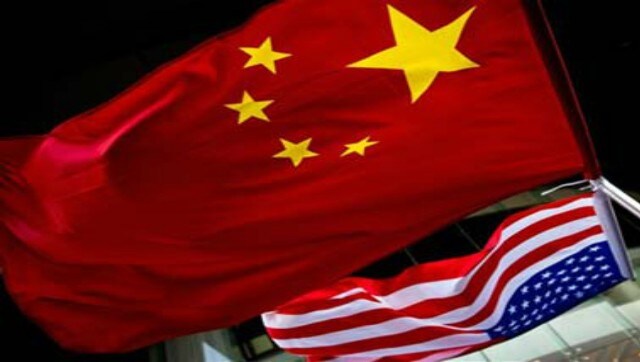 World
The 73-year-old, appointed by Donald Trump in 2017, confirmed his decision in a phone call with the president last week