IT layoffs: Do startups offer a ray of hope to those retrenched? Not really; here's why
The truth is there are not many avenues open that can cushion the layoffs in such a massive scale. Would startups -- termed job creators -- be able to take back some of the available talent in the IT sector?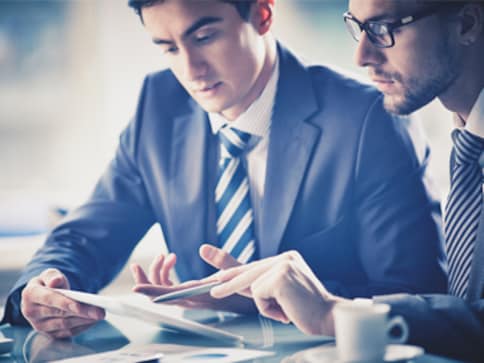 With fears of massive layoffs in the IT sector heightening, professionals in major companies are in a mad scramble to find out avenues that would give them employment.
The once sunrise IT sector is seen cutting between 1.75 lakh and 2 lakh jobs per year in the next three years, according to an estimate by Kris Lakshmikanth, Founder-Chairman and Managing Director of the Bengaluru-based Head Hunters India, a CXO placement firm.
The truth is, there are not many avenues open that can cushion the layoffs in the sector in such a massive scale. Would startups -- termed job creators -- be able to take back some of the available talent in the IT sector?
For one, it has to be remembered that startups are themselves in a difficult situation, given the funding crunch that the sector has been witnessing over the last year or so. There has also been a view that the government's much-hyped programmes such as Start Up India Stand Up India, Make in India, Skill India., etc., have done very little to help entrepreneurs.
But the sector, if it could absorb some of the laid-off employees from the IT sector, would be able to use the talent and experience.
Flexing It (www.flexingit.com), a curated platform that connects organisations to consultants, project-based resources and freelancers for assignments ranging from a few days to few months, has seen a spike in interest from the IT/tech space. The average monthly sign-ups of consultants from IT/tech have gone up 35-40 percent over April-May compared to previous months. Over the same period, demand for consultants/project based resources has grown by approximately 15-20 percent, said Chandrika Pasricha, Founder and CEO.
The numbers of IT employees being laid-off are no match for the number of startups in the country, points out Vishwas Mudagal, CEO and Co-Founder at GoodWorkLabs and GoodWork Coworks. But surely some of them could be absorbed by the nascent industry. "Startups are very picky and choosy about the talent they hire.They want smart people who can pick up things easily, and are multi-skilled besides having the capability to lead the teams," says Mudagal.
The startup sector is itself going through a churn with restricted funding, many of them shutting down and a few being acquired and merged with others.
Startups are different and only a few among them raise funds, says B S Murthy, CEO, Human Capital, a Bangalore-based CXO-level recruitment firm. "Most startups in the country are people entities. Without funds, the startups cannot afford talent. Around 70 percent of startups are in the experimental stage and are still looking at proof of concept." Murthy also feels that startups don't have the money to hire industry talent like the tech industry has now thrown up.
Redundant or in-demand skills?
The reasons touted for layoffs in the IT sector by and large is that the skills required for the rapidly changing technology landscape is found wanting in its existing workforce. Not only that, many of the existing functions are being rendered obsolete following the emergence of robotics, Big Data and Artificial Intelligence. A McKinsey & Company report has said nearly half of the workforce in the IT service firms will be 'irrelevant' over the next 3-4 years.
For instance, there are no demand for any jobs that are repetitive and routine. Once employing a number of project managers, that job role is almost dwindling to a few. According to The Global Talent Competitiveness Index – Talent and Technology by Adecco group, Insead and Human Capital Leadership Institute, the combination of big data, cloud computing and IoT is enabling increasingly autonomous and intelligent machines that do a better job than humans in an expanding variety of jobs.
The survey says that even some of the high-level tasks performed by C-suite executives—notably activities such as analysing reports and data to operational decisions could be automated.
One of the ways for the sector to cut down on expenditure is to outsource routine tasks on the value chain as the impact of automation could be higher.
However, McKinsey estimates that the IT firms will have to retrain over more than half of its workforce to the tune of 50 to 60 percent. That depends on the skills the IT professionals have, says Sanchit Vir Gogia, CEO and chief analyst, Greyhound Research.
"The fact that the IT professionals are being laid-off means that the skills they possess are getting obsolete. The startup sector is not about affordability but about changing mindsets and the ability of unlearning what one has learnt in the past. Startups are constantly upgrading technology and I wonder how many of the laid-off employees from the tech sector can be employed here," Gogia said.
Sairee Chahal, CEO and Founder of Sheroes.in, a website that focuses on women and the career space, concurs with Gogia. "IT firms are 'giant factories' and expectations are different. Startups are agile and the mindset is very destructive. There is no hierarchy here unlike in the tech sector. What is important is to get down and get one's hands dirty, take quick decisions and execute them fast. I doubt techies laid-off from the sector would be prepared to adapt quickly to the startup sector," said Chahal.
There's hope
Not all is lost though. Pasricha strikes a positive tone saying that some tech employees can be hired by the startup sector on a part-time basis. At Flexing It, Pasricha has found that there is increasing demand for part-time Chief Technology Officers (CTOs) in startups, who can get products up and running. Also, project-based/part-time CTOs who can manage teams of coders and those with specific skills in certain areas to help scale, can also come in handy.
Techies can find takers in small and medium-sized firms (SMEs) to help put IT systems in place, drive and support implementation of key technologies such as ERP, CRM, etc. Large companies also hire techies for their deep functional knowledge like business intelligence to help drive IT initiatives, give advice on how to transform to the digital space, project-based product and program managers to drive specific initiatives.
"We are seeing demand for very specific skills such as business intelligence, IoT (Internet of Things), security, RPA (Robotics Process Automation), Smart Cities but also for more mainstream IT skills such as technology product management, large project management/PMO, implementation of systems, as IT heads/CTOs for team and functional management and as business analysts," said Pasricha.
The general consensus is that startups would be very reluctant to hire IT techies as they would not be able to match their salaries. Besides, expectations at work would be much more. Technology that the nascent sector is using is in step with what the industry demands which the laid-off techies are not skilled at.
Rajesh Khanchandani, Head - Marketing, Digital & Business Development at Bijlipay, a payment solutions firm, said that just as the Indian IT industry is going toward a rapid automation transformation, start-ups (successful ones) in most sectors are going towards the consolidation phase and it will be difficult for them to act as a cushion.
Find latest and upcoming tech gadgets online on Tech2 Gadgets. Get technology news, gadgets reviews & ratings. Popular gadgets including laptop, tablet and mobile specifications, features, prices, comparison.