Islamic Banking: Is the govt warming up to vast investment opportunity in Shara'i bonds?
Under the present Regulations of the RBI Act interest has to be paid on bank deposits, but to permit interest-free banking the Central Bank has to amend the regulations
Interest-free banking is a concept in itself, practiced in several countries including secular countries such as Hong Kong, UK, and the US, in South East Asian countries like Malaysia, Indonesia and Singapore and in our neighboring Islamic countries Bangladesh and Pakistan. In India there are wealthier sections of Muslims in Maharashtra, Gujarat and Kerala and to a smaller extent in Tamil Nadu, who would like to offer an interest-free loan also called as Sharia banking. This type of banking is compliant to their reading of scripture since their religious belief says demanding or accepting interest on money lent is in violation of their faith. But the usage of the facility of interest-free banking world wide is by no means confined to any religious community.
Under the present Regulations of the RBI Act interest has to be paid on bank deposits, but to permit interest-free banking the Central Bank has to amend the regulations. Professor Imtiaz, a reputed social scientist whose articles are being published in the RBI journal, has from his research come to the conclusion that unclaimed interest deposits amounting to about Rs 4,800 crore are lying in the Indian banking system. This however could not be corroborated despite invoking the Right to Information. Imtiaz stated that such unclaimed interest is lying with three banks; Corporation Bank, Canara Bank and State Bank of India. .
There has been two issues at the heart of the discussion on 'Islamic' banking: 1) whether interest-free banking as a concept can be included in our banking system, and in case this was not possible, then 2) can the Department determine the quantum of such money so that concurrence could be sought from depositors for utilising such amount for the benefit of socially and economically backward sections of the community.
Since core banking systems are in place the interest accruing in each of the deposits is automatically credited to the account of the individual or corporate deposit holder at periodic intervals of three to six months by the banks. There is no money lying with RBI as accumulated interest or as unclaimed interest. The money lying in the non-operative accounts for more than 10 years is set aside in a central pool with individual banks.
In case the depositor or his legal heir claims this amount this is returned with interest. The banking division of the Ministry of Finance has considered an amendment to the banking regulation so that this central pool of non-operative accounts could be used for social betterment like education or for generating awareness of the banking system. There have been suggestions from several Muslims that this money could be used to subsidise Haj flights, a cost indirectly borne by the government, which according to some Islamic scholars is an un-Islamic practice.
If the regulations are to be amended to allow for banking without interest, then the question would arise on how to sustain the financial viability of banking, a concept that stems from the mediaeval practice of usury. A client might avail credit from an interest-free lending bank by recourse to ijara amounting to a transfer of asset to the bank, which then pays an amount as fixed rental. Through the murabaha the bank might purchase the asset at market price and sell it back to the client at a mutually agreed price to be paid for in instalments. A third alternative is musharaka, a joint investment of bank and client with both sharing in the profit on agreed terms. Similarly, savings bank accounts allow for usage by banks with clients sharing in the bank's returns. It means Sharai banking is a business partnership between bank and client.
Led by Dr Abdur Raqeeb, General Secretary of the Mumbai-based National Committee on Islamic Banking has been actively campaigning to allow this form of banking. Dr Raqeeb had made presentations to Secretary of the Department of Banking, and appreciated the responses received. The department has also received a proposal from the National Commission for Minorities, referring to Deputy Governor of the RBI, Anand Sinha, who headed a committee that had examined the issue, for a re-look. The banking division saw two possibilities: - 1) Some nationalised banks could be allowed to open interest-free deposits and (2) they could also allow non-banking financial companies (NBFCs) to operate such accounts.
The RBI, on the other hand had two main concerns requiring address: (i) how to meet the operating/administrative cost of 2-3 percent and (ii) how to protect the interest of a depositor in case the bank fails.
Interest-free banking is in fact a viable system for incorporating into a banking structure, which will also address the long-standing concerns of the business section of a minority community. The Prime Minister's visit to Saudi Arabia on 2 April, 2016, is clear indication of the road embarked upon in this direction, which has the potential to open India to the vast investment opportunity in Shara'i bonds, which are the preferred form of banking through the Middle East.
It is in this context that the RBI has moved "a few simple products which are similar to conventional banking products that could be considered for introduction through Islamic window of commercial banks" with the objective that this will be a step towards introduction of a regular Islamic banking facility in India.
Find latest and upcoming tech gadgets online on Tech2 Gadgets. Get technology news, gadgets reviews & ratings. Popular gadgets including laptop, tablet and mobile specifications, features, prices, comparison.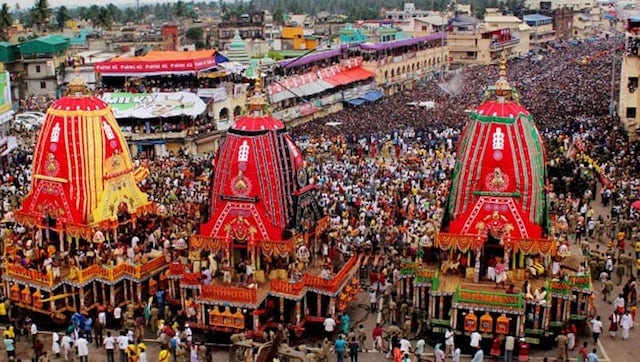 India
Coronavirus Outbreak LIVE Updates: Tamil Nadu reported 2,710 new COVID-19 cases and 37 deaths, taking the total number of cases to 62,087 and death toll to 794. Number of active cases stands at 27,178.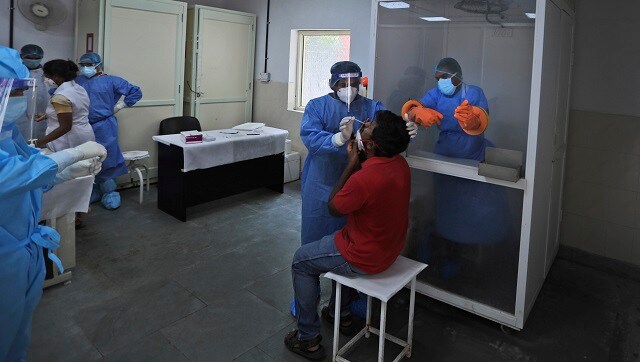 India
Coronavirus Updates:Students will be promoted to the next class without any examination but a decision on determination of marks will be taken in the next few days, said Technical Education Minister Subhash Garg
India
Narendra Modi reached Ladakh early in the morning and is being given a joint briefing by the Indian Army, Indian Air Force and the Indo-Tibetan Border Police (ITBP) at one of the forward locations in Nimu