Infosys Vishal Sikka's salary down at $6.7 mn: It's a win for Narayana Murthy's compassionate capitalism
Not only has more than half of Vishal Sikka's variable pay been docked for 2016-17, Infosys also announced a new co-chairman
New Delhi: Round one has clearly gone to N R Narayanamurthy in his dispute with Infosys top brass higher compensation and the conduct of the company's board. Not only has more than half of CEO Vishal Sikka's variable pay been docked for 2016-17, the company has also announced a new co-chairman – the second thing Murthy had been driving at. Murthy has been vocal recently about high executive salaries and annual increments at the company he co-founded and later walked away from, saying there should be some parity between what the lowest paid employee earns and what the top honcho takes home. He has alluded to 'compassionate' capitalism, besides raising doubts about the corporate governance practices being followed at Infy. After yesterday's FY17 results came in, it is clear Murthy has won first round with Sikka's take-home dropping drastically.
Worse-than-expected performance of Infosys is being given out as the reason for Sikka to be paid less than half the variable pay he was promised at the beginning of FY17.
This piece says Sikka's variable was cut by 54 percent and he took home only $3.68 million of his target variable compensation of $8 million for 2016-17. In addition, Sikka is entitled to fixed compensation of $3 million. So his total take home for the year is $6.68 million against the total $11 million. And hold your breath: this was even lower than the $7.45 million that Sikka drew in 2015-16.
Variable pay is, by its very definition, linked to performance of the individual and here, if Sikka has had the "courage" to accept that performance was not up to the mark, full marks to him. Even if he has been guided, in part, by the strong disapproval shown publicly by Murthy earlier about hefty pay packets, in the end only better sense has prevailed.
Now, for the next level of sensible decision making. Perhaps Sikka would like to apply his mind to Murthy's pet peeve: compassionate capitalism . This is the term Murthy earlier used to express his displeasure at unbelievable salary packages of the Infosys top brass and the term he has been using to urge them to benchmark their take-home figures with other employees at the IT giant.
Chairman R Seshasayee, who has in the past shown his displeasure at Murthy airing his grievances in public as well as on the executive salary issue, said in the story quoted earlier that he had not come across any other company where compensation was linked to targets. "And Vishal, to his eternal credit, said since he has articulated the target ($20 billion by 2020-21), he would like to hold himself accountable to this vision. It is not often that people would have that kind of courage."
But even this target may appear a little tough to achieve at this point.
This piece quotes Sikka saying the target of $20 billion revenue with margins of 30 percent and employee productivity of $80,000 was difficult to achieve by 2020. "It is increasingly difficult to achieve," he said, arguing the business environment had become worse in the last two years not just for Infosys but across the industry.
And this one says Sikka has alluded to Murthy's public admonitions and hinted at these being the reason for Infosys' lukewarm performance in the fourth quarter of last fiscal. "Besides, it is clear that the days of outperformance (in FY16) are a thing of the past. Among other things, Sikka said 'distractions' affected performance in the March quarter. Presumably, the reference was to the run-in the management has had with some of the company's founders lately, and the massive media coverage on the spat. The announcement that the company's board has appointed independent director, Ravi Venkatesan, as co-chairman has given rise to concerns that these distractions may be around for some more time."
Sikka's point about business environment worsening and the possibility of Infosys not meeting its own targets for 2020 anyway vindicated the concerns of Murthy, who had questioned the ability of the company to meet its targets besides criticising hefty pay hikes. He had also said: "Finally, given the current poor governance standards at Infosys, let us also remember that these targets for variable pay may not be adhered to if the board wants to favour a top management person."
Thankfully that has not happened. May Sikka show more such courage in the future about variable pay versus performance.
Long after the dust has settled at Infy after this current shoot-out questions raised by Murthy seem likely to continue to ring out loud for India Inc as a whole. Can capitalism and compassion be compatible? How could the two co-exist when capitalism is ruthless in shedding work-force, moving capital or over-compensating some while preaching the bell curve to others? Capitalism needs a reboot and not just in India, but what form will it take?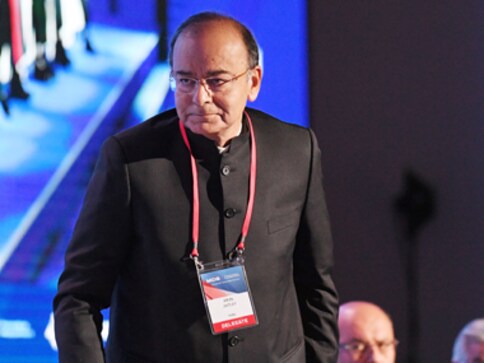 Business
Ravi Venkatesan is believed to have apprised Arun Jaitley of the developments at Infosys; Narayana Murthy is likely to clarify his part to analysts
Business
Balakrishnan's comments come at a time when the clamour to bring back Nilekani -- one of the most high-profile founders of the IT firm -- seems to be growing in various quarters.
Business
Pai claimed that the company disclosed the severance agreement it had reached with the then CFO Bansal in the annual report only after the media got a whiff of the matter.