Infosys spat: Time for Narayana Murthy to look beyond hair-splitting and show some class
Perhaps Narayana Murthy is benefiting India by setting new precedents in corporate governance. But Vishal Sikka is setting new precedents by introducing new standards in innovation and risk appetite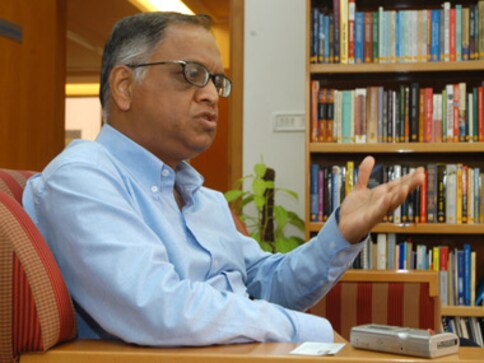 They say truth depends on which side of Jerusalem you are in. We could now paraphrase that to, "Truth depends on which newspaper read in the morning."
Whatever the detail, a nagging thought is that Bangalore-based Infosys, darling of India's software industry, has been a beacon of progressive corporate culture, and should not be seeing ugly scenes resembling the political shenanigans in the less enchanting All India Anna Dravida Munnetra Kazhagam in Chennai. Washing a great deal of dirty linen in public is not the same thing as having a decent, transparent debate.
If the Mint article is to be believed, peace is breaking out between the Infosys led by chairman R. Seshasayee and CEO Vishal Sikka and founders led by N R Narayana Murthy. That is a sign of relief. But The Times of India raises the pitch with Sikka alleging a diabolical plot in a whistleblower letter and Seshasayee finding accusations of irregularities and hush money in the Rs 17-crore severance package given to former chief financial officer Rajiv Bansal "disturbing".
It is clear from the interviews that the hatchet is far from buried but the room is open for reconciliation somewhere. Or is that just a fleeting hope on Valentine's Day for long-time Infosys watchers? (including myself).
If Murthy wants a co-chair appointed in his own friend Marti Subhramanyam, he is clearly itching to get some of that old power back.
Let's look at the key issues and see where we might see reason for real conflict.
1. CFO severance pay: If indeed Bansal was paid an unusually high amount to leave the company on what Seshasayee calls issues of "alignment, chemistry", it does set a bad precedent. If the packet was beyond what Bansal's contract allowed or company processess permitted, the board owes an explanation, or maybe, an apology. Independent director Kiran Mazumdar has admitted that in hindsight, there might have been a bad call. But hush-hush charges of hush money -- implying it was a payoff for silence -- is an ugly accusation and anyone making it owes a big-time explantion. It is nice to see Seshasayee assuring there "won't be any more Rajiv Bansals."
2. Punita Kumar Sinha's appointment as director: In the 21st Century, any charge that somebody should be dropped from consideration because she is the wife of a government minister does not wash -- even if as a "politically exposed person" there is an edgy issue. The issue is more critical for government appointments than private sector ones.
3. Panaya acquisition: Let us face it, Sikka's call to buy the automation technology firm was strategic with the future in mind in a company long known to have erred on the side of safety. Innovation rather than cost is the way to go, and the founders cannot impose outmoded ideas that are no longer relevant in a new normal.
4. Erosion of values: This is an abstract issue raised by Murthy. Perhaps there is merit in it if senior executives reward themselves while employees lose motivation. If not, just as Sikka owes an explanation on the Bansal episode, Murthy needs to be a bit more specific.
5. Cash chest: Buyback of shares using cash reserves is not a big deal either way. Infosys has $5.25 billion in its chest and any decision, either way, is not worth fighting for because the key issue for Infosys now is strategic competitiveness in a new era, not pennies shifting in earnings per share. Sikka needs all the elbow room he can get.
Each of these issues may be important for Infosys, but "culture" is as important for Infosys as "values" are. Sikka hints that Murthy did offer during meetings suggestions that smacked of micromanagement. This is not on.
Perhaps Murthy is benefiting India by setting new precedents in corporate governance. But Sikka is setting new precedents by introducing new standards in innovation and risk appetite. In both cases, may the better side win. But surely, Infosys could do with some of the class it used to display. Both shareholders and the general public can tell the difference between healthy debate and personal spats.
(The author is a senior journalist. He tweets as @madversity)
also read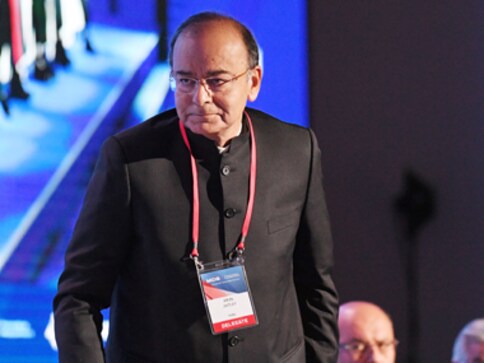 Business
Ravi Venkatesan is believed to have apprised Arun Jaitley of the developments at Infosys; Narayana Murthy is likely to clarify his part to analysts
Business
Why did Infosys board, staffed with eminent persons with known corporate background, not take up cudgels on Vishal Sikka's behalf all this while if it believed he is right?
Business
The comments come at a time when there has been a lot of buzz around some of the founders flagging concerns about governance lapses at Infosys and issues like hike in Sikka's compensation to $11 million and huge severance pay doled out to former executives, Rajiv Bansal and David Kennedy.