Infosys row: Murthy's questions are needed to build an equitable corporate India
For now, at least, the Infosys board and CEO Vishal Sikka agree with the founder and have aligned completely with the sharply and deeply articulated values by Murthy
There are two ways of looking at the friction between N R Narayana Murthy and the leadership team at Infosys. The first is to see it as a symptom of founders who are finding it difficult to let go of companies that they have built from scratch. There are enough precedents in the Indian corporate history for such a narrative to hold fort. The recent return of Ratan Tata, though not a founder like Murthy, to actively helm the affairs of the Tata Group is a strong proxy for the archetypal sticky founder.
The second is to see it as an indication of an emergence of a mature and professional corporate culture within India that is more focused on performance, efficiency and bottomlines than on the emotional whims and fancies of the founders. Again, there are enough examples to back this story line. The edging out of Bansals from top leadership positions in Flipkart by investment major Tiger Global, who positioned their inside man Kalyan Krishnamurthy as the e-commerce giant's CEO is an indication of a hard-nosed professionals winning battles against stubborn founders.
Both ways of seeing have their merits, and their vociferous supporters.
As a method to seek a balanced perspective, ways of seeing that concentrate on just the two ends of a spectrum will always run the risk of missing the forest as well as the trees. In short, there is possibly a third way of seeing this friction between Murthy, the Infosys board and its CEO Vishal Sikka. The third way is more in the nature of two opposing world views of corporate governance, leadership and values that underpin 'what' of performance, 'why' of rewards and 'how' of engagement with people as employees, individuals and hard-nosed professionals.
In the third way, Narayana Murthy is asking some fundamental questions that need a reassessment of the 'what, why and how' of the emerging Indian corporate landscape. There is no doubt that Infosys had hit the IT equivalent of doldrums a couple of years back. Results were stagnating and the once nimble giant was finding itself on the wrong foot time and again in the rapidly changing global markets overtaken by higher value IT projects revolving around algorithms and artificial intelligence. Even domestic boutique firms were bagging projects that ordinarily would have gone to Infosys.
The IT giant's travails were not very different from those being faced by its other big rivals: Wipro and TCS. Infosys, however, was besieged by a strange ennui and lack of imagination. Murthy led the way in re-jigging the board and bringing in CEO Vishal Sikka, who insiders say has a remarkably sharp and photographic memory. Sikka and the re-jigged board has delivered turning automation and artificial intelligence, once their Achilles heel, into opportunities that are now coming to fruition. No one disputes this story, least of all Murthy.
The seeds of divergences lie in the questions asked by Murthy. In large parts, Murthy's questions allude to conflicting models of corporate management. There are two models of management: the American and the Western/Northern European and its offshoots in Japan and Korea.
The American model of management puts the CEO at the centre of every corporate landscape. If a company performs well, the CEO is rewarded with stars and moon, and seemingly everything in between. In short, the CEO is the rockstar, the main show. Think Jack Welch. Think Eric Schmidt and think Marissa Meyer. Sikka's salary hike was not American by any standard, but it did raise the bar as far the Indian corporate landscape was concerned. The American model also puts a premium on certain professionals who are expected to keep the company's internal affairs, well, internal and the audit books spotless and clean.
The massive severance package of Rs 17 crores given to CFO Rajiv Bansal was archetypal American management model. The American model also favours speed, execution, scale and efficiency over costs. While Board Chairman Seshasayee did clarify that Infosys does not own a private jet, he did admit that Sikka did take chartered jets regularly. Typically American, and think Gulfstream and luxurious interiors. Narayana Murthy and Azim Premji are meticulously frugal, always travelling by economy class, even going to the extent of using low cost airlines.
The Western/Northern European models of management typically put the company at its centre, seeing all employees as part of a collective effort. The resultant culture does not allow the gap between the CEO's pay and the lowest paid employee to breach a certain ratio. Think Martin Lundstedt. You can't because he is the low profile CEO of Volvo. CEOs in this model of management are not rockstars, and are not the main show. The Western/Northern European model also does not put a premium on any specific group of professionals, relying more on robust structures, processes, systems of accountability, transparency and governance. And, yes, typically private jets are avoided.
In asking the questions in the way he has asked Narayana Murthy has also implicitly shown his hand about which model he prefers. In his own unique way, Murthy has raised relevant questions that need to be debated by corporate India seriously, especially if they want to contribute to building a more equitable and just India.
For now, at least, the Infosys Board and CEO Vishal Sikka agree with the founder and have aligned completely with the sharply and deeply articulated values by Murthy. It wouldn't hurt the Indian corporate sector also to adopt these values of equity, rational rewards and frugality as foundations of management and governance.
(Swaminathan is Consulting Editor at Firstpost)
also read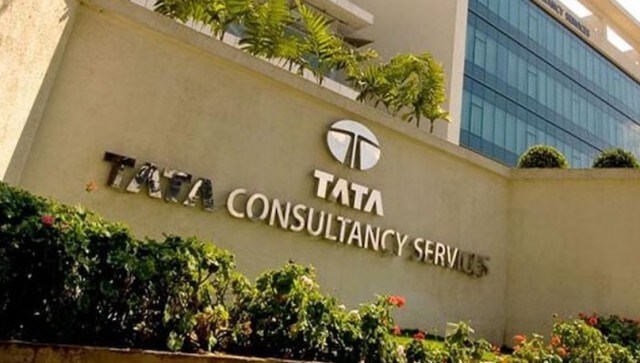 Explainers
TCS has begun delivering notes to staff members who don't put in at least 12 days of in-office work each month. The IT company reportedly threatened employees with disciplinary action if they failed to abide by its new policy. The firm is just one of the many that has put an end to work from home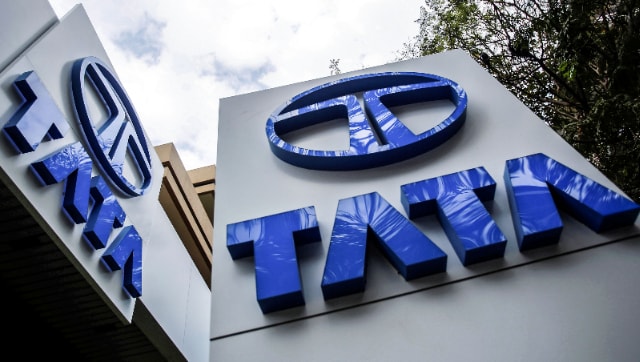 World
One of the largest and most diverse business conglomerates in India, the Tata Group is aggressively moving to expand its portfolio. Often described as a salt-to-steel company, Tata is now getting started with making iPhones, expanding EV tech, and designing and making semiconductors.
World
Google's former CEO, Eric Schmidt, has warned that no democratic election can be free from AI's interference, unless governments across the world, work actively to curb misinformation and deep fakes. He is also calling for strict regulations on AI.