Infosys misses revenue target, but aims to hit $20 bn topline by 2020; earnings in 10 charts
Attrition has been a sore point for the software giant. However, the company seems to have managed to rein in the employee churn. At 17.1 percent, the rate is lowest in at least 12 quarters.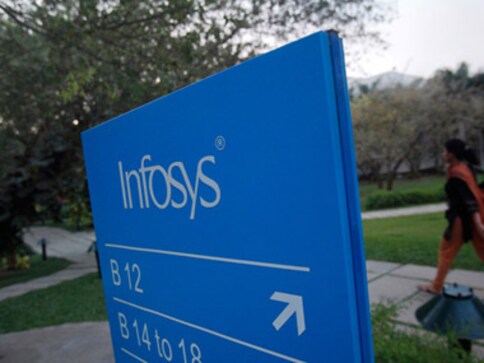 Infosys, the country's second largest software exporter, on Thursday announced its January-March quarter results amid concerns about H1-B visa and global slowdown in IT spending.
The earnings came in as a disappointment for the markets, with Infosys shares declining more than 4 percent and the BSE IT index by 2.6 percent.
The company announced plans to return Rs 13,000 crore from its cash pile to shareholders. Yielding to pressure from a group of founders and former executives, the company announced a share buyback programme and a pledge to raise dividends.
It also appointed Ravi Venkatesan, an independent director, co-Chairman in a bid to address the founders' corporate governance concerns.
It will begin to pay 70 percent of annual free cash flow as dividend compared to a previous policy of sharing up to half its post-tax profit.
Here are the company's numbers in 10 charts:
Revenue witnessed a 0.9 percent decline during the quarter. At Rs 17,120 crore, it is lower than the average estimate of analysts polled by CNBC-TV18, which was Rs 17,235 crore. Revenue in dollar terms stood at $2.6 billion, 0.7 percent up on quarter.
Revenue growth to $20 billion by 2020 is an aspiration, said Sikka. "We are intensely focussing on cost," he said. According to him, revenue per employee is already more than $100,000. The focus will be on automation and software, he said.
Net profit at Rs 3,603 crore was higher than the CNBC-TV18 poll estimate of Rs 3,570 crore. The figure was down 2.8 percent on quarter.
Operating margin for the company has remained more or less stable for the last three quarters. For the current financial year, the company expects an EBIT margin of 23-25 percent. This is lower than the expected guidance of 24-26 percent. This probably is because the company is factoring in pricing pressures going ahead. However, analysts are of the opinion that the company is being conservative on this estimate.
Attrition has been a sore point for the software giant. However, the company seems to have managed to rein in the employee churn. At 17.1 percent, the rate is lowest in at least 12 quarters. Chief Operating Office UB Pravin Rao said in the media interaction that the focus is more on retaining high performers than controlling attrition. According to him, high performance attrition has come down dramatically to single-digits.
Annual revenue
Year
Rs crore
% growth
FY11
27,501
20.9
FY12
33,734
22.7
FY13
40,352
19.6
FY14
50,133
24.2
FY15
53,319
6.4
FY16
62,441
17.1
FY17
68,484
9.7
Infosys annual revenue growth slipped to single digit for the fiscal year ending 2016-17 due to cross-currency headwinds, challenging IT environment and subdued tech spends by global clients. During the fiscal year ending 20161-7, annual revenue grew 9.7 percent to Rs 68,484 crore as against 17.1 percent growth registered in the previous fiscal.
Annual net profit
Year
Rs crore
% growth
FY11
6,823
9.7
FY12
8,316
21.9
FY13
9,421
13.3
FY14
10,648
13.0
FY15
12,329
15.8
FY16
13,489
9.4
FY17
14,353
6.4
Net profit of the company grew at a steady 6.4 percent at Rs 14,353 crore, registering weakest growth in last six fiscals.
Annual $ revenue
Year
$million
% growth
FY11
6,041
25.7
FY12
6,994
15.8
FY13
7,398
5.8
FY14
8,249
11.5
FY15
8,711
5.6
FY16
9,501
9.1
FY17
10,208
7.4
The Bengaluru-headquartered IT giant's annual dollar revenue rose 7.4 percent to $10 billion, achieving the milestone landmark for the first time. In a media press conference held earlier in the day, the company reiterated its stand that it aims to reach $20 billion in revenue by 2020.
Annual $ net profit
Year
$million
% growth
FY11
1,499
14.2
FY12
1,716
14.5
FY13
1,725
0.5
FY14
1,751
1.5
FY15
2,013
15.0
FY16
2,052
1.9
FY17
2,140
4.3
Despite the moderate growth in annual revenue and profit in rupee terms, the country's second-largest software company posted growth annual net profit profit in dollar terms. During the last fiscal year (2016-17), the company's net profit growth in dollar terms jumped 4.3 percent at $2.1 billion as against 1.5 percent growth in the preceding fiscal.
(Data contribution by Kishor Kadam)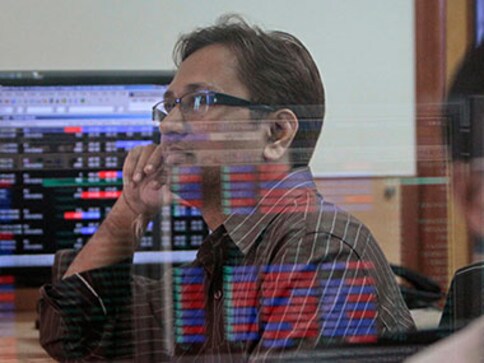 Business
Infosys ended up as the biggest loser in the 30-share Sensex -- sinking as much as 9.60 percent to Rs 923.10
Business
For Infosys, the story is over but uncertainty has just begun. The share buyback is not going to help in the near term
Business
Reddy said: "It is very sad to see a good CEO leaving a great company for avoidable reasons. The promoters have no locus standi (right to interfere or have say in the matter) once they leave the company."