Infosys governance row: NR Narayana Murthy's four-point agenda to redeem credibility
The chairman of the nomination and remuneration committee Jeffrey Lehman and board chairman R Seshasayee 'must accept their mistakes and show contrition', Narayana Murthy has said
NR Narayana Murthy in an interview to The Economic Times today scathingly criticised the severance package given to former executives and said that it amounts to paying off 'hush money' if left unexplained. He praised Vishal Sikka, the first non-founder CEO of the company, but said the chairman of the nomination and remuneration committee and the chairman of the board should "accept their mistakes and show contrition".
Criticising the fall in governance standards at the company, Murthy said: "We won several awards for good governance all over the world. However, since June 1, 2015, we have seen a concerning drop in governance standards at Infosys."
According to him, giving 100 percent variable pay to some staff who are leaving the company while giving only 80 percent for the continuing staff raises doubts whether the company is trying to hide something.
"Even if no misdeed has taken place (I hope so), rationalising it as "generosity" points to utter arrogance towards honest employees, total lack of fiduciary responsibility, and an unbelievable lack of application of mind," he told the newspaper.
The company had given a severance package of Rs 17.38 crore to former CFO Rajiv Bansal and $868,250 plus reimbursements for insurance coverage over a period of 12 months to general counsel and chief compliance officer David Kennedy.
Murthy has said Sikka is a rare technocrat with whom he can discuss diverse topics from quantum mechanics to computing. Sikka has neither asked for any advise from him, nor has Murthy given any, ensuring maximum freedom to the CEO.
Murthy's comments assume significance as after the reports of founders writing letter to the board, there has been criticism that they should not ideally intervene in the affairs of the company as they have quit and have no role in the company at present. A section of the observers even felt that the founders may be engaging in backseat driving by doing so.
Murthy has also spelt out four ways in which the company can redeem the lost credibility.
For one, the chairman of the nomination and remuneration committee Jeffrey Lehman and board chairman R Seshasayee "must accept their mistakes and show contrition".
Secondly, the company has to go back the good practices it followed before 2014.
Thirdly, the board should consult with veterans like Mohanddas Pai, Marti Subrahmanyam, Omkar Goswami, Nandan Nilekani and Krish Gopalakrishnan for advise pertaining to operations in their particular fields.
And fourthly, appoint Marti Subramanyam on the board as co-chair and DN Prahlad as the chairman of the nomination and remuneration committee.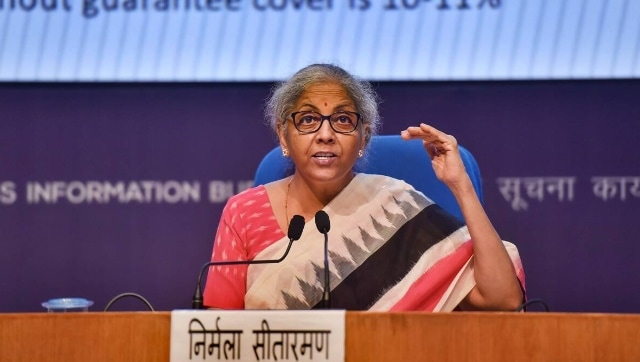 Business
In an exclusive interview to political editor Marya Shakil of CNN-News18, she also addresses the Infosys controversy by saying that the "anti-national statement" made by RSS-backed magazine Panchajanya was not right at all.
Business
The company will hold investor/analyst calls on 13 October to discuss the financial results for the quarter ending 30 September
India
To call an Indian tech giant which directly employs nearly 2.6 lakh Indians and is worth over $100 billion in the middle of a pandemic "anti-national" is to erase the line between vigilance and full-blown paranoia