Infosys governance row: From Narayana Murthy to Mohandas Pai, here's who said what
Here's how the war of words unfolded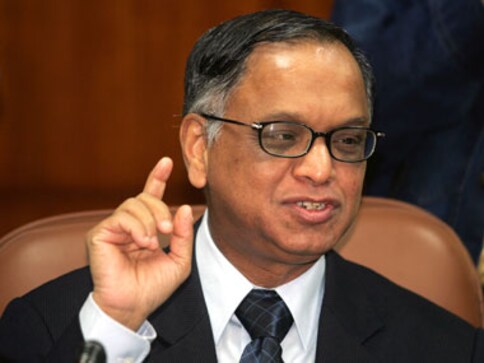 Just as everybody thought the battle between founders and the board of Infosys was going to get ugly, NR Narayana Murthy, who led the charge, has decided to stop the battle saying it is now for the board to take up the issues raised.
Besides Murthy, co-founder and his team of other co-founders -- Nandan Nilekani and Kris Gopalakrishan, who haven't said anything, the dramatis personae in the battle that has been brewing for the last few months are former CFOs TV Mohandas Pai, V Balakrishnan and the present Chairman R Seshasayee.
Ahead of the crucial press conference on Monday, here is who said what on the crisis:
NR Narayana Murthy, co-founder
We won several awards for good governance all over the world. However, since June 1, 2015, we have seen a concerning drop in governance standards at Infosys."
"When the former CFO Rajiv Bansal left, should he have got 30 months' severance pay? That is 10 times the norm at Infosys. What is the real reason behind such an extraordinary payment?
"What kind of signal does this send to employees? So many employees at senior, middle-level and junior levels at Infosys are unhappy. I have received over 1,800 emails from various employees expressing their unhappiness at this situation. The common question they have all asked me is, if it is fair that they got only 80% of the variable part of compensation while somebody who has left the company is given 100% variable for the next two years after leaving. These are a subset of the governance issues.
According to Murthy, giving 100 percent variable pay to some staff -- severance package of Rs 17.38 crore to former CFO Rajiv Bansal and $868,250 plus reimbursements for insurance coverage over a period of 12 months to general counsel and chief compliance officer David Kennedy – while leaving the company and giving only 80 percent for the continuing staff raises doubts whether the company is trying to hide something.
On co-founders: "So many of us ex-Infoscions who have spent decades of our lives building this institution with values and a culture of fairness feel bad.
On CEO Vishal Sikka: The issue is not with Vishal Sikka but with the quality of governance at the board. It has slipped.
On Infy board: Chairman of the nomination and remuneration committee Jeffrey Lehman and board chairman R Seshasayee "must accept their mistakes and show contrition".
Mohandas Pai, former CFO:
On Infy hiring lawyers: Releasing a press release to say Infosys will hire a lawyer to answer founder's queries was in extremely bad taste. Why should the board use company money to hire a lawyer to answer the co-founders' questions? Why should you do that at all? You cannot misuse company money to answer a shareholder's query. The shareholders are not enemies of the company
Corporate money, private usage: Money has been used to fly family in private planes. You cannot do that. You cannot use company resources for personal purposes
On governance issues: Have you ever heard of a CFO having been paid 24-month salary as compensation? In the 2016 annual report, the compensation paid to the former CFO is not mentioned in the corporate governance report. The nomination remuneration committee of the board and the audit committee do not mention about the CFO leaving or his compensation. Why? What was there to hide about it?
On Seshasayee: They must change the chairman and bring a widely respected individual as a chairman
On Sikka: I have nothing against Sikka. I don't want to talk about people but focus on issues of transaction.
On Infosys: I feel very sad that this is a company for which the co-founders sacrificed so much for its betterment and did not use a single paisa for personal purposes. The co-founders are upright people and are concerned about corporate governance. They have to be treated with respect. If the chairman is going to brush their queries away, then he should meet them in public and answer their queries. Infosys had liquid assets, including cash and cash equivalents and investments worth Rs. 35,697 crore (about $5.25 billion) on its books at the end of December 2016. "Capital allocation is very important. Institutional investors should raise those questions. They have a duty... institutional investors should raise questions on governance because it concerns the company's reputation.
V Balakrishnan, former CFO
On Seshasayee: I think the founders had raised certain issues on governance, which had happened in the last two years and I said the right way for the Board...is not to take a confrontation approach. Somebody has to take responsibility for all the lapses. That is why I had suggested chairman stepping down, getting an interim chairman and effectively engaging with founders and come to a conclusion.
On Sikka: These are issues not related to Sikka, but the Board. The founders brought in Sikka, gave him full freedom.
On board: Infosys Board has been a big letdown because there have been corporate governance issues raised by the founders from time to time which they have not taken any effective steps to address. Severance payment was made to an ex-CFO. Initially there was no explanation why this payment was being made. Then vague explanations came. Then they stopped the payment.When such a large payment is made to an ex-employee, naturally the perception is negative. Even today the Board has not addressed it," he said.
On Oppenheimer (Infosys' third largest institutional investor): Oppenheimer has taken a very narrow view. They think it's an issue between Sikka and founders. That is not true. Founders are not questioning the strategy. Oppenheimer should support the founders because it's in their own interest. No company can prosper without good governance.
Kavil Ramachandran, executive director of the Thomas Schmidheiny Centre for Family Enterprise at Indian School of Business
On co-founders: Founders and those who have been associated at the board level in organisations should discipline themselves to leave without looking back when they have finished their tenure. It is not right for leaders who have laid down offices to talk negatively about their successors who they have chosen to succeed them, that too in public. I don't think they have any moral authority to do so.
On severance payments: "These are concerns that have to be taken at the board level. Questioning the board's decision is to assume that the founders or former CEOs have a right to do that. That is what I would term as interference. It is not a good practice.
On Murthy: "He has placed much importance on corporate governance, and for him to talk of the board now is just not right
JN Gupta,  former executive director of market regulator Sebi
On co-founders: Founders and large majority shareholders have a substantial shareholding in the company and it is a bit difficult to believe they would not be heard at the board level. But they won't be if they do what they are doing as in the case of Infosys – trying to remote control the drive. They should take up the directorship of the company and no one – neither shareholders or the board for that matter - would have any issues with them as long as what they are proposing is valid.
Sanchit Vir Gogia, Chief Futurist, Founder & CEO of Greyhound Knowledge Group
On Sikka's salary: In all fairness, there is misreporting about Vishal's compensation - per latest SEC filings while $906,923 is base salary, $6,488,727 is based on performance. This is standard industry practice and not out of the ordinary and hence deems no criticism of any sort
On co-founders: Separating ownership from control is one of the long standing battles for founders and the latter raising concerns post stepping down from the helm is both correct and expected
Shriram Subramanian, Founder and MD, InGovern Research Services in an interview with ET 
On Board: "This is a question of orientation of the founders with the orientation of the professional CEO and board. At one end, the founders, whatever values they had in the past or whatever the company had donein the past, does those values continue to exist or is it a question of only compensation or is it a question of other metric which the company now is saying are in line with other global practices -- be it sovereign package, be it the CEO compensation, be it selecting Punita Kumar Sinha. Definitely Infosys is now acting in a very non-transparent manner. For example, when David Kennedy, the chief counsel was let go over the holiday period in Christmas or towards December 2016, there was no explanation put out by the company. But would it come to a breaking point? Maybe. There is a definite possibility of that happening.
R Seshasayee, Chairman, Infosys in an interview to ET
On co-founders: We don't have an issue with anyone. We are a professional board and we are committed to uphold the highest standards of governance that this company has always been known for. We recognise that there could be different viewpoints when it comes to a business judgment. We are sensitive to these viewpoints from different stakeholders and will always calibrate our actions, taking these into account.
On Pai's allegation of no engagement with founders: This is completely untrue. We have been continually engaged with the founders. I and the board members collectively have had several conversations with the founders, over the last one year. We had a meeting between the board members and the promoters as late as January 2017!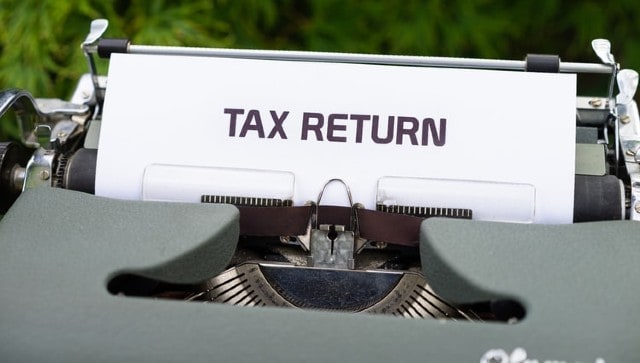 Business
Asking taxpayers to file their income tax returns (ITRs) for fiscal 2020-21 (April 2020-March 2021) at the earliest, the Central Board of Direct Taxes (CBDT) said all ITRs have been made available for e-filing.
India
The facility, located at the National Cancer Institute in the Jhajjar campus of AIIMS-Delhi, is aimed at providing air-conditioned accommodation to the attendants of cancer patients