Infosys gives Panaya deal a clean chit: Is Nandan Nilekani implying Narayana Murthy was overreacting?
Clearly Arun Jaitley's glitter saved Nandan Nilekani and Infosys the glare on Tuesday
In nearly two decades of Infosys-watching, I don't recall a single instance where business news channels looked away for hours when the Bangalore-based software giant was declaring its quarterly results. I also don't quite recall the company ever announcing its results after market trading is over for the day. And last, but certainly not the least, it is difficult to imagine the Sensex and Nifty booming while Infosys is stalling or dragging.
But that is precisely the state of play as Indian markets wake up to a strange morning after. The first quarterly results performance after the second coming of Nandan Nilekani as the executive chairman to fix problems that might have their roots in the second coming of Narayana Murthy, the other co-founder of the venerable company, is, to say the least, lacklustre.
In the wake of the resignation of a global star like Vishal Sikka as its CEO, we were all eyes.
It is a blessing in disguise for Nilekani that Finance Minister Arun Jaitley chose to unveil a grand plan to revitalise ailing banks and a slowing Indian economy in precisely the hour that Infosys unveiled its numbers. A cynic might think Jaitley offered a return favour for Nilekani's creating the Aadhaar unique identity that is helping the Narendra Modi government. But jokes apart, the terrain is tough for Infosys, which has clearly lost its bellwether status as it struggles not just with growth issues but also lingering questions after an ugly year in which Murthy fought a boardroom war that saw Sikka's exit.
Nilekani certainly needs time but questions loom after the results day that are not easy to answer.
1) By giving a clean chit to the Panaya acquisition under Sikka and terming it as well-intentioned that Murthy put at the centrepiece of his battle, is Nilekani implying that his co-founder was only playing politics and overreacting?
2) What happened to the old Infosys that used to paint a long-term vision? From all indications, the Sikka strategy continues, but that has not been sufficiently emphasised either.
("We continue to focus on executing on the theme of software-enabled services and on accelerating the growth of our new services portfolio," said U B Pravin Rao, Interim CEO and Managing Director. Is this all he could say to a market hungry for direction?)
3) Does a revenue guidance cut amid relatively respectable performances by industry leader Tata Consultancy Services (TCS) and Bangalore-mate Wipro signal that Infosys is not even a local hero, much less global?
Narayana Murthy has reacted in an upset manner evidently annoyed by the company's decision to give a clean chit on the Panaya deal. Though Murthy refers only to the board in broader sense, his comments indicate a rift between the two co-founders.
More significant, however, is to Murthy's reference to the severance package offered to former CFO Rajiv Bansal at what the eminent co-founder calls "1,000 per cent" normal severance pay. There is a gridlock here. While the board is ducking transparency citing whistleblower protection, Murthy is sticking to his guns and even adding we may never know the truth. While Bansal left amid gossip of "hush money" Sikka had spoken of "chemistry issues" with the former CFO.The ghost of the past lingers. But the point to note is that both Sikka and R Seshasayee, the chairman under whom the controversial dealings took place, are now out of the picture.
From all indications, Murthy may be secretly happy about the success of his boardroom coup while standing his ground officially. Unless there is a juicy news leak of the Panaya probe report, we may have to just fictionalise the acrimony over the corporate alimony paid to Bansal. In Bangalore's downtown pubs, mugs of beer may be swiggled over whether Sikka's generous act was interpreted as bad governance by Murthy, and also whether the former SAP star was denied the autonomy needed to take Infosys to the next level in challenging times.
Reading between the lines, it is noteworthy that Nilekani is referring to the leadership of interim CEO UB Pravin Rao in a style that shows that he is himself more of a stopgap mentor and a strategist than a hands-on troubleshooter. The hunt for a CEO continues. No wonder the market is hardly excited.
For the moment, Murthy's own joke about listed companies living a QSQT life (Quarter Se Quarter Tak) may be a helpful one for the company. It has bought itself some time -- and that is the best one could say, unless we are optimistic enough to note that its numbers were above some market expectations.
Nilekani needs to start the new year 2018 with a vision that would tell analysts, clients, investors and employees that it is ready to tap the new age of artificial intelligence, software automation and the Internet of Things (IoT) without losing its way. It is difficult to imagine the India Story without Infosys being part of the plot. Maybe a new CEO can do that. That would be another day.
(The writer is a senior journalist. He tweets as @madversity)
(Editor's note: This article has been updated)
India
An agency will be hired by the NPS Trust to execute the digital platform and the NPS 2.0 project will go live within nine months from the project being awarded later this year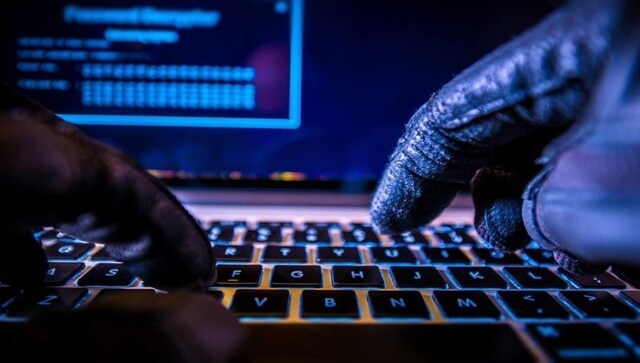 India
On 10 September, teams of IT officials visited the offices of NewsClick and Newslaundry and conducted investigations through the day
World
Facebook's policy of pursuing profits regardless of documented harm has sparked comparisons to Big Tobacco, which knew in the 1950s that its products were carcinogenic but publicly denied it into the 21st century