IndiGo's security training centre licence suspended by BCAS for breach of trust
The Bureau of Civil Aviation Security's (BCAS) order, issued last week, bars the Gurgaon-based airline from conducting security training programme for its employees any further
New Delhi: Aviation security watchdog BCAS has suspended the licence of budget carrier IndiGo's aviation security training centre for lapses in its examination system as the same set of question papers were repeated for many months.
Warning that the licence could be suspended indefinitely unless there is complete compliance, BCAS chief Kumar Rajesh Chandra said there was "complete breach of trust" and that the airline moved from computer-based system to pen and paper mode for the examinations.
The Bureau of Civil Aviation Security's (BCAS) order, issued last week, bars the Gurgaon-based airline from conducting security training programme for its employees any further.
The training centre is run by IndiGo's parent company InterGlobe Aviation.
BCAS has also issued a show cause notice to the training centre seeking an explanation.
"There was a complete breach of trust. What they did was without informing the BCAS, from April-May 2016 onwards, they (the training centre) changed from computer-based to pen and paper examination," Chandra told PTI.
After looking at the examination results, BCAS found that for as many as eight batches, all the candidates got over 95 per cent marks, he said.
Each batch has around 35-40 people.
As this aroused suspicion, Chandra said, an inspection was conducted and it was found that the centre was "repeating the same set of question papers and so there was a leak of questions".
"So, naturally, there was no training. This is what they were doing. That is why their licence has been suspended," he said.
Sources said the lapses at the centre was a serious issue.
When contacted, an IndiGo spokesperson said, "we are already in contact with the BCAS and are confident of demonstrating sufficient compliance to the satisfaction of the BCAS".
Following the suspension of licence, IndiGo would have to outsource the training programme, which would result in additional cost for the carrier, sources said.
"Any lapse on the security front can have major ramifications for the country's aviation sector. At sensitive airports like Srinagar, a secondary ladder point check of passengers is carried by airline security staff," they said.
Business
IndiGo has cancelled 30 flights on Tuesday due to the on-going pilot shortages. Most flights have been cancelled from Kolkata, Hyderabad and Chennai.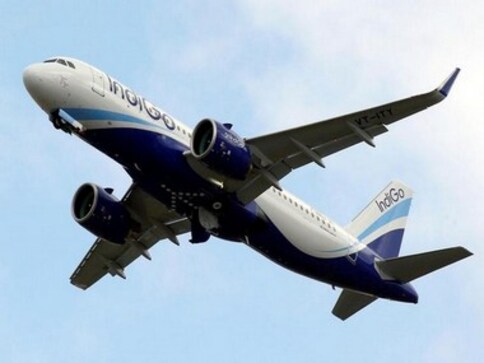 Business
IndiGo has six A321neos in its fleet of 243 planes, according to a fleet tracking website
Business
In May this year, the founders of the budget carrier — Rahul Bhatia and Rakesh Gangwal — had locked horns over strategies and ambitions for IndiGo.