Prime Minister Narendra Modi says India's macro-economic indicators improved in last three years
Modi said by paying subsidies directly to the poor rather than indirectly through price concessions, India achieved large fiscal savings.
Gandhinagar: Fuelled by Aadhaar and Jan Dhan Yojana, India has improved upon all the macro-economic indicators over the last three years, Prime Minister Narendra Modi said on Tuesday.
"The fiscal deficit, balance of payments deficit and inflation have all come down while the GDP growth rate, foreign exchange reserves and public capital investments have increased," Modi said while inaugurating the 52nd annual meeting of the African Development Bank here.
The Prime Minister said India had taken huge strides in development and could share with Africa some of the strategies used by his government over the last three years.
He said two crucial factors behind India's growth story were universal banking and universal biometric identification.
"The first set of changes we made was in the banking system. We launched Jan Dhan Yojana under which over 280 million bank accounts have been opened for the poor in rural and urban areas.
"Thanks to the initiative, virtually every Indian family has a bank account," he said.
The second crucial element was the universal biometric identification system called Aadhar, Modi said.
"It prevents claiming of benefits by those who are not eligible. It enables us to ensure that those who deserve government aid receive it by easy while eliminating non-genuine claims," he said.
Modi said by paying subsidies directly to the poor rather than indirectly through price concessions, India achieved large fiscal savings.
He said India and Africa had a long history of cooperation with strong ties lasting for centuries.
"India's partnership with Africa is based on a model of cooperation which is responsive to the needs of African countries."
"After assuming office in 2014, I have made Africa a top priority for India's foreign and economic policy," the Prime Minister said.
He said while he himself visited six African countries ever since becoming the Prime Minister, there was no country in Africa that has not been visited by an Indian minister in the last three years.
He said that Africa-India trade had multiplied in the last 15 years with it doubling in just the last five years to reach nearly 72 billion dollars in 2014-15.
"From 1996 to 2016, Africa accounted for nearly one-fifth of Indian overseas direct investments."
The Prime Minister said most of the challenges facing both India and Africa were the same including uplifting farmers and poor, and empowering women.
"Our challenges also include ensuring our rural communities have access to finance and building infrastructure within financial constraints and maintaining macro-economic stability so that inflation is contained," he said.
Modi added while India cannot compete with Africa in long-distance running in sports arena, "but I can assure you that India will always stand with you shoulder to shoulder supporting you in the long and difficult race for a better future".
Find latest and upcoming tech gadgets online on Tech2 Gadgets. Get technology news, gadgets reviews & ratings. Popular gadgets including laptop, tablet and mobile specifications, features, prices, comparison.
India
Of this permitted additional borrowing of 2 percent of GSDP, 0.5 percent is unconditional while the rest depends on the implementation of certain reforms.
Entertainment
Tanhaji: The Unsung Warrior, Shubh Mangal Zyada Saavdhan, Malang, Kedarnath, Thappad and War will re-release in theatres after cinemas reopen on 15 October.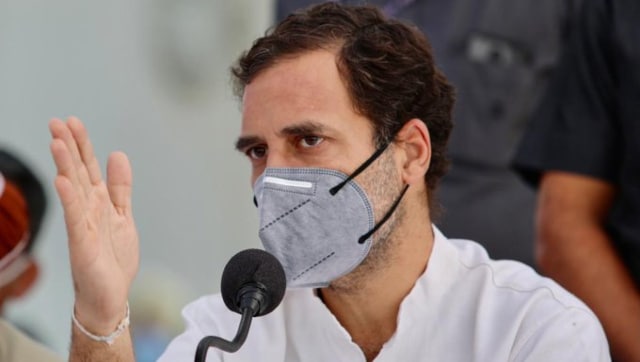 Politics
In a tweet, Prime Minister Narendra Modi had announced that he will address the nation at 6 pm today