Indian carriers are against Qatar Airways' India plans and their points are valid; govt should take heed
Qatar Airways has been interested in traffic from India for a long time
New Delhi: India has removed or relaxed foreign investment caps in several sectors since last year and one such sector is domestic airlines. So as of today, a foreign airline can pick up 49 percent equity in an Indian carrier and then also collaborate with an investment firm from parent country to pick up the remaining 51 percent, effectively owning 100 percent of an airline in India. This proposal has been opposed tooth and nail by incumbent Indian airlines SpiceJet, IndiGo, Jet Airways and Go Air under the aegis of the Federation of Indian Airlines (FIA).
This airline lobby group was also similarly opposed to the entry of Singapore Airlines and AirAsia BhD in India earlier – both forged separate partnerships with Tata Sons to set up two new airlines from scratch, when the FDI caps were relaxed in the first round in 2012. At that time, the FIA had used every available means to thwart the Tatas' plans and though both airlines did eventually get established, the matter is still pending resolution in the courts.
Now, when Qatar Airways has been hinting at starting an airline from scratch in India by using the newly opened 100 percent FDI route (along with Qatar Investment Authority), the FIA has upped the ante again. This time, the FIA has raised some valid points and the government would do well to listen to what it has to say. Why allow a powerful global airline, with deep pockets and a vast network, to come to India and provide unnecessary competition to local airlines when the latter are already suffering in a high-cost and hostile operating environment?
Besides, there has been growing rivalry between the powerful Gulf airlines and those from Europe and the USA on global routes, with non-Gulf airlines closing ranks against the rapidly advancing Gulf carriers. Why should India open its arms to airlines from the Gulf?
In a fresh letter to the government, the FIA has raised some valid points against allowing 100 percent foreign investment in airlines.
1) No major investment may come in with Qatar: In its letter, the FIA has said that while the purported objective appears to be to bring in substantial investment into India, in fact, little or no investment will result from this. Investments in airlines are largely made in acquiring aircraft. Foreign airlines that establish airlines in India will simply lease planes from their parent companies and start operations.
Similarly, a majority of services such as repair and maintenance of aircraft will be outsourced to their parent companies. In fact, revenue generated in the Indian market may be repatriated abroad to benefit the foreign / home economy of the investing carrier. Such a decision will result in permanent damage to the domestic aviation industry and to India's aim of building global international hub airports and global airlines in India.
This decision has the potential to create permanent foreign monopolies on key routes into and out of India to the detriment of the Indian consumers. What the FIA has left unsaid though is this: How will this decision impact Air India, which is already on government dole, when foreign monopolies eat into its thin share of overseas traffic?
2) Reciprocity: The principles of reciprocity, nationality and sovereignty are enshrined in the Chicago Convention, a multilateral convention signed by most countries including India. This principle would require other countries to give the same privileges to Indian carriers that India provides to them. India would perhaps be the only country in the world that would have such a 100 percent FDI for their airlines. This would be a remarkable "give" to other countries in return for nothing. Should the Indian government permit 100 percent FDI in scheduled airlines, it must do so on a strictly reciprocal basis.
3) Indian airlines' aircraft orders seem pointless: The relaxation of foreign investment norms could not have come at a more inopportune time. Indian carriers have placed orders for hundreds of aircraft; India is one of the fastest growing aviation markets in the world. Why relax investment norms at this juncture when the market is already extremely competitive and struggling with a high cost-structure. Introducing financially stronger 100 percent foreign owned airlines, in some cases, state-owned, will create a non- level playing field for domestic airlines, cause "tremendous" losses and put even greater strain on the existing aviation infrastructure.
4) Why kills Indian hubs: India has a robust domestic market unlike its immediate neighbours, who have little or no traffic of their own. Allowing this captive market to be moved to the 'Hubs' of the investor airline would not only negatively impact India's own airport hubs, their traffic and viability, but will also be to the detriment of India's own indigenous aviation industry and would damage its tourism and job creation potential.
The FIA has also shown how other countries are more protective of their indigenous airlines. So the foreign investment limit in USA and Canada is just 25 percent of voting equity. Across the EU, 49 percent effective control has been codified to ensure that control of European airlines is vested with European nationals. In Brazil the cap is 20 percent, China 35 percent, Japan 33.33 percent and Malaysia 45 percent. So while Malaysian budget carrier AirAsia BhD collaborated with the Tatas to set up an airline from scratch in India, an Indian airline cannot set up a subsidiary in Malaysia, said the FIA letter.
Another strong point in FIA's favour is its assertion that countries permitting any FDI in civil aviation simultaneously ensure that substantial ownership and effective control (SOEC) of airlines vests in their own countries. "This fundamental principle is zealously protected and it is ensured that there is no direct or indirect foreign control over airlines established in their countries. 'Effective control' can be ascertained by studying board composition, the types of decisions likely to be taken by a foreign entity/ airline holding an interest in that airline, registered office, venue of board meetings, nature of commercial agreement etc," the FIA letter said.
Meanwhile, Qatar Airways has been interested in traffic from India for a long time. It was wooing India's biggest domestic airline, IndiGo, for an equity partnership earlier but IndiGo did not respond to its overtures. Frustrated at this, Qatar has now come up with a proposal to set up an airline in India from scratch. But whether it will succeed in overcoming the myriad regulatory hurdles in this endeavour remains in doubt. There is no firm proposal from Qatar as of now with the Ministry of Civil Aviation.
Qatar likely wants to make Doha a bigger international aviation hub and the Indian narrow body traffic will likely feed into the existing global network of Qatar Airways. The focus of the government of Qatar (which wants to invest through its sovereign fund) and Qatar Airways is onward traffic from Doha; let us not be fooled about any intentions of a new airline in India setting up a wide domestic network or feeding domestic underserved routes.
Qatar's desperation about India stems from the fact that it has, for long, been interested in increasing bilateral weekly seat entitlements but has been unsuccessful. Its entitlements stand at a little less than 25,000 seats a week when the airlines from neighbouring UAE – Emirates and Etihad – have almost double the weekly seat entitlements. The Indian government has not been keen to enhance Qatar's entitlements, taking the plea that our airlines are not even using a bulk of their current seat entitlements and that an increase will only help Qatar. What better way to thwart this scenario than to set up an airline in India, use it feed own global network and enhance the hub appeal of Doha?
Find latest and upcoming tech gadgets online on Tech2 Gadgets. Get technology news, gadgets reviews & ratings. Popular gadgets including laptop, tablet and mobile specifications, features, prices, comparison.
Sports
Guardiola was due to be out of contract at the end of this season and it had been suggested the Spaniard might be ready to leave Manchester City.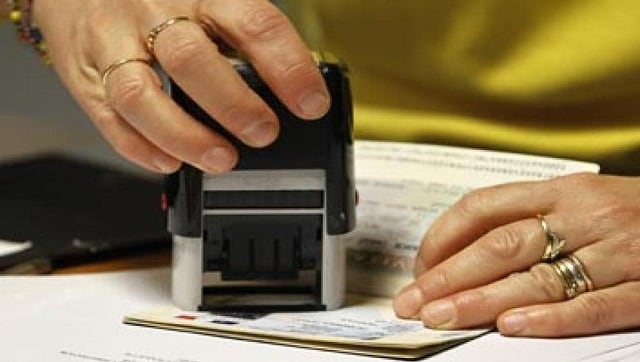 World
Pakistan's Foreign Office on Wednesday confirmed the news saying that the decision by the UAE authorities is 'believed to be related to the second wave of COVID-19'