India Post Payments Bank will launch the second wave of financial inclusion, says minister Manoj Sinha
Unscrupulous moneylenders exploiting poor debtors, women keeping their meagre savings wrapped in old clothes and box of grains were a familiar setting that rural India was identified with for decades. There wasn't much of a penetration of banking in the rural sector. Even after decades of Independence 'financial inclusion' that became a buzzword failed to bring in a majority of Indian population, essentially the rural one, into the formal banking network.
A major shift took place post-Independence Day on 15 August 2014, when Prime Minister Narendra Modi in his Independence Day speech announced the launch of the Pradhan Mantri Jan Dhan Yojana (PMJDY) aimed at opening bank accounts for every single household in the country. In the next four years, till June 2018, over 31 crore bank accounts were opened and over Rs 792 billion were deposited under the scheme.
The Modi government is all set to take a second leap to ensure financial inclusion with the launch of the India Post Payments Bank (IPPB) on 1 September, which will focus on providing banking and financial services to people in rural areas, by leveraging the reach of 1.55 lakh post office branches.
Union Minister of State for Communications Manoj Sinha in an interview with Firstpost termed the launch of India Post Payments Bank (IPPB) as the "second wave of financial inclusion' following the PMJDY which shall ensure formal banking service to all and every household. He said that that the launch of the postal department's payments bank would enable more than 1.5 lakh post offices to become access points for people to avail banking services.
Edited excerpts from the interview.
FP: What is the most important reason for launching the India Post Payments Bank (IPPB)?
Manoj Sinha: Prominently, we are aiming at ensuring an affordable and accessible banking system for one and all in the country. To ensure that banking facility can be ensured to unbanked and underbanked people, India Post Payments Bank (IPPB) will be launched by the prime minister on 1 September.
We will be starting 650 branches that day and 3,250 access points co-located at post offices will be established on 1 September itself. It would be increased to 1.55 lakh access points by December 2018. In different states, capitals, public representatives and dignitaries like governors, MPs MLAs, and other government functionaries will be present to mark this occasion and the launch. The feedback we have received shows great enthusiasm among people regarding the launch of IPPB. We are certain that our twin purpose of ensuring financial inclusion and direct benefit transfer (DBT) will be greatly benefited by the launch of the IPPB.
You said that the main aim of this scheme is to ensure formal banking service to unbanked and underbanked people. In PMJDY too, this was the main aim but financial illiteracy became a major challenge and bottleneck in the proper implementation of the scheme. Have you taken this point into consideration this time and what efforts have been taken to resolve this issue?
We have well-considered that challenge and that is why we have given due focus to this aspect. The QR Card which we have made will be very easy to use. You will be neither required to remember your account number nor do you need to remember any password like in debit and credit card for making transactions. Just by using the QR Card all payments will be made. Also, India Post Payment Bank has launched a major campaign for digital literacy which will further gain momentum after 1 September.
There was also news from some quarters that there will be a good rate of interest provided to the people. But at the same time, there are also concerns regarding the minimum balance, for in the past many banks were reported to have charged penalties on people's account for not marinating minimum balance.
There is no requirement of minimum balance and the interest rate that will be provided is 4 percent. Our direct products like financial remittances, direct benefit transfer (DBT) payment of utility bills will greatly benefit people. Sections like farmers and students will be benefited prominently. You can use your QR Card for your daily transactions even for smaller amounts. In the saving accounts, the maximum limit is 1 lakh rupees.
Our advantage is that the Department of Posts which already operates saving accounts. India Post Payments Bank has been allowed to link around 17 crore postal savings bank (PSB) accounts with its accounts. The main difference between commercial banks and India Post Payments Bank is that we don't give loans, though, we have made provisions for third-party to provide loans and insurance. We have tied up with Punjab National Bank (PNB) for this. Stating these facts, I can say that this is a revolutionary step taken by the Prime Minister.
It is fact that we were essentially a cash economy which your government has been persistently trying to transform into a digital economy. For this, the instrument you have chosen is the traditional postman. How have you trained the traditional messenger for this new role?
In the last 2.5 years, we have stressed and focused a lot on the technology aspect. We have spent Rs 1,200 crore to put in place a good core banking system. We gave our postman smartphones, handheld devices and digitally educated them. The post offices today are using the information and communication technology in the best way possible. Under India Post Payment Bank, we have trained 18,000 people. We have appointed some 'master trainers' who are gradually training all the employees. I believe in promoting our PM's vision of digital India which will play a very important role and at the same time will also ensure that we move rapidly towards a cashless economy.
In PMJDY, grievance redressal was a major issue. Now, when there will be frequent use of technology there can be enough chances of errors and resultant grievances. What measures have been taken for grievance redressal?
In rural areas, there are around 4,000 banks. Firstly, you have to understand there was significant pressure on banks but now we will be opening 2.5 times more banks. This will surely reduce the pressure. In rural areas alone we are opening 1.3 lakh banks. We are providing doorstep banking. The technology that we have used has grievance redressal as our priority. Added to this is the fact that when there will be doorstep banking and new technology, there will limited chances of grievances.
In rural areas, for small employment and business, an easy loan is a major requirement. But given the fact that the RBI guidelines do not allow IPPB to grant loans, how do you plan to deal with this? What third-party arrangements have been made to provide loans to people in rural areas so that financial inclusion in real terms can be ensured?
We are competent to ensure financial inclusion. For providing loans we have collaborated with Punjab National Bank (PNB) which shall provide small loans at the same rate at which it provides loans to its general customers. For insurance, we have tied up with Bajaj Alliance.
Which is the nodal agency for this bank and which are the departments and ministries that have been provided with corpus/funds for the Indian Post Payment Bank?
The India Post Payment Bank has 100 percent equity of Indian government and it is completely under the Department of Post.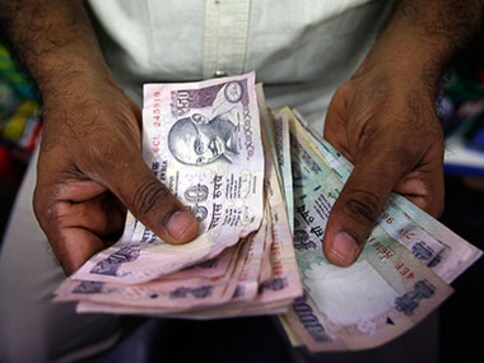 Business
Urging people not to believe rumours, the finance ministry on Thursday said Rs 500 has been deposited in each PMJDY account held by women for April and Rs 1,000 more will be given over the next two months in equal instalments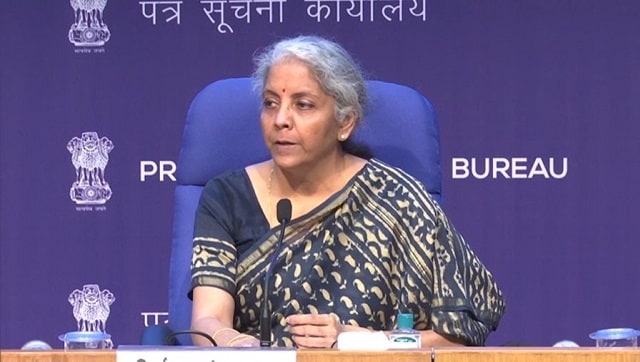 India
Sitharaman said the success of the Pradhan Mantri Jan Dhan Yojana since 28 August, 2014 is reflected in terms of opening of over 46 crore bank accounts
India
The Pradhan Mantri Jan Dhan Yojana can quite easily become an imprudent loan mela, or, worse, result in lots of bank accounts being opened without any financial transactions taking place. Here's how to prevent this from happening