India now the second largest stainless steel producer after China, surpasses Japan: Report
India's stainless steel production rose to 3.32 million tonnes for 2016, showing an impressive growth of about 9 percent over three million tonnes achieved in 2015
Kolkata: Overtaking Japan, India emerged as the second largest stainless steel producer in the world after China, according to data released by the International Stainless Steel Forum (ISSF).
India's stainless steel production rose to 3.32 million tonnes for 2016, showing an impressive growth of about 9 percent over three million tonnes achieved in 2015.
"This is a great moment for the Indian stainless steel industry. ISSDA urges continuous policy support from the government to take the Indian stainless steel industry to newer heights," Indian Stainless Steel Development Association's (ISSDA) President KK Pahuja said on Monday.
At their annual conference in Tokyo from 14 May to 19 May 2017, the ISSF said India overtook Japan as the second-biggest producer in 2016.
Leading Indian stainless steel players include SAIL, Salem, Jindal Stainless, BRG, Viraj Profiles Ltd, Sunflag Iron and Steel, and Panchmahal steel.
Pahuja said several government initiatives are likely to give a strong push to the stainless-steel industry in future and National Steel Policy released by the Ministry of Steel will give impetus for long-term benefits.
"Increase in exports of stainless steel from India to the world market, especially Europe and Americas, has established Indian producers capable of producing quality material from their mills, meeting stringent quality parameters," he added.
Find latest and upcoming tech gadgets online on Tech2 Gadgets. Get technology news, gadgets reviews & ratings. Popular gadgets including laptop, tablet and mobile specifications, features, prices, comparison.
Sports
It was the Chandigarh lad's second title on the PGTI Tour as his first came in 2016 at the age of 17 when he was still an amateur.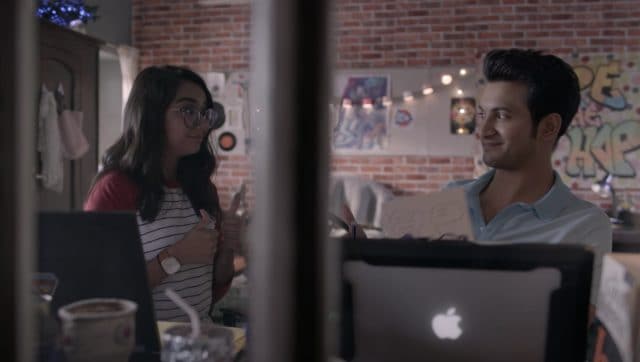 Entertainment
In a lot of ways, it feels like Rohit Saraf and Prajakta Koli are at a similar juncture in their acting careers, in the sense that fame seems to be just around the corner for them. All they need is that launchpad. Netflix's six-episode series Mismatched could be that leap of faith.
science
Before 1833, at least seven million fur seals were killed in the Antarctic and sub-Antarctic.