'Impact investment' key to resolving farmers' woes, may incentivise entrepreneurs' participation in agriculture
Impact investment in big and small enterprises will not only rescue agriculture but redefine it and ready it for the times ahead.
Varada Ranjane works as an agriculture officer in Buldhana in Vidarbha, considered the cotton bowl of India. "I haven't met a single person who hasn't lost a family member to suicide here," she says. "The monsoon is erratic, the input costs are increasing, and the pricing fails to provide support. The same story turns somebody into a death statistic."
Ranjane, who comes from a family of farmers, studied at the College of Agriculture in Pune. "Once upon a time, the 'Jai Jawan Jai Kisaan' slogan would instil pride in the hearts of farmers as those who fed an entire nation. Today, there is pity and helplessness in that sense of identity," she says, expressing hope that things would get better.
The Economic Survey of 2016 had pointed to an average annual farm income of Rs 20,000 in 17 states, nearly half the country. Poverty is painfully real.
The Impact Investors' Council, an industry association of purpose-driven investors, invited Prof Muhammad Yunus, Nobel laureate and founder of Bangladesh's micro-finance and community development organisation Grameen Bank. Yunus spoke to Firstpost about the need to depoliticise farmers' issues, and said that instead of promising loan waivers, governments should find innovative ways to make farmers more financially capable.
"Be it governments leaning to the Left or to the Right, simply making promises and selling their vision isn't enough. Instead, they should define the role civil society can play in bringing down the wealth concentration and use technology to eliminate poverty," Yunus said, suggesting that the narrative be niche and solution-centric. The other aspect he emphasised on was the need to have mutual trust and harmony to underline the lending and borrowing.
"When we started lending to poor women in rural Bangladesh, people were critical of our approach and felt we won't be able to recover our cost. But we decided that there won't be a system of punishment, and made the borrowers board members of the bank," Yunus said, explaining the need to re-insert community bonding in financial transactions where stories of coercive recovery techniques run rampant.
For instance, there is social stigma attached to taking a loan; it is common practice in Punjab that a farmer's photograph is displayed in the local courts when he fails to repay a loan; nearly 40 percent of suicides are by khet mazdoors (landless farm tillers).
India, unlike Bangladesh, is a land of cultural diversity and massive width. Yunus said that organic, community-driven solutions need not apply to the entire country, but can solve a particular state's problem, and these must be identified and encouraged. For instance, in the coastal belts of Odisha, West Bengal, Andhra Pradesh and Tamil Nadu, indigenous varieties of rice like the Kaatuyaanam and Kalarpalia were planted earlier, which had a higher water salinity.
There are NGOs which now conduct seed festivals to generate awareness. The government's agriculture universities tend to favour hybrids seeds as a more market-oriented research subject.
Akash Naoghare, who works on food literacy in Vidarbha, had earlier interacted with Firstpost and explained that suicides are more common among the cotton and soyabean growing farmers in the region. "In the 1990s, when the government had introduced BT Cotton, farmers managed to get huge yields. But today, the Minimum Support Price (MSP) for cotton and soyabean crumbles before the production cost. A switch to indigenous seeds like shubhra, suraj, dhanwantri, which are local to Vidarbha, is the need of the hour," he had said.
One way to solve the problem is through a robust network of purpose-driven investments. According to a McKinsey report titled 'Impact Investing Finds its Place in India' (September 2017), "Between 2010 and 2016, India attracted over 50 active impact investors, who poured in more than $5.2 billion. About $1.1 billion was invested in 2016 alone."
The Union Budget presented by Finance Minister Arun Jaitley creates two broad opportunities for impact investment. To quote Jaitley's speech, "Tomato, onion and potato are basic vegetables consumed throughout the year. However, seasonal and regional production of these perishable commodities poses a challenge in connecting farmers and consumers in a manner that satisfies both. My government proposes to launch 'Operation Green' on the lines of 'Operation Flood'. This shall promote farmer producers organisations (FPOs), agri-logistics, processing facilities and professional management. I propose to allocate a sum of Rs 500 crore for this purpose."
Soon after, Prime Minister Narendra Modi, while addressing a rally in Karnataka, squashed tomato-onion-potato into an acronym and called it his 'TOP' priority. These are perishable. Largely due to storage, logistical and financing infrastructure inadequacies, harvest and post-harvest losses of major agricultural produce were estimated at a depressing Rs 92,651 crore, as per the food processing ministry's data from August 2016.
Through 'Operation Green', corporates will find it easier to invest in cold chains. So, instances of excess potatoes being dumped, which has become emblematic of rural distress in Uttar Pradesh and West Bengal, can be curtailed to an extent if corporates come in as buyers. The details of the scheme will become clear through the 'Sampada Yojana'. Last year, to strengthen the on-ground effect, the government allocated Rs 6,000 of infrastructure to be created in the next three years. Out of the seven schemes, one was a backward-forward linkage scheme aiming at turning farmers into agro-producers and gradually moving them towards value addition. Another announcement last year was that of subsidies of up to Rs 5 crore in the food processing sector.
The other impact investment opportunity lies in the MSP. To quote Jaitley's Budget speech, "Government has been very sensitive to these resolutions and it has declared MSP for the majority of Rabi crops at least at one-and-a-half times the cost involved. Now, we have decided to implement this resolution as a principle for the rest of the crops as well. I am pleased to announce that as per pre-determined principle, the government has decided to keep MSP for all unannounced Kharif crops at least at one-and-a-half times their production cost. I am confident that this historic decision will prove an important step towards doubling the income of our farmers."
Core cereals like ragi, bajra and jowar are grown in dry areas in Rajasthan, so private procurers like ITC or Kohinoor, that pack cereals, will find it viable to set up private mandis and procurement agencies in far flung areas because the government may end up procuring. The MSP sets the benchmark for the market price.
One of the reasons why micro-finance failed when it first started in the mid-2000s is that owing to the culturally diverse approaches to money across India, it's hard to adopt a pan-India template for the same; borrowing can cause suspicion among those from an eastern Indian state, while the approach towards business in north western India could easily be credit-driven.
Micro-finance companies borrow from the international markets or promoters' money and don't have access to the RBI's resources, and hence, the cost of fund is far higher than what a scheduled commercial bank would bear. Imagine a borrower who doesn't even have a collateral to offer, the space isn't a commercially viable one for any micro finance bank to step into.
There are exceptions: Gujarat's Sewa Bank, established in 1974 with 4,000 members contributing Rs 10 each as share capital, is one of them. The solution that brings Yunus and the idea of impact investment on one page are Small Finance Banks. The Organisation for Economic Co-operation and Development (OECD) 2017 Economic Survey India had highlighted that to "improve access to financial services for the poor, the RBI granted new conditional licences for 11 payment banks" in 2015 — these banks can collect deposits up to Rs 1,00,000, provide debit cards and internet banking services, but cannot give loans — although three applicants had opted out as of June 2016.
The other step encouraging the space of entrepreneurship in the rural sector is the 'Pradhan Mantri Mudra Yojana', which grants loans of up to Rs 10 lakh, without any collateral, at a reduced cost by providing refinancing at a relatively low interest rate.
Impact investment in big and small enterprises will not only rescue agriculture but redefine it and ready it for the times ahead. For one, India is 100th on the hunger index. The experts at Impact Investing Council feel that up to 50 percent of CSR Funds should be allowed to be used for impact investing and an open pooling vehicle may be created that may act as an open ended fund. Any gains from such investments may be ploughed back into the fund and redeployed for further investment.
The social impact derived may be quantified as social returns and possibly a market may be created for selling participation certificates or social credits to companies that have not used their CSR funds or have some negative effect on the environment. Getting the investors closer to where the investment is needed is a civil society effort, and as Yunus puts it, the civil society is equally responsible for the agriculture sector because everybody eats to live.
Find latest and upcoming tech gadgets online on Tech2 Gadgets. Get technology news, gadgets reviews & ratings. Popular gadgets including laptop, tablet and mobile specifications, features, prices, comparison.
India
Meanwhile, the Supreme Court on Thursday asked the Centre to reply within two weeks on the measures undertaken to stop the spread of COVID-19 at the protest sites.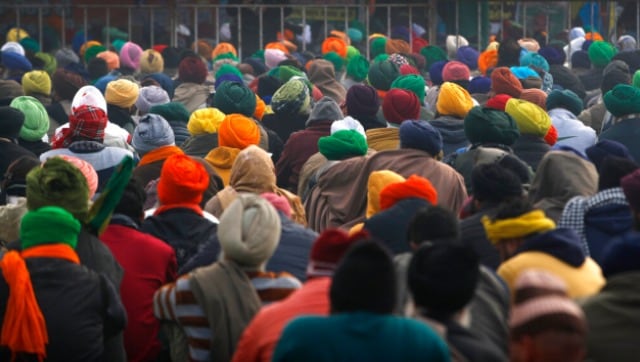 India
Farmers' Protest Updates: Farmer leaders said the government said it needs to consult internally and thereafter it would come back to the unions. They also said that farmers will have their own meeting on Tuesday to decide their next course of action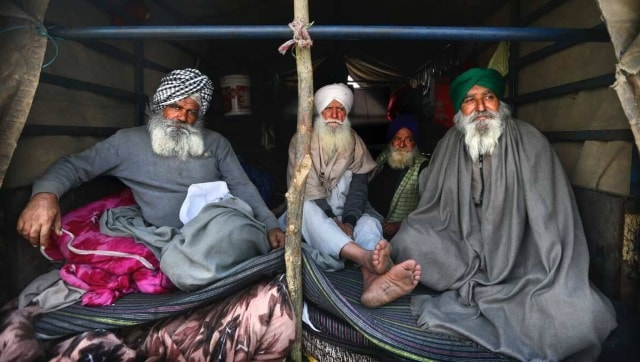 India
Tens of thousands of farmers, mostly from Punjab and Haryana, have been camping out on roads around New Delhi, for more than a month, braving the bitter cold and continuous rain over the last few days