IDFC Bank's net profit down 58% to Rs 181 crore in Q1; gross non-performing assets fall to 3.24%
IDFC Bank's total income dropped to Rs 2,519.87 crore in the April-June quarter of 2018-19 from Rs 2,793.98 crore in the year-ago period
New Delhi: Private lender IDFC Bank on Monday reported more than 58 percent plunge in net profit to Rs 181.55 crore for the first quarter of 2018-19 fiscal compared to Rs 437.59 crore in the same quarter of last year.
IDFC Bank's total income dropped to Rs 2,519.87 crore in the April-June quarter of 2018-19 from Rs 2,793.98 crore in the year-ago period.
Interest income rose by 8.2 percent to Rs 2,321.15 crore during the June quarter, but income from other sources was down by 69 percent to Rs 198.72 crore.
The lender improved on its bad assets with gross non-performing assets falling to 3.24 percent of gross advances by end-June 2018 from 4.13 per cent by end-June 2017.
Net NPAs were also down to 1.63 percent from 1.70 percent.
In absolute value, gross NPAs stood at Rs 1,774.47 crore from Rs 2,004.06 crore. Net NPAs were worth Rs 881.08 crore against Rs 803.72 crore in June 2017.
The bank set aside Rs 34 crore as provisioning and contingencies for the first quarter of 2018-19 against a deferred provision of (-)Rs 14.60 crore in April-June period of 2017-18.
Shares of the bank closed 4.96 percent higher at Rs 41.25 on BSE.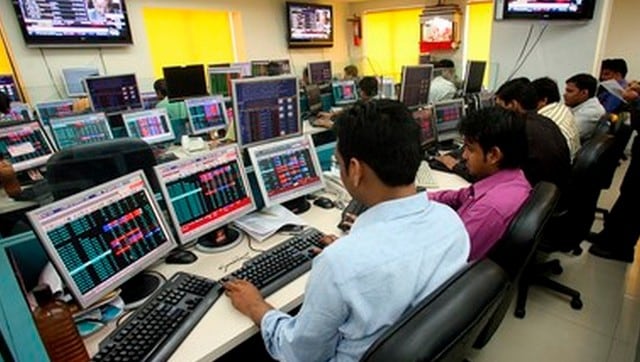 Business
The domestic market indices BSE Sensex and NSE Nifty 50 ended in red on Thursday, 18 November. While Sensex fell by 372.32 points to 59,636.01, Nifty declined to 17,764.80, with a loss 133.85 points.
Business
The top gainers of BSE Sensex were Maruti, Asian Paints, Power Grid, NTPC and ITC. The top losers were Axis Bank. Reliance, Kotak Bank, Bharti Airtel and Titan
Business
The top gainers were Maruti, Mahindra & Mahindra, Tech Mahindra, L&T, Bajaj Finance. The top losers were Reliance, SBI, UltraTech Cement, NTPC and IndusInd Bank