How RBI's long term capital banks idea can help banks take onerous job of infrastructure financing
Long term capital banking that the RBI has in mind would hopefully revive lending especially to infrastructure projects
The Reserve Bank of India has been a thinking body especially these last couple of years. Its latest thinking that has come as a whiff of fresh air is to have Long Term Capital Banks (LTCB) in the country in what many old timers would wistfully call the comeback of the now extinct development banks. But then a rose smells as sweet even if called by another name.
The RBI has rightly diagnosed the malaise plaguing the banking sector especially the public sector banks (PSB). The banks have embraced universal banking with gusto so much so that they have entered the traditionally out-of-bounds territory of infrastructure financing, inevitably courting the banker's nightmare, asset-liability mismatch (ALM). If you accept deposits for 3 years you should also lend for 3 years goes the mantra and traditional wisdom. This had to be willy-nilly breached by the very nature of infrastructure financing.
To be sure, the banking regulator was not oblivious of this danger. Therefore it wanted takeout financing to take roots in the country. Under takeout financing, banks run a sort of relay race. To wit, if an infrastructure project involves 12 year for completion, a single bank or a consortium of banks would be ill-advised to take on this onerous job of financing it all by itself given the ALM staring at one's face. In the USA this problem is overcome by a number of banks coming together. In this case it could be four. The first would lend for three years, the second would pay off the first and in turn lend for next three years and the third one would pay off the second and lend for the next three years and so on. But the danger for the subsequent lenders is with the baton it could also be passed on the buck---they may be willy-nilly buying a bad loan. In any case, the concept has not taken off in the country.
The other palliatives and nostrums like Corporate Debt Restructuring (CDR), Strategic Debt Restructuring (SDR) have proved to be just that---painkillers at best and encouraging defaults at worst. The RBI thus has been driven into squaring its shoulders and addressing the problem without self-deception----bring bank development banking.
To be sure again, corporate bonds can easily address the problem of ATM for banks. Bonds issued by infrastructure companies for example can be subscribed by anyone including banks and insurance companies who have long-term funds to spare especially if they are life insurers. These bonds are tradable on the bourses thus keeping the borrowers (read the corporates) on leash at the risk of antagonising the market which votes with its feet at the whiff of any incipient trouble. But for a variety of reasons corporate bonds have not taken off in a big way in the country. The RBI has therefore realised that development banks or LTCB brook no delay.
The gross non performing loans (NPAs) of all commercial banks amounted to Rs 6.5 lakh crore translating into 8.6 percent of their aggregate loan book as at end of June 2016. The public sector banks have fared worse. 'Stressed' assets i.e. NPAs plus restructured assets shown as standard in the books of the banks, stand at approximately Rs 12 lakh crore i.e. 12.1 percent of outstanding loans and advances. This has resulted in a marked reluctance to lend thus making banks shy away from their basic bread and butter function impacting the economy adversely.
LTCB that the RBI has in mind would hopefully revive lending especially to infrastructure projects. Today's IDBI, ICICI and Axis Bank (formerly UTI) were all originally cast in the mould and role of development finance banks. But somewhere down the line the Indian banking sector was bitten by universal banking bug that gave the quietus to niche banking of which development finance is a species. LTCB would have long-term finance at its disposal to facilitate long term lending.
Find latest and upcoming tech gadgets online on Tech2 Gadgets. Get technology news, gadgets reviews & ratings. Popular gadgets including laptop, tablet and mobile specifications, features, prices, comparison.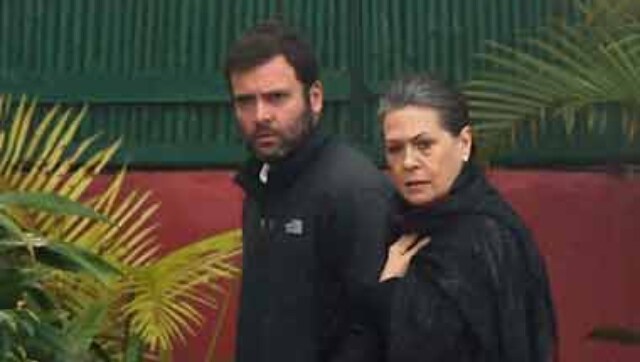 Politics
At the national level, the Congress needs to revive itself to provide the necessary framework for a national Opposition
World
It would be deeply unsettling to see her flaunt her genetic and cultural connection with India, without making a sincere effort to understand its various truths and perspectives — most especially because she is someone who spoke recently of America's 'moral reckoning with racism'.
India
History is replete with biases and politics is pregnant with contradictions. Thus, the pursuit of innocuous history and pristine politics is not only factually erroneous but also intellectually untenable