Homestay aggregator Stayzilla shuts shop; founder laments vanity metrics like GMV
We could not even recoup what we put in, necessitating very large capital requirement simply to sustain growth, Stayzilla founder Yogendra Vasupal said in a blog post
Stayzilla, a homestay aggregator that started operations about 11 years ago, is shutting down to reboot its operations, founder Yogendra Vasupal said in a blog post.
"I would like to announce today that we would be bringing to a halt the operations of Stayzilla in its current form, and looking to reboot it with a different business model," Vasupal said in the blog, adding, "This has been one of the toughest decisions that I have taken so far but it is the right thing to do."
The company's investors include Matrix Partners India and Nexus Venture Partners. One of the early investors was Indian Angel Network, who had given the company money to scale up in 2012. According to a report in Moneycontrol, the company has raised about $33 million thus far.
The company will continue functioning in a different form, though. "I see co-operation and specialization as the mantra for Stayzilla... We will look to work closely with both online and offline travel partners to offer the best of Indian homestays to their valued customers," Vasupal said in the blog.
Explaining the reasons behind the move, he has said over the last nearly two years the dynamics of the travel market changed significantly resulting in deeper discounts due to the rising competition. "...We could not even recoup what we put in, necessitating very large capital requirement simply to sustain growth," the blog says.
Another reason is the obsession with "vanity metrics" like GMV. "I started treasuring GMV, room-nights and other 'vanity' metrics instead of the fundamentals of cash flow and working capital," Vasupal has said in the post.
GMV or gross merchandise value is the total sales volume, though not revenue, of an online business. It is considered a 'false indicator of a startup's success' (read a post on YourStory here).
Interestingly, the candid admission by Vasupal mirrors what Snapdeal founders Kunal Bahal and Rohit Bansal told the company staff in the email explaining the decision on cutting headcount and salary.
"...A large amount of capital with ambition can be a potent mix that drives a company to defocus from its core. We feel that happened to us," the email had said.
Rebooting of Stayzilla comes at a time when the Indian startups are seeing a shakeout after the funding boom in 2015. In 2016, as many as 212 startups had shut shop, as against 140 in 2015 as investors became vary of the business model and profitability.
Overall, Snapdeal and Stayzilla episodes, though painful, indicate maturing of Indian startup ecosystem.
Business
Snapdeal's fouunders have written a letter that founders of many Indian startups, now facing funds crunch, may want to write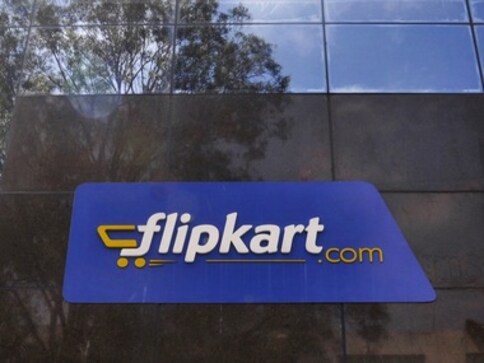 Business
The development comes as Flipkart is facing falling valuation after T Rowe Price shed the value of its holding in the company for the second time this month